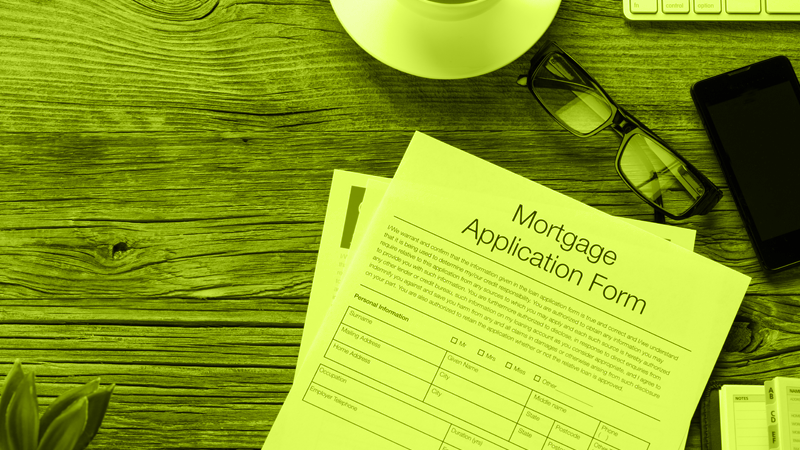 Yes! It is possible to remortgage to buy another property and quite often, this is the best reason to remortgage. Whether you want to buy to let or buy a second home, then remortgaging is for you.
All remortgage applications are assessed based on your individual circumstances and your affordability.
However, there are other elements that the lender will consider such as the purpose of the remortgage, type of property you are purchasing, how much equity you have in your current property and the loan to value ratio.
Not everyone will remortgage to buy a new home.
We have listed the most popular reasons for remortgaging to buy a second property below:
Buying a holiday home – Purchasing a property for holidays, in addition to the one you already own
Buying a holiday let – Buying a property to rent to holidaymakers on a short-term lease
Invest in Commercial Property – Purchase property to use as a small business hub or office.
Investing in a Buy to let – This helps you to release capital on your current property to buy a second property with the aim of renting it out
Let to Buy – Renting your home in order to purchase another one
Home improvements – maybe you want an extension or new roof?
How can I remortgage to buy another property?
When you apply for remortgage to purchase another property, lenders will carry out the same assessments and checks as they would if you were applying for any other mortgage.
Factors such as income, affordability, other debts, credit rating and loan to value will all be assessed.
However, lenders will also consider the reasons for your application at this point.
So, if you are remortgaging to purchase another property, then the lender will also consider this in their evaluation.
To discuss rates, fees and eligibility, contact one of our specialist advisers who are on hand to help you get the best deal available on the market to suit your needs.
It's a good idea to familiarise yourself with the costs of remortgaging, especially remortgaging with bad credit since you are likely to be offered a higher interest rate.
How important is Equity when remortgaging to buy another property?
Equity is a very important factor in the lender's assessment. Firstly, it is important that you know what equity you have in your existing home.
The calculation to see how much equity you hold is simply subtracting your outstanding mortgage amount from the current market value of the property.
If you have already paid off your mortgage in full and own your property outright then it is 'unencumbered'.
There are mortgages available for customers with unencumbered properties.
Basically, lenders will lend against your equity in a remortgage so that is why it is such an important part of the process.
You cannot remortgage if you have no equity however, in some cases you can remortgage if you have a little equity. It may be more difficult to find a lender if you have a higher LTV.
If you only have a small amount of equity, you may pay higher rates.
The lower your LTV ratio, the more likely you are to qualify for the better rates and deals available on the market.
Related reading: 
How much can I borrow?
This depends on your affordability. If you want to remortgage in order to purchase a second property, then you must remember that you will be paying more than you are currently paying due to the fact that your new mortgage will be significantly larger than your current mortgage.
Your affordability has a major impact on borrowing. The lender will want to ensure that you can afford to repay what you borrow.
They will take other debts etc into consideration when assessing your eligibility.
In most cases, to give a rough estimate of what you can borrow, the lender will take your income and multiply that by four.
Please note that this is only an estimation. There are lenders out there who will lend in excess of four times the amount of your income.
To give an example:
You earn £25,000 a year and the lender is willing to lend you 4 times your salary
£25,000 x 4 = £100,000 Maximum Loan Amount
Some lenders will take bonuses or overtime into consideration which could see you eligible to borrow more.
If you would like to discuss your affordability or just remortgaging in general, contact one of our advisors who will be only too happy to assist you with any queries you might have.
Can I remortgage to buy a second home if I have a poor credit history?
The answer to this question is yes, you can remortgage to buy a second property even if you have a less than perfect financial past.
However, there are certain things that the lender will need to know about your credit issues.
Whilst some credit issues weigh heavier on your credit report than others, it is worth mentioning here that the type of credit issue you have experienced may determine the success of your application.
Below is a list of issues that may make remortgaging to buy a second home a bit more difficult:
Bankruptcy
CCJs (County Court Judgments)
Defaults
DMPs (Debt Management Plans)
History of mortgage arrears
IVAs (Individual Voluntary Arrangements)
Poor credit score
Previous Repossession
Bankruptcy, for example, has a bigger impact than say a missed or late payment but all these things are carefully considered by the lender when reviewing your mortgage application. The length of time since the adverse credit issue will also determine how much of a risk you are to the lender.
For example, if your credit issues are older than 6 years then you may be seen as less of a risk. Adverse credit mortgages often carry higher interest rates, but this doesn't necessarily mean that you won't
qualify for a competitive deal. Lenders will also look at the amount of outstanding debt you have on credit cards or loans.
When the lender calculates your affordability, they consider the repayments you are making to your creditors when examining your outgoings.
If you have a high balance on a credit card for example, then it might be in your interest to reduce that amount before you apply for a remortgage.
For example:
You earn £25,000 a year but have credit card debt. The monthly repayment on those cards is £200. The lender will likely take these repayments into consideration when calculating how much they are willing to lend you.
If you feel that your poor credit history may hinder your chances of a remortgage, then do not hesitate in contacting a member of our expert panel to discuss your circumstances.
All of our advisors are professionally trained and have the expertise to answer any questions you may have about the remortgaging process.
Related quick help remortgage guides: 
I have early repayment charges to pay on my current mortgage. Can I still remortgage to buy another property?
If you will be penalised financially for paying off your mortgage early, then you have to consider if it is better to pay the charges or stay in the mortgage until you will no longer incur a penalty for remortgaging.
Everyone's circumstances are different, but our advisors can help you understand these charges better and assist you in weighing up your options.
A further advance or secured loan may be available to you.
Mortgaging for a Buy to Let Property
You can fund the purchase of another property through remortgaging and quite often people do so for the purpose of letting that property out to tenants. You may also be more beneficial to have a buy to let mortgage.
In this instance, lenders will look at your affordability based on the rental income you can achieve on the property.
In the past, lenders would calculate the mortgage based on rental income but with newly introduced guidelines, lenders have to consider other factors and carry out a more stringent assessment.
There are now minimum stress tests as well as changes in the amount of tax that has to be paid.
In addition to this, there are new procedures in places that impact how lenders approach applications from landlords who already have 4 or more buy to let properties.
In cases like this, the lender has to consider the landlord's portfolio in its entirety in order to calculate the total income, LTV and earnings involved will all the properties as a whole.