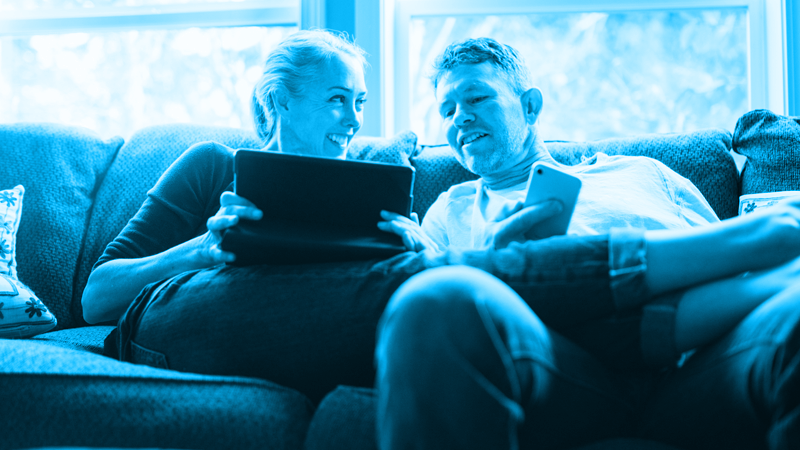 Equity is the amount of your property you own outright. If you paid a deposit when taking out your mortgage, then your equity is automatically that amount.
So, for example, if you paid a 5% deposit, then you have 5% equity. The remaining 95% is made up of your mortgage.
The more you pay off your mortgage, the more equity you will accumulate as the balance of the mortgage decreases.
Also, if the value of your property increases, then so too does your equity share.
There are numerous reasons why you might want to remortgage to release equity and this varies from person to person.
Some decide to remortgage to make home improvements, remortgage to buy new property, while others may want to use the money pay off other debts, and some even remortgage to give the money to their kids to put down a deposit on a property.
One thing you can be certain of is that the lender will always ask the reason for the remortgage.
How does remortgaging to release equity work?
The calculation to see how much equity you hold is simply subtracting your outstanding mortgage amount from the current market value of the property.
For example, if you purchase a house for £200,000 with a mortgage of £150,000 5 years ago.
In those 5 years, you have paid £20,000 off your mortgage, leaving it at £130,000.
If the value of your home has increased to £250,000 and the amount you owe on your mortgage has reduced this means you have increased equity.
Your equity was initially £50,000 but is now £120,000.
Remortgaging to release equity may prove difficult the less equity you have, and you may run into complications if you have had a change in personal circumstances since you applied for your initial mortgage.
However, for many, the process is straightforward.
If you are remortgaging for the purpose of releasing funds, then your first step in the process is working out the loan to the value of your property. To do this you divide the loan amount by the current value of your property and multiply that number by 100.
Your broker will start the application process by gathering all the information your lender will need and in turn, will submit your application.
Many lenders offer a free valuation and free legal fees.
On completion of the remortgage, the solicitor will pay the lender and any remaining money will be placed into your bank account.
Can I borrow more than I need?
It is important when remortgaging to work out exactly how much you want to borrow.
If you want to borrow a bit more then usually it isn't a problem if you meet the lender's criteria and pass their eligibility assessments.
Most lenders will consider the following when reviewing your remortgage application:
Your affordability (Income vs Outgoings)
Reasons for borrowing
Your affordability has a major impact on additional borrowing. The lender will want to ensure that you can afford to repay what you borrow.
They will take other debts etc. into consideration when assessing your eligibility.
In most cases, to give a rough estimate of what you can borrow, the lender will take your income and multiply that by four.
Equity in this instance is your biggest asset. The more equity you have the more you may be able to borrow.
Remortgaging and borrowing a little extra is usually a good way to release some of the equity you have accrued over the years.
If you would like to discuss your affordability or just remortgaging in general, contact one of our advisors who will be only too happy to assist you with any queries you might have.
It's a good idea to familiarise yourself with the costs of remortgaging, especially remortgaging with bad credit since you are likely to be offered a higher interest rate.
Remortgage or secured loan for additional borrowing?
Other options may be available to you, i.e a further advance with your existing lender or a secured loan as a remortgage it is not always the most cost effective.
Remortgaging isn't the only solution to raise capital from your property.
Recommended article: Check out the main reasons for remortgaging.
Should I go for a remortgage or equity release?
This depends solely on what you want to get out of the remortgage. If you wanted to just take out a different mortgage on the property you currently own, then remortgaging is the way to go.
This can be as easy as swapping your mortgage to one with a better rate, sometimes even with the same lender (a product transfer). It is also possible to release equity by remortgaging.
However, if you are looking to swap lenders then please be aware that there can be early exit fees as part of the terms of your current mortgage.
Please check the terms and conditions of your mortgage before making any decisions.
It is always worth factoring in the cost of these added fees to ensure that the process doesn't leave you in a detrimental position.
Related reading: 
Will I be eligible for remortgaging in order to release capital?
Most lenders have an eligibility assessment that they will carry out to determine if you are suitable to remortgage to release equity.
The assessment is often carried out based on the following factors:
Credit history
Employment status and Income
The amount of equity you currently hold
Type of property you have
Your age
Contact us to discuss remortgaging to release equity in your home – our expert team of mortgage advisors will be able to provide more information and start your application.