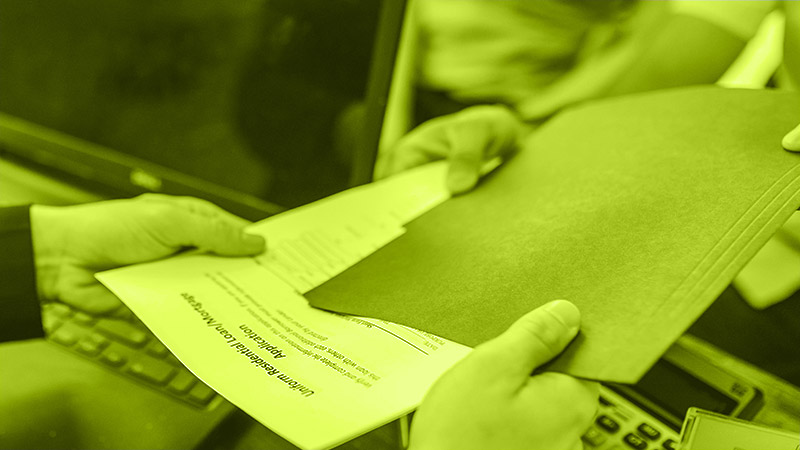 If you've just bought a financed property 6 months ago and tell family and friends that you want to remortgage it, you'll probably get a few raised eyebrows.
It may seem like remortgaging at 6 months is too soon or even impossible.
After all, you've just been through the exhausting process of proving you can afford your current mortgage!
It's bound to be more exhaustive the second time – especially if it's so soon.
That said, in some instances, remortgaging is the only option or next logical step, and the good news is that it is possible to remortgage your property 6 months into the term.
Remortgaging in the UK is not new, but statistics have shown that fewer remortgaging applications are accepted each year.
According to Statista, in October 2022, 51,000 remortgage applications were approved in the UK.
However, by November 2022, there were fewer approvals, with only 33,000 successful applications.
While remortgaging a property early is possible, it's important to understand the process, know what to do, and consult a professional who can assist you throughout the application.
Below, we cover what lenders will expect from you, the process involved, and how to start the process.
The 6-Month Rule
While most may believe remortgaging at 6 months isn't possible, it is!
While not all lenders offer it as an option, some allow for remortgaging 6 months after you were registered as the property owner with the Land Registry office.
While it's possible to remortgage at 6 months, you'll have to consider how viable it is for your financial situation.
Exiting an existing mortgage to activate a new deal doesn't come without costs.
On certain mortgages, such as fixed-rate or discounted-rate mortgages, you'll be charged penalties if you exit the mortgage before a specified date.
There are scenarios where the cost to exit and remortgage is still a viable option.
The 6-month rule was set in place because homeowners achieving a mortgage of a certain percentage of their property value could increase their mortgages to 100% of the property value shortly after acquiring their mortgage.
The 6-month rule mitigates this.
Day 1 Remortgaging
There are scenarios where homeowners wish to remortgage their property from the moment they purchase it.
A day 1 remortgage applies to any property where an owner wants to remortgage it within the first 6 months of the existing mortgage.
It's not common to find a lender offering day 1 remortgages, but Nationwide and Barclays offer them if the homeowner can comply with strict criteria.
Keep in mind that it can take the Land Registry up to 6 weeks to update the property records to reflect the new owner, which may delay the process of a day 1 remortgage.
If there's no way you can wait and need to prove ownership of the property for a day 1 mortgage, your solicitor should be able to provide legal confirmation.
Reasons to Remortgage as Early as at 6 Months
For many, remortgaging at 6 months may seem illogical, but life circumstances change, and for some, this may make the most sense.
Below are a few of the common reasons someone may want to remortgage a mortgage that's only 6 months old.
Additional funds are needed to pay off debt or renovate the home.
One partner wants to buy another out of the mortgage.
Homeowners wish to switch to a buy-to-let mortgage type.
The owner wants to release equity in the property because their circumstances have changed.
The current mortgage is variable-rate, and the owner is now faced with a sudden rate hike.
The property has been renovated and now has a higher value that can be borrowed against.
The property is inherited, and remortgaging can help release needed funds.
Day 1 remortgaging is extremely tricky, 6 month remortgages are a little less tricky, and, of course, remortgaging after 6 months is simpler.
Related reading: 
Using a Broker to Remortgage
Remortgaging at 6 months doesn't come without its challenges, and in most instances, the help of a professional mortgage advisor or broker is recommended.
Here's what a broker can do for you:
Ensure that Land Registry has updated the property records since you bought it.
Investigate your current mortgage deal for any penalties you'll face when switching.
Comparing all available mortgage deals to ensure that you apply for the best possible option.
Detail all the costs involved in the remortgaging process so that you can budget accurately.
Accessing your credit report and ensuring all the information is accurate and up to date.
Management of all paperwork and processing.
Requirements to Remortgage Early
For the most part, remortgaging at 6 months follows a similar process to applying for your first mortgage, except you may need to provide further documents and details.
In addition to the usual documents, you'll need to:
Go through an audit trail of purchase.
If you're not listed as the property owner with the Land Registry yet, your solicitor must confirm that you've purchased the property.
Confirmation of the property's original purchase price via a completion statement.
If renovations have been carried out, you'll need to provide proof that the property value has increased through a valuation.
Common documents required during remortgaging also include:
Proof of ID
Proof of income
Proof of residential address
Credit check
Some lenders may ask for more information from you.
Remortgaging 6 Months After a Property Purchase Conclusion
Several lenders in the UK will assist with early remortgaging if the conditions are correct, and you meet the strict criteria in place.
Working with a mortgage advisor is always recommended as it increases your chances of handling the application correctly and avoiding hiccups along the way.
Some mortgage providers known to allow early remortgaging include, but aren't limited to, Nationwide Building Society, HSBC, Virgin Money, Barclays, and NatWest.
Keep in mind that not all lenders will approve all applications. Ensuring your application is correctly prepared is a step in the right direction.
Call us today on 01925 906 210 or contact us to speak to one of our friendly advisors.