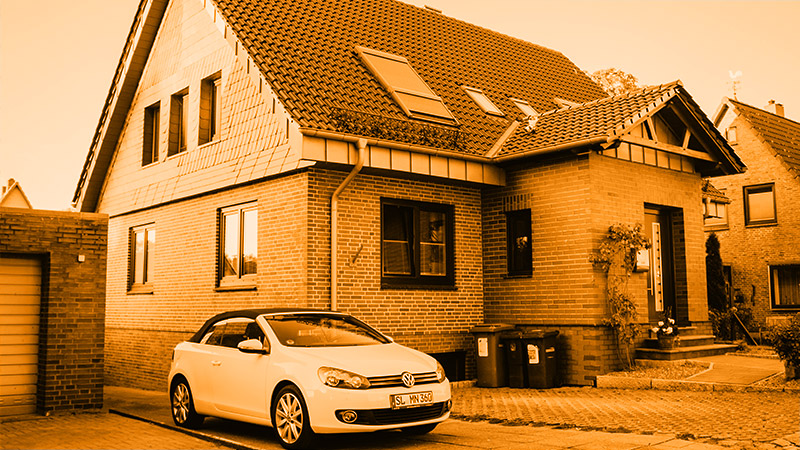 In 2013, something exciting happened in Great Britain! The Help to Buy government loan scheme was proudly launched.
The scheme provides a great opportunity for first-time property buyers to get on the property ladder without putting too much additional stress on their budget.
How does it do that?
By offering successful applicants a 20% government loan, meaning that the buyer only needs to obtain a 75% mortgage and put down a 5% deposit.
The not-so-great news is that the Help to Buy scheme expired in March 2023, with new applications ceasing towards the end of 2022.
So now, if you're on the scheme, you'll find it challenging to remortgage your loan and have several boxes to check along the way, but that doesn't mean it's impossible.
I am on the Help to Buy Scheme – Can I Remortgage?
While on the Help to Buy scheme, you'll be on a fixed rate for 2 to 5 years and can indeed remortgage, but you will find it hard to find a similar deal.
Switching to the lender's Standard Viable Rate is the norm if you can't find a new deal.
Unfortunately, this rate can be expensive as the interest rate is set solely by the lender, is typically higher than available deals and can fluctuate without much warning.
You must follow the correct process if you find a lender and switch.
The most important part is to make a Deed of Postponement to the scheme administrator.
A qualified mortgage broker is best to assist you with this.
A bit of extra info: according to legal terms, a Deed of Postponement is a legal agreement that's set in place between two lenders.
Its purpose emphasises each party's rights and prioritises the lender holding the first charge.
Both lenders will still be paid, but only the first lender will be a priority.
Is Remortgaging a Wise Choice for Me?
Realistically speaking, only a few lenders offer Help to Buy remortgages, especially if you still need to pay off or reduce the 20% equity loan.
In addition, lenders may see you as a risky borrower because you have two loans on one property.
As a result, the deals made available to you come with higher fees and interest rates.
While this is all true, it's also important to note that your lender's Standard Viable Rate may still be more expensive than remortgaging.
If your property value decreases, you'll find your options even harder to come by.
This is called "negative equity", meaning that if you sell your property, it won't cover the remaining balance of your outstanding mortgage.
So what should you do if you're in negative equity? In most instances, mortgage brokers may advise waiting until the property prices increase again.
Remortgaging to Pay off the Help to Buy Loan
The 20% government loan portion must be correctly managed when you choose to remortgage. You will begin paying interest after being a property owner for 5 years.
There's a risk to the lender offering remortgage loans, but if you've paid off the equity loan before remortgaging, you'll find that your loan requests are viewed more favourably.
But what happens if you still need to pay off the equity of the loan?
The good news is that a few options are available to you, even though they're a little trickier to come by and set in place.
When chatting with a mortgage broker, they may recommend one of the following courses of action for you to take:
1. Do Nothing – That Means You Keep the Entire Loan
Your current lender may be willing to strike a new deal with you, or you may want to seek out alternative options with a new lender.
Unfortunately, the costs of this may be higher than what you're paying.
When you want to sell the property, you'll still need to pay back the 20% equity, which is unfortunately based on the property's value, meaning that the amount you have to pay back may be higher than you initially thought.
So while you can do nothing and continue as usual, you may find that your monthly costs climb as you'll have new interest to pay.
2. Reduce the Government Loan to 10% Through Staircasing
One of the biggest downsides of the Help to Buy scheme is the 20% government portion of the loan that can increase when your property value increases.
This is why many people opt to staircase their loan. Staircasing is for shared ownership mortgage holders who want to pay off a larger portion of their property when they have the funds for it.
This means you could reduce your loan's government portion from 20% to 10% by paying monthly instalments.
Many are attracted to this option because it means building additional equity in the property without increasing the monthly instalments too much.
3. Repay the Loan in Full Through Remortgaging
Another possible route is to combine the property loan with the government loan and remortgage the amount to pay it in full.
This is a solution to the problem of the 20% government portion of the loan increasing along with your property value.
If you wish to sell the property, you won't have a separate 20% loan to pay back, leaving you with 100% of the sale.
This is most often done when the property value has increased.
In such a scenario, you'll use the accrued equity to pay off the equity loan, but it's important to note that the monthly instalments will increase, and you'll need to ensure you can afford those.
Remortgaging with Help to Buy Conclusion
If you're worried about the increased interest impacting your budget, it's important to decide what you will do as your Help to Buy scheme comes to an end.
Speaking with a qualified mortgage broker at least 60 days before your Help to Buy scheme ends is a step in the right direction.
Once you're in touch with your broker, discuss the available options and make a decision that's the most financially viable for you.
Ready to remortgage?

Whether you want remortgage to find a lower interest rate, or raise money for home improvements, we may be able to help you find a better rate.
Call us today on 01925 906 210 or contact us to speak to one of our friendly advisors.