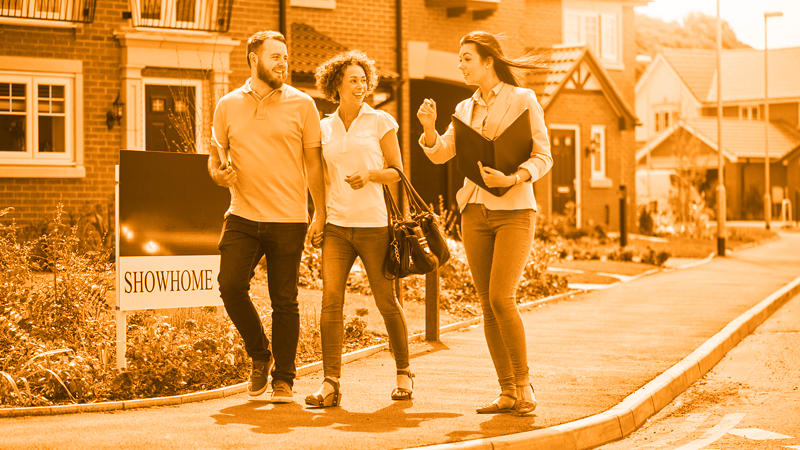 If you recently bought a property and want to remortgage, most lenders will only accept remortgage applications after you've owned the property for at least six months.
Lenders calculate the six-month rule from the day you register your name on the title deeds in the Land Registry.
However, you can still remortgage your home sooner than six months after buying if you need to release funds sooner or move to a better deal.
Here's everything you need to know about how soon you can remortgage.
What is the six-month mortgage rule?
The six-month rule is not a rule or a law. It's more of a guidance initially issued by the Council of Mortgage Lenders (CML) that encourages lenders not to accept applications against a property until the owner is registered at the Land Registry for at least six months.
The guidance applies to UK lenders, conveyancers and solicitors where mortgage applications are made or properties owned for less than six months.
Although ownership begins the day your registration enters on the title deeds at the Land Registry, the amendment happens several months later.
Each lender interprets it differently and applies it to their lending criteria since there are no hard rules.
Some choose to lend after six months, others extend it to 12 months, and some even lend without requiring a minimum ownership period.
Related reading: 
What is the purpose of waiting six months?
The main aim of the six-month rule is to prevent money laundering and mortgage fraud.
Before the 2008 crash, you could purchase properties using a mortgage or undeclared cash and apply for a remortgage with a new lender immediately after completion using a higher valuation than the purchase price.
It was easy for people intent on money laundering to pay cash for properties and immediately remortgage to get the money back out.
Lenders were left fully exposed, and during the crash, when properties were repossessed, they were found to be worth less than the outstanding mortgage, resulting in huge losses for banks and lenders.
The rule to wait six months was necessary to stop such issues and back-to-back transactions.
Can you remortgage within six months?
Yes. Various options allow you to remortgage a property shortly after purchasing it, although it can be more challenging than when you remortgage later.
You'll need to find a lender who doesn't require you to wait six months or longer to be able to remortgage.
You also need to consider how much it will cost to exit your current mortgage when deciding whether remortgaging is the best option for you.
If you already agreed to a discounted rate or a five-year, three-year or two-year fixed-rate mortgage, it will likely be costly to leave before the end of that period.
Reasons for remortgaging sooner
There are many genuine and valid reasons you may want to remortgage within a short period after taking ownership of the property. These include:
You recently inherited a property and want to release some equity or capital.
Your financial situation has suddenly changed, and you want to remortgage and release some equity.
You initially chose a variable-rate mortgage, and a rapid rise in interest rates doesn't suit your current needs.
You've finished renovations, raised the property value, and want to borrow against the new value.
You purchased the property using money from friends and family to speed up the process and want to pay them back.
You bought the property using a bridging loan and wish to repay it.
You want to increase your borrowing to finance debt consolidation or home improvements.
You purchased the property at auction and want a long-term mortgage.
You initially bought an uninhabitable property, and it is now ready for a mainstream mortgage after some developments.
Requirements to remortgage sooner
Several lenders will consider your remortgage application within six months, but it will be scrutinised and only approved in some instances.
Most eligibility requirements are similar to other mortgages, but you'll need to provide additional documentation depending on why you're remortgaging.
These include:
A purchase audit trail.
A solicitor's confirmation that you've requested an update at the Land Registry if you're not yet listed as the owner.
A completion statement confirming the property's original purchase price
Evidence for increased valuation, such as completed renovations or developments.
Related quick help remortgage guides: 
A broker can help you remortgage sooner
You need a specialised broker to help you remortgage soon after buying a property because such deals are rare, and not all brokers have experience with such transactions.
Some reasons why you need a broker include:
·       Case preparation
Lenders make decisions on remortgage applications made within short periods after ownership on a case-by-case basis.
It involves explaining why you need to remortgage so soon. A suitable broker will know what the lender wants and help you make your application on the best terms.
·       Access to deals
Many deals and options on remortgaging within six months are unavailable from high-street lenders like banks.
A broker will help you access broker-only deals from specialised lenders active in the market. They know which lenders impose or don't impose the waiting period and help you compare the best deals.
·       Personalised advice
Exiting the current mortgage can be costly, and a broker will help compare such costs against the savings you might make with a new deal.
They'll weigh your options and provide personalised advice on whether remortgaging now is the best option or if you should wait.
What does a day-one remortgage mean?
Day one remortgages are not mortgage products. It refers to remortgaging a property you've just bought, and although it can include owning it for only one day, it doesn't have to be the first day of property ownership.
It's only suitable if you've owned the property for less than six months and have a valid reason for a remortgage.
Most people take out day-one remortgages on properties that need renovations and improvements, like adding bathrooms and kitchens to bring them up to standard.
How Soon Can I Remortgage? Final thoughts
The market for remortgaging soon after buying a property is limited and includes many specialist lenders.
As a result, it's better to seek expert advice from brokers experienced in such cases to help you find the best deal.
Call us today on 01925 906 210 or contact us. One of our advisors can talk through all of your options with you.