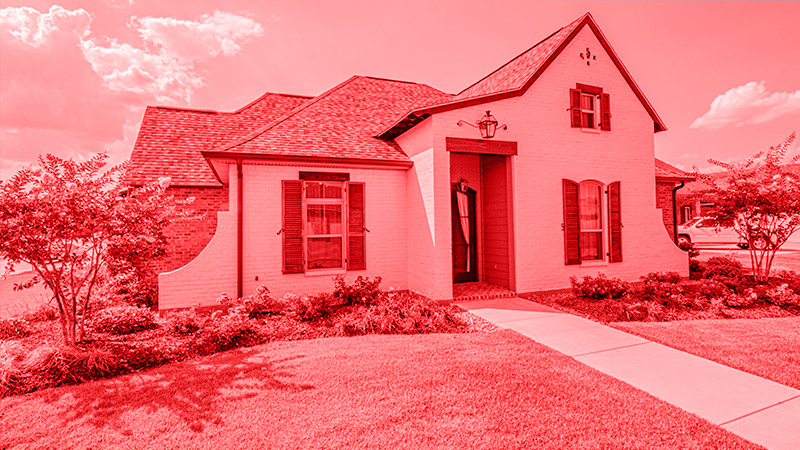 Remortgaging is the process of obtaining a new mortgage to pay off your current one, allowing you to switch lenders or secure a better deal.
Many individuals consider remortgaging when their current mortgage rate is ending, they find cheaper rates with other lenders, or they plan to borrow against their property.
It is important to approach remortgaging with caution to avoid over-indebtedness or higher fees.
Taking the time to carefully navigate the process and seek advice from industry professionals is crucial to making a sound financial decision.
By reviewing the following overview, you can learn more about how remortgaging works and determine if it's the right choice for you.
Determining the Right Time and Choice to Remortgage Your UK Mortgage
If your current mortgage deal is nearing its end or transitioning to a different rate, it's a good idea to explore the latest mortgage offers.
This doesn't commit you to a new deal but allows you to assess your options and potentially find the best deal available.
Many people find that the value of their UK property has increased since they first obtained their mortgage, which may make remortgaging beneficial.
Remortgaging can be used not only to reduce monthly costs but also to fund home renovations, repairs, or debt consolidation.
It's important to note that a remortgage comes at a cost, so calculating if you can afford the additional monthly expenses is essential.
Whether you're aiming to reduce costs, consolidate debt, or address a major life change that affects your current mortgage, remortgaging may provide a timely solution.
Preparing to Remortgage Your UK Property
Unfortunately, remortgaging is not a quick process and typically takes around 1 to 2 months to complete.
Most lenders recommend consulting with their advisors to make informed decisions. Before deciding whether to remortgage, there are several factors to consider:
Penalties and Charges for Remortgaging: If your mortgage deal hasn't reached its end, the cost of remortgaging could be significant due to exit and early repayment charges.
Reasons for Remortgaging: Think through the reasons behind your desire to remortgage.
Whether it's to lower monthly costs or gain more flexibility to finalize your mortgage sooner, it's important to evaluate your needs thoroughly.
Credit Score: Lenders will conduct a credit check when you apply to remortgage your property.
A poor credit score may limit your options or result in higher interest rates. Ensure that your credit score is accurate and check it meticulously for any discrepancies.
Realistic Borrowing Capacity: Changes to your mortgage will impact your budget, and you can only remortgage your property if you can borrow enough to cover the existing loan amount.
Consider your current budget, how you've managed your existing mortgage, and borrow realistically to avoid over-indebtedness.
Utilise mortgage calculators or consult with a mortgage advisor for assistance in estimating costs and allowable borrowing limits.
Steps to Remortgaging Your UK Property
Understanding the remortgaging process beforehand can help ensure a smooth experience.
Here are the key steps involved:
Step 1: Determine Lenders' Assistance
Obtaining an Agreement in Principle (AiP) is a useful way to assess your eligibility for remortgaging.
You can obtain an AiP online, which indicates whether a lender can assist you and provides an estimate of the approved borrowing amount.
Step 2: Compile a List of Costs
Ensure that you can afford the process by considering the associated costs, including the application fee (e.g., booking fee, product fee, or arrangement fee), solicitor's fee (for managing the mortgage transfer), and valuation fee (for assessing the property's value).
Step 3: Process the New Mortgage Application
Once you have an AiP, you can apply to remortgage your UK property.
Collect all the required supporting documents and submit them correctly. Seeking assistance from a solicitor or property advisor can be beneficial during this stage.
Step 4: Finalise the Deal
Similar to purchasing a new house in the UK, finalizing the deal involves transferring the property from one mortgage to the next.
A solicitor or conveyancer is necessary to facilitate this process.
While many lenders offer this service at no charge, opting for it may prolong the timeline.
Related reading: 
What is a Remortgage & How Does it Work Conclusion
Remortgaging your UK property requires a careful evaluation of your financial situation and property management.
It's crucial to determine whether remortgaging makes viable and sound financial sense.
Consulting with a professional property advisor is the best way to ensure you're making an informed decision.
Ready to remortgage?

Whether you want remortgage to find a lower interest rate, or raise money for home improvements, we may be able to help you find a better rate.
Call us today on 01925 906 210 or contact us to speak to one of our friendly advisors.