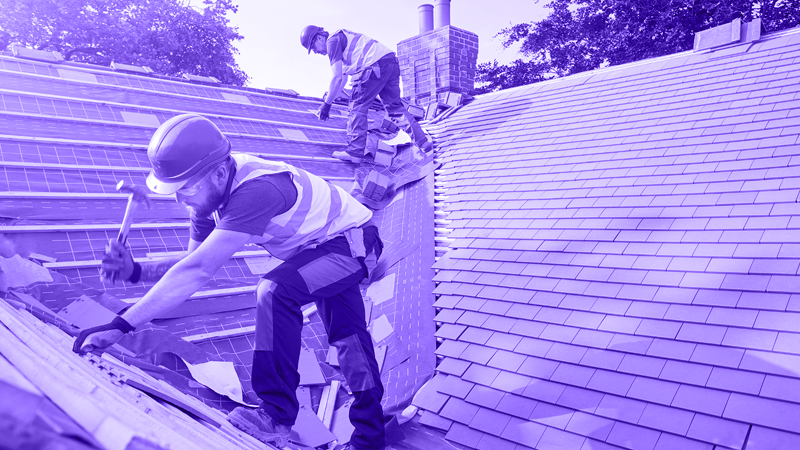 Extending your home can add value to your house and provide you with that extra living space you need without having to move.
It's possible to remortgage your house for home extensions and improvements provided you can afford repayments and have equity in your home.
Here's are a few things to consider when remortgaging for an extension in the UK.
How Much Equity Do You Have?
When you want to remortgage to fund building works like a home extension, the first thing to consider is how much equity you have in your home.
It's usually unwise to release too much equity from your property because there's always the possibility of a value decrease.
If you take out too much equity, you can risk getting into negative equity. It involves the outstanding loan balance being higher than the amount of equity you own, making it difficult to remortgage or sell your home in the future.
You can easily calculate your equity by subtracting the mortgage value balance from the property value.
For example, if your property is worth £250,000 and the mortgage balance is £100,000, you have £150,000 equity in your home. It translates to a loan to value ratio of 100k/250k = 40%.
Generally, a low LTV is good, while a high LTV is less desirable because it means you have less equity in the home. It can affect the amount you can borrow and the interest rate you get from lenders.
If remortgaging drastically reduces the amount of equity you have in the property, you may end up with a worse LTV ratio than you currently have.
Related guides: 
Is The Extension Worth It?
You want to be sure the extension will break even in the long run before remortgaging. You'll increase the size of your loan when you remortgage, which will translate to higher monthly repayments or a longer-term that increases the amount of interest you pay in total.
To know whether you're making an excellent financial move, determine how much the extension will increase the value of your property relative to how much it will cost.
If remortgaging to build the extension may lose you money in the long run, it may not be worth it. However, if you don't plan on selling and need the extra space, you can go ahead anyway.
Can You Afford It?
Before you remortgage for an extension, you need to determine whether you can afford the loan repayments. Lenders will also look at your affordability, and they have different ways of working this out. The most common one involves looking at your income and monthly expenditures.
Remortgaging involves increasing your loan amount, and it's crucial to ensure you can afford the higher monthly repayments for a longer mortgage term.
You'll pay more interest overall, and you have to think ahead and determine whether you can afford the remortgage if your circumstances change in the future.
Lenders can reject your remortgage request if they think you'll struggle to repay. Even if you have additional sources of income, some lenders may include them in their affordability assessment while others may not.
Remortgaging Before Or After An Extension
While remortgaging for improvements like extensions is something most people do in advance of the work, you can also choose to remortgage after doing the extension work if you can pay for the work upfront in the short term.
Your property's value can increase depending on your changes, translating to more equity for a remortgage. You'll have access to cheaper rates and a better, more comprehensive range of products.
However, you also need to consider the risk of remortgaging after an extension. Your house may not increase in value, or lenders may reject your remortgage application.
Consulting experts or brokers in home improvement remortgage can help you make an informed decision and give you an idea of whether your application is likely to be approved or not.
Are You Self-Employed?
Previously, self-employed borrowers would have found it challenging to get a mortgage or remortgage, but this is no longer the case.
You can now find plenty of options for borrowers who work for themselves, and there are specialist lenders who can approve your application with only one years' account.
Some are more understanding if you're on the same line of work you did as an employee before becoming self-employed. If you're close to your year-end, they can even consider and accept less trading history.
How you get income from your business can influence the best lender suited to your situation. Some may determine how much you can afford to borrow based on your salary and dividends, while others consider additional factors like insurance, allowances, and working from home or an office.
Some lenders focus on the net profit of your business when determining affordability, which can make a big difference in how much money you can access in a remortgage for house extensions.
Do You Have Bad Credit?
Having bad credit is no longer a death sentence when you need financing. You can find many remortgage options for those who wish to unlock their home equity for home improvements like extensions but have faced credit issues in the past.
Mortgage lenders who specialise in helping bad credit borrowers allow you to borrow up to 90% loan to value or higher!
The type of mortgage suitable for you will depend on the recency and severity of your credit issues. Borrowers with older credit issues are more favourable than those with recent misdemeanours.
Such lenders who specialise in providing mortgages to borrowers with bad credit mostly only work with mortgage advisors and brokers, which can be the only way to access them.
Therefore, it's wise to consult a mortgage advisor or broker instead of looking for lenders directly.
Mortgage brokers and advisors have access to the entire market and can help you get the best rates and deals based on your situation.
Alternatives To Remortgaging For An Extension
There's more than one way to fund your extension plan. Some alternatives to consider include:
Using Your Savings – If you have some money saved up, this is the cheapest and best option for your plans. You won't have to repay any loan or pay interest on anything, and once the value of your house increases, you can make huge returns.
A Second Mortgage – A second mortgage, sometimes referred to as a further advance or second charge loan, involves keeping your current mortgage as it is and taking out a separate mortgage with a different provider. The interest rates may be higher than the existing mortgage, but they'll still be lower than a credit card or personal loan.
An Unsecured Loan – Unsecured loans like home improvement loans can come in handy if you don't want to use your property as collateral or security. Such loans are usually based on other factors apart from the equity you have in your home, such as your credit score. However, they can feature higher interest rates compared to mortgages or remortgages.
Will You Need Planning Permission?
Making extensions or additions to your house is generally considered permitted development, so you'll probably not need to get planning permission.
The general rule of thumb is that more extensive and significant improvements will need planning permission from the local government while smaller, less obstructive ones will not.
The extension shouldn't be higher than the roof of the house, and it shouldn't exceed over three meters from the house wall, and the materials used should be similar to those used in the house.
Remortgaging For An Extension Final Thoughts
Remortgaging is a great way to fund extensions to your home and increase the value and comfort of your house.
They feature low rates and are suitable for those with a bad credit score or self-employed.
Consulting a mortgage adviser can help you get the best deals available and ensure you make an informed decision.
Call us today on 01925 906 210 or contact us. One of our advisors can talk through all of your options with you.
Further reading: