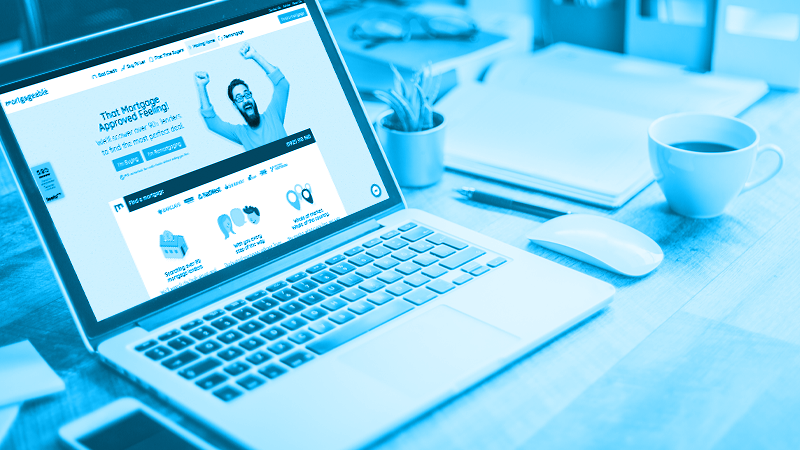 Mortgages in themselves can seem rather complicated with the likes of fixed rates, variable rates, tracker mortgages, and more to contend with.
If you are a first-time buyer, you may be a little confused when your mortgage advisor mentions remortgaging in the future.
It is always wise to know your remortgage options, especially if you have a fixed rate mortgage, which can end in the space of a few years, resulting in a hike in your mortgage payments.
Numbers of remortgages are at the highest they have been for a decade, with homeowners determined to get the best deals they can.
With increasing uncertainty over Brexit and the potential rise in base rates, it is so important to know where you stand with remortgaging.
What is a Remortgage?
Put simply, a remortgage is taking out a new mortgage on a property you already own outright or have an existing loan on.
You have two options when it comes to remortgaging – either you go through a product transfer with your existing lender, or you can switch to a new mortgage provider.
Reasons to Remortgage
There are several reasons why you might consider remortgaging your property and the benefits to it could be really significant.  Put simply, remortgaging can drastically improve your finances.
You could save thousands on interest, fix your mortgage rate to protect against price hikes (really useful with the uncertainty of Brexit ), make payments more affordable, or release some equity. Let's look at some of the main reasons to remortgage in more detail:
1. Remortgaging for a Better Rate
Switching to a different mortgage provider may involve paying a small exit fee to your current provider, or there may be an early repayment charge on your outstanding loan which could be as much as 5%.
However, these extra charges could be worth the cost as you could save a huge amount of money switching providers for a better rate, particularly if your loan is still very large.
Look into the rates other providers can offer and work out if you will be saving more money despite the charges you may have to pay to leave your current lender.
Related quick help remortgage guides: 
It's a good idea to familiarise yourself with the costs of remortgaging, especially remortgaging with bad credit since you are likely to be offered a higher interest rate.
2. Your Current Mortgage Deal is Ending
Fixed rate, tracker, or discount mortgages tend to only have a term of 2 to 5 years before it reverts to the lender's standard variable rate (SVR), which can be much higher and can cost you thousands over time. To avoid being transferred to the SVR, look for cheaper mortgages around 16 weeks before your current deal ends.
3. Borrowing Money on Your Mortgage
You may want to release some equity in your home, whether it is to pay for repairs, upgrading a kitchen and/or bathroom, or to pay off other existing debts. Your current lender may have declined your request to loan more money. By switching mortgages you may be able to release some equity at a cheaper rate. Your new lender will want to know why you are borrowing more money and may ask for evidence.
4. You Own More Equity
The longer you pay into your mortgage the more equity you will have in your home. Therefore, you may have the opportunity to get a cheaper deal with a remortgage at a lower LTV (loan-to-value) ratio than your current mortgage.
5. Switching Mortgage Type
Perhaps you are looking to switch to a repayment mortgage from an interest-only loan. The chances are that you won't need to remortgage as your lender should easily be able to make the switch for you.
You may even have the option to keep some of the loans on your interest-only deal and switch part of it to capital repayment. It can be more difficult, however, to change from a capital repayment mortgage to an interest-only loan.
Perhaps you want a mortgage that is more flexible that allows you to take a payment holiday if you are changing jobs, travelling, studying etc. Maybe you have heard about the offset mortgages that combine your loan with your current account or savings.
Whatever flexibility you are looking for, there is a chance that there is a mortgage that fits your needs. However, you should be aware that you may pay a little extra for the option of flexibility, so be sure you only choose the optional extras that work for you. You can always revisit any other options you may need in the future.
Related reading: 
6. Release Equity for a Buy to Let
If the amount left on your mortgage is relatively small, remortgaging to release equity to purchase a buy to let is not a bad idea if you want to buy new property. The release of equity can be used to place a deposit on a buy to let, which may work out much more cost effective as a buy to let mortgage typically have high interest rates.
As this new buy to let mortgage is certain to be larger than your current mortgage, you will need to prove to your lender that you can afford the repayments.
However, expected income from renting the new property may be taken into account when calculating your eligibility for a bigger mortgage.
Additionally, there could be periods of time where your buy to let property is empty, so you will need to show your lender that you a contingency plan to pay the mortgage with no rental income.
Similar principles apply if you are looking to release a lump sum from your current home to purchase an additional house. Your lender will want to know that you will be able to keep up with the higher repayments each month.
7. Remortgaging to Beat Base Rate Rises
All this uncertainty over Brexit does have a lot of lenders worried about how it may affect the Bank of England base rates.  With a variable rate mortgage, like a discount or tracker, your payments will increase significantly if the base rate continues to rise. You may want to consider switching to a fixed rate mortgage, so you know what you will be paying each month, at least in the short term.
8. The Value of Your Home has Significantly Increased
The value of your property may have significantly increased – due to renovations or extensions – since you took out your current mortgage. This means that you could be in a lower LTV band and become eligible for lower interest rates.
If you think this may be the case, get in touch with our expert mortgage advisors to find you a new rate.
9. Change in Circumstances – Divorce
If you are divorcing or splitting with a partner that you have co-signed a mortgage with and you need to consider separating your finances. The shared home is usually the biggest asset that needs to be split and there are several options open to you.
Selling the house, paying off the loan and splitting any profit is one option, and allowing your partner to buy you out is another. But, if you want to stay in the house you will have to take over the entire mortgage repayments and may need to buy out your partner.
If this is your chosen course of action you will need to contact your lender as soon as possible to see if it is possible to transfer the mortgage into your name only. Your mortgage provider will want to make sure that you can afford the payments on your sole income.
If you do not meet their eligibility criteria you may be able to secure a new mortgage with a different lender. Legal work and costs will apply for the change of name.
So, there you have it, all the reasons why you should always be considering your remortgaging options. You may be able to save yourself thousands of pounds over the course of your repayment term.
You can also make sure that you are always getting the best deal, improving your financial situation. If you are considering remortgaging, get in touch with your mortgage advisor today.
Use our mortgage broker service to get access to thousands of deals and not just the ones your bank recommends.
Reasons to Remortgage Main Takeaways