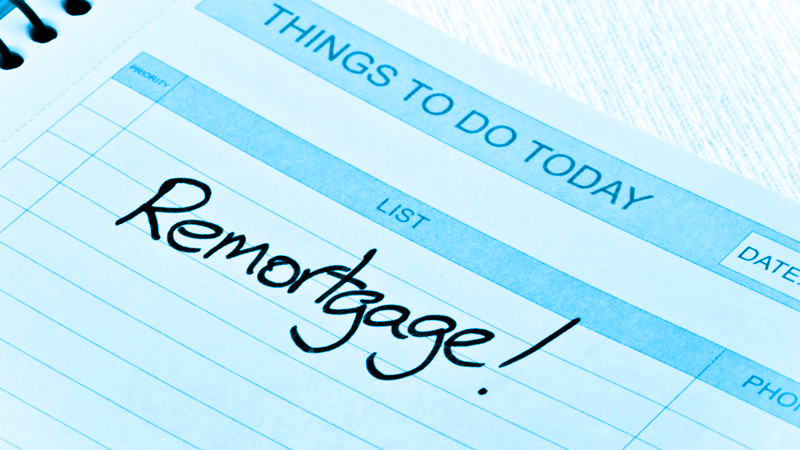 When you have a mortgage, you are often tied to a deal that only lasts for a finite period of time, such as 2 or 5 years.
This means that once the term is over you will be transferred to your lenders base interest rate, which could see your monthly payments skyrocket.
That is why it is so important that you consider remortgaging in time before your current deal is finished.
There will be costs to remortgaging, but if you choose the right deal from the right lender, you can save yourself thousands over the course of your mortgage.
This is why it's one of the most common reasons for remortgaging, it can save you a lot of money, other common reasons include to release equity, for home improvements or to buy new property.
The Costs of Remortgaging
There are a number of fees that come with remortgaging, so it is important to determine if the money you will save will outweigh the costs.
A lower monthly payment may seem attractive, but it could cost you dearly if you haven't factored in the costs of remortgaging. Let's take a look at some of the common remortgaging fees.
Early Repayment Charges
You will have to pay early repayment charges to your current lender if you choose to leave your existing mortgage deal before it is up. It is important you determine how big this fee may be as it may completely eclipse any savings you may make with a new mortgage.
Repayment charges vary depending on the type of mortgage you are currently on and how long you have been on it. Generally speaking, the early repayment charge reduces with the length of time on the mortgage.
For example, with a five-year tracker, the early repayment charge could be 5% (of the outstanding mortgage debt) in the first year, decreasing by 1% each year of the deal.
If the sums are a little complicated for you to work out, speak to your mortgage broker who will be able to talk you through all the numbers in a way that is easy to understand.
Deeds Release /Exit Fee
The Deeds Release/Exit Fee is paid to your existing lender.  Not all lenders will charge a Deeds Release/Exit Fee, but if yours does, you can expect to up to £300.
Arrangement Fees
The arrangement fee is charged by your new lender to set up the new mortgage and is non-refundable if something goes wrong. This fee will vary between lenders and could be a fixed fee or a percentage of the loan amount.
Usually, the better the interest rate the higher the arrangement fee, so you should discuss with your mortgage advisor if a low-interest rate is worth the high fee.
You can pay the arrangement fee upfront to your new lender or you can add it the cost of your mortgage. It should be noted that if you add the fee onto your mortgage, you will be paying interest on it for the entire mortgage term. So, if you can pay it upfront, you will save yourself money in the long run.  Some lenders have fee-free products.
Related reading: 
Booking Fee
Also non-refundable, a booking fee is charged by some lenders to secure a good rate on your chosen remortgaging deal. This will be paid up-front to your new lender and is usually between £100 and £200.
Conveyancing Fee
Paid to your solicitor, the conveyancing fee covers the legal work required to transfer your mortgage from your old lender to your new lender. Your solicitor will also handle the payment of the outstanding debt to your existing lender.
Some remortgaging deals will include a free legal package, but in these cases, the lender chooses the solicitor and therefore you will not be guaranteed a swift and efficient service. The conveyancing fee usually comes in at around £300.
There may be additional conveyancing fees to be paid to your solicitor if you are remortgaging to buy out a partner or to add someone to the mortgage. Make sure you tell your solicitor this before they go ahead with the paperwork.
Valuation Fee
A valuation is required by a lender for security purposes so that they know that they can recoup their losses following repossession if you don't keep up with the mortgage repayments. Many remortgage packages include a valuation for free, and unlike buying a new home, you won't need to pay for a structural survey or a home buyer's report.
If you are expected to pay for the valuation, the price will depend on the size and value of the property, but it usually costs between £200 and £400.
Mortgage Broker Fee
If you are remortgaging through a mortgage broker you may have to pay them a fee which can vary between a fixed fee or a percentage of the loan amount. A fixed fee is usually around the £300-£500 mark, but if you are paying your broker a percentage fee it can be quite expensive.
Just 1% of a £150,000 loan is £1,500.  If you have to pay your broker up-front and something goes wrong you will lose this money, so always ask if you can pay upon completion.
If you have bad credit, it's still possible to secure a remortgage with bad credit, if you need assistance, don't hesitate to contact us.
How to Reduce the Cost of Remortgaging
There are a number of things you can do to keep the costs of remortgaging as low as possible, they include:
Shop Around – Don't just take the first deal that you come across. Take a look at mortgages from a number of lenders until you find the best deal. That is where a mortgage broker adds value as they will do this for you.
Stick with your Current Lender – Speak with your existing lender as they may be able to offer you a great new mortgage deal, which will avoid the fees incurred when switching to a new lender.
Boost Your Credit Rating – As with any mortgage, the better your credit rating, the better remortgage deals you will be offered. Obtain a copy of your credit report and learn more about your financial history to discover where you can make improvements.