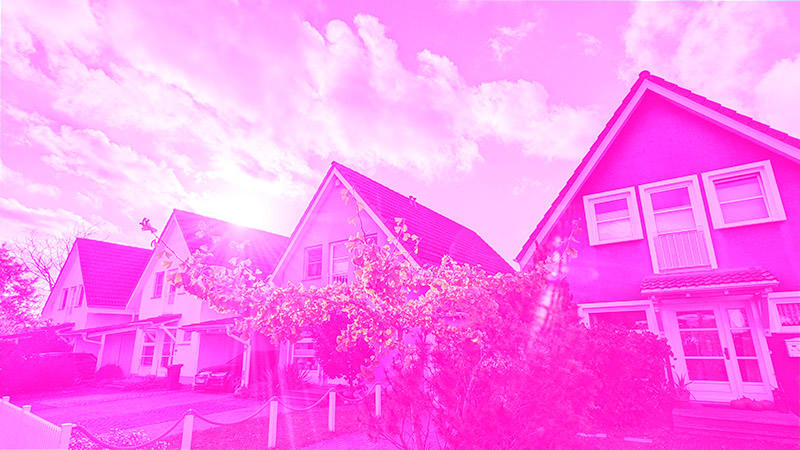 As your current mortgage deal draws to a close, you may get slightly anxious about switching to the lender's SVR (Standard Variable Rate).
For most property owners, the SVR will be higher than the fixed mortgage rate or special deal they've been on, so remortgaging becomes the focus.
The trick is to note when your current UK mortgage deal will expire so that you can make your applications well in advance.
Remortgage deals UK typically take 4 to 8 weeks to process.
If you're wondering if remortgaging is the best possible course of action, you'll want to know more about the financial process before you start.
Below, you will see a step-by-step breakdown of how remortgages work in the UK.
Steps to Remortgaging Property in the UK
Step 1: Receive Fair Warning From Your Current Lender
If you've been on a two-year or five-year fixed rate, your lender will contact you in advance to give you fair warning of your upcoming expiry date.
This will give you sufficient time to prepare for the switch to the lender's SVR.
If the SVR is more than your current rate, you will have time to start investigating other options and determine if remortgaging will save you any money or end up costing you more.
Step 2: Request a Redemption Statement
A redemption statement provides information on the remaining balance on your UK mortgage. This includes all fees and costs.
If you decide to remortgage, you must acquire this amount to pay off the existing loan.
Step 3: Investigate and Repair Mortgage Brokers
Doing comparisons of lenders and their available UK mortgage deals will help you determine which deal is best for you.
Using a mortgage broker will simplify this process and help you find the best deal quicker.
Mortgage brokers have access to the entire scope of lenders able to assist you with remortgaging. Remember to ask your broker what their fees are before you get started.
Related reading: 
Step 4: Determine Which Mortgage Type is Right for You
You will find various types of mortgages you can remortgage with.
For instance, you could opt for an interest-only mortgage that often provides lower monthly instalments.
Or, you could opt for a regular repayment mortgage.
With multiple options available on the market, a mortgage advisor can explain the options available to you and help you to make a suitable choice.
Step 5: Acquire the Services of a Solicitor
If you're staying with your existing lender, you'll not require a solicitor.
But, if you're switching to a new lender, a solicitor or conveyancer is required to handle the legal documents and ensure that the title of the property is correctly transferred.
Step 6: Prepare for the Eligibility Checks
You'll need to undergo eligibility and affordability assessments.
Supporting documents must prepare in advance if you want the UK remortgaging process to run smoothly.
Both brokers and banks will request the following:
Bank statements or payslips (the last 90 days)
Your P60
Proof of commissions and bonuses
If you're self-employed: last 3 years' accounts
Copies of your utility bills
Records of any subscriptions you have
Proof of address (that goes back for 3 consecutive years)
Valid ID (you can use your driver's license or passport)
Step 7: Obtain a Mortgage in Principle
Lenders will scrutinise your paperwork, and if all is in order, you will be issued a mortgage in principle.
This written statement doesn't guarantee but indicates how much the lender will be willing to give you if your application is approved.
This can be used to estimate how much you can realistically borrow if you remortgage your UK property.
You will have some time to decide what you'll do, but remember that a mortgage, in principle, will only be valid for 60 to 90 days (this is lender-dependent).
Step 8: Arrange a Property Valuation
To remortgage your UK property, the lender will want to know what your property is worth.
Some lenders provide property valuation as a free service but it's a commonly known fact that free valuations can take some time to arrange and process.
That said, you can pay for your own valuation. Arrange this with the lender to ensure your application isn't held up.
This survey can only be used to determine the monetary value of the property. It's not a building condition survey.
Step 9: Process Your Mortgage Application
If you have a mortgage in principle, you can use it to back your application. If you don't have one, you will have to undergo an affordability assessment.
Prepare to be asked questions about your occupation, income, credit history, spending habits, available deposit and various other financial questions.
If you have good credit, your chances of being granted a remortgage loan are higher.
Step 10: Get Your Mortgage Offer & Assess It
Mortgage lenders will assess applications on individual merit, and if approved, they will send your solicitor and you an official letter offering you a mortgage.
This letter has an expiry date, so don't leave it too long (most last around 6 months).
All the mortgage conditions will be detailed in your mortgage offer letter.
So go over the offer with a fine-tooth comb, carefully checking all the terms and conditions and your particulars.
Step 11: Instruct Your Solicitor to Pay Off the Mortgage and Register the New Mortgage with Land Registry
Your solicitor will need to be instructed to go ahead, draw down the funds from the new lender and pay off the old mortgage deal.
Once the old mortgage is paid off and the new mortgage is in place, it must be registered at Land Registry.
Your solicitor must handle the registration of your details for you. In most instances, the UK property title deeds are transferred to your new lender.
How to Remortgage a House in the UK Conclusion
Remortgaging property in the UK doesn't have to be a confusing process.
With the help of a broker, you can simplify the process and ensure that you get your hands on the best possible mortgage deal on the UK market.
Ready to remortgage?

Whether you want remortgage to find a lower interest rate, or raise money for home improvements, we may be able to help you find a better rate.
Call us today on 01925 906 210 or contact us to speak to one of our friendly advisors.