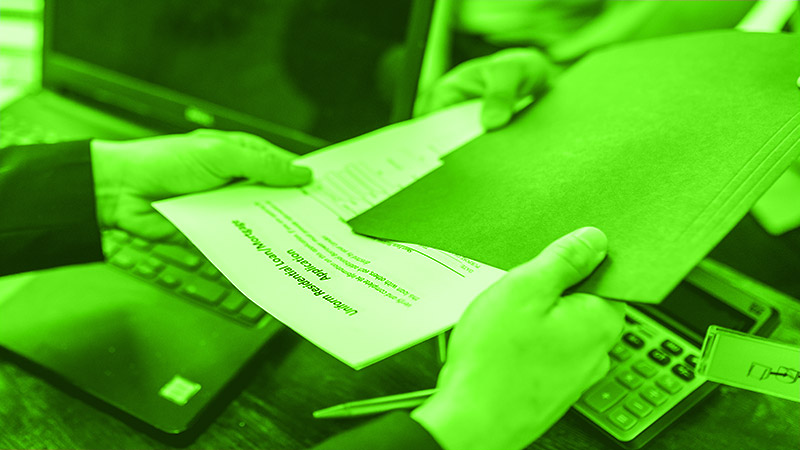 According to the Office for National Statistics, 1.4 million homes in the United Kingdom face an increased interest rate when renewing their fixed-rate mortgage in 2023.
57% of mortgages in the UK that are up for renewal in 2023 were fixed at interest rates below 2%.
Let's face it, mortgage rates are high, regardless of your mortgage type.
That said, Brits who have secured fixed-rate mortgages have had an easier road than others.
But what if you've been benefitting from a fixed-rate mortgage, and the term is ending?
When can you remortgage, and should you?
The simple answer is that it's not that simple!
There are several things to consider when thinking of when or if to remortgage.
Below is an overview of what to expect when remortgaging before your fixed-rate term ends and how to proceed.
We cover everything from the pros and cons to what you'll need to consider during the process for the best possible outcome.
Whether you're remortgaging to access equity in your home or want a lower interest rate, you'll need to understand the process to make an educated decision.
What is a Fixed-Rate Mortgage?
If you're the type of person, who likes to have your finances strictly planned, a fixed-rate mortgage is probably for you.
Such a mortgage lets you know precisely how much interest you'll pay over time.
Fixed-rate mortgages have a set mortgage rate for 2 – 5 years or even longer.
This takes the "nasty surprise" element out of paying off a large loan.
When interest rates fluctuate, your mortgage payments will stay the same – that's the peace of mind of a fixed-rate mortgage.
What Happens When You Exit Your Fixed Rate Mortgage Early?
If you're considering an early exit from your fixed-rate mortgage so that you can remortgage your property earlier, you may find it difficult to find the information you need to make the right decision.
While a fixed-rate mortgage locks in your interest rates for the mortgage term, sometimes terminating the deal early can prove beneficial.
Let's consider all the implications and factors below…
Reasons to Remortgage Early
Remortgaging early is a good idea for those who want to reduce their monthly instalments or even invest in a different property.
If you've found a better mortgage deal elsewhere, it might also inspire you to remortgage early.
If you happen to have a buy-to-let property and the value has increased, you may want to borrow against it to grow your portfolio by investing in another property.
Is Remortgaging Early on a Fixed-Rate Possible?
Remortgaging early on a fixed-rate mortgage is entirely possible.
One thing to keep in mind, however, is that remortgaging comes with added costs.
Your current lender may charge you an exit fee or impose an early repayment charge.
Before going ahead with any remortgaging plans, take the time to review your contract carefully.
Note all the costs and fees, especially those that apply to exiting your contract early.
If it's too costly to remortgage, avoid putting yourself in a bad financial position.
Your unique financial situation will ultimately determine whether it's a good idea for you to remortgage.
Remortgaging on a 2-Year or 5-Year Fixed Contract
What remortgaging will cost you depends on how much time you have left on your fixed term.
If you're on a 2-year fixed-rate mortgage near the end of the term, you may find the fee is higher than if there's a longer timeframe.
For example, you could pay up to 2% of the total on a £150,000 mortgage if you choose to remortgage 6 months into the deal, which is a whopping £3,000.
Of course, each situation is different; this is just a basic example.
If you choose to finalise remortgaging before your 5-year fixed-rate mortgage is completed, you'll experience a similar situation.
Your exit fee may be higher in the initial years and then reduce as time passes.
For example, if you have a 5-year fixed-term contract and choose to remortgage 6 months into the term and have a 5% interest agreement, you could pay as much as £7,500 on a £150,000 mortgage.
Related quick help remortgage guides: 
Expected Fees When Remortgaging
When remortgaging, there are fees you'll need to consider.
These include:
Exit fee: Ending your mortgage before the end of the term comes with a penalty. This is usually a fixed fee.
Broker fees: When acquiring the services of a mortgage broker, you'll be required to pay a fee for the service. While there's a fee involved, using a mortgage broker is recommended and can save you headaches in the long run.
Arrangement fees: This is a fee to set the mortgage in place. It can be paid as part of your monthly instalments, or in some instances; it's paid as an upfront fee.
Valuation fees: Mortgage providers will want an official valuation of your property. This can cost between £600 and £1,250. Some lenders offer it as a free service, but this often means you're at the mercy of their service providers, which can take quite some time to provide the service.
ERC – Early Repayment Charge: One of the biggest factors is the ERC which is the early repayment charge. This is calculated as a percentage of your outstanding balance. ERCs tend to be higher on shorter-term mortgages. Because of this, those who have a short-term fixed-rate mortgage typically choose to wait it out and only remortgage at the end of the term instead of earlier.
Remortgaging with Your Existing Lender vs. New Lender
When you start thinking about remortgaging your home, you may wonder if it's better to use your existing lender or apply for a new deal with a new lender.
Sometimes, sticking with your current mortgage provider makes sense because the process is expected to be easier.
Your current mortgage provider has all your particulars, and you could avoid additional remortgaging costs, such as legal fees and valuation charges.
Of course, every new deal – including remortgaging – is considered a new application, so you can expect affordability assessments and credit checks to take place even if you use your existing mortgage provider.
Of course, if your current mortgage provider isn't meeting your expectations, and you think you can get a better interest rate or overall better deal elsewhere, you may want to look around for a new mortgage provider.
Take the time to scout around for the ideal service provider and consider using a broker.
Switching to a new lender may be beneficial, but always enquire about the associated costs, which can include broker fees, legal costs, establishment fees, and so on.
It's worth asking if the new lender offers a digital mortgage, which can save on some of the expected fees.
How Soon Can You Remortgage Before Fixed Rate Ends? Conclusion
While you can exit your existing mortgage and remortgage before the term is up, it's a good idea to consider all the options and do calculations to see how best you can save on costs.
With the help of a mortgage broker, you can avoid the additional costs often associated with remortgaging and exiting a mortgage early.
Call us today on 03330 906 030 or contact us to speak to one of our friendly advisors.