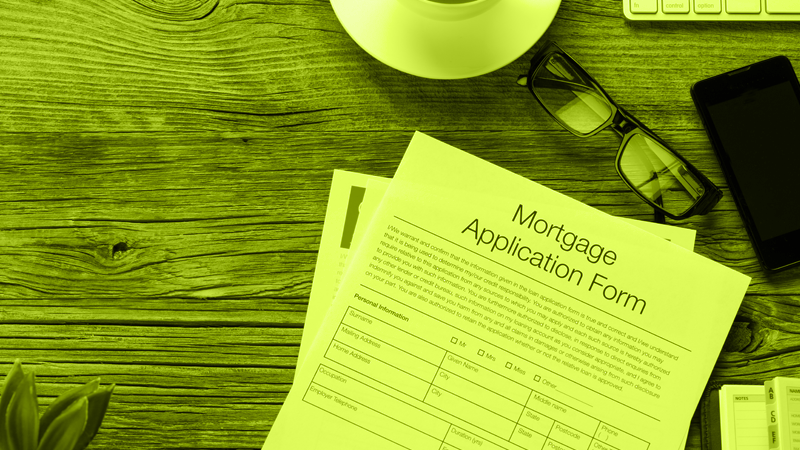 It's a goal for many homeowners to be have paid off the mortgage! However, even if a homeowner is lucky enough to be in this situation, sometimes scenarios can occur when additional cash flow is needed and therefore the option of obtaining a loan may be required.
Although a homeowner without a mortgage can be in a favourable financial position when seeking a loan due to the equity they have in the property, their personal circumstances may have changed since the original borrowing was paid off.
Therefore, lenders will need to review the entire circumstances of further borrowing requests before making an offer.
In this guide, we will discuss the options available for obtaining finance for a homeowner without a mortgage, including exploring re-mortgaging.
I own my property outright, can I remortgage?
A re-mortgage can mean one of two things:
Firstly, for the purpose that we have already discussed, to take out a loan against a property that is owned outright.
Secondly, re-mortgaging commonly takes place when there is a change of mortgage lender to benefit from better terms such as a lower interest rate or to borrow additional funds if the existing lender cannot offer a further advance. A change of mortgage rate with your current lender is known as a product transfer.
Even in scenarios where a homeowner has paid off the balance of their mortgage, re-mortgaging is often an available option to generate a cash injection, as long as the applicant meets the eligibility and affordability criteria.
A re-mortgage may be sought after for a number of reasons such as to pay for home improvements, to consolidate other debts or to fund unexpected bills such as divorce settlements.
Like standard mortgage applications, or other borrowing criteria, the lender will review an applicant before making an offer of a mortgage, analysing:
The personal financial position of the applicant, including any other borrowing.
The value of the property that the proposed borrowing will be secured against.
In addition, with a re-mortgage application where the homeowner owns the property outright, the lender will also ask the purpose of the additional borrowing.
Related reading: 
In addition to the interest payable on a re-mortgage, there can be other costs involved with re-mortgaging such as; application fees, arrangement fees, valuation fees and transaction fees.
Therefore, it is important that research is undertaken to ensure all the fees are known in advance of an application. A financial/mortgage broker can provide assistance in comparing financial products between lenders and their typical fees.
How much can I remortgage my house for?
The maximum values that can be borrowed via a remortgage will depend on two factors:
Firstly, the Loan to Value (LTV) will be set by each lender, however typically the maximum LTV available is 80%, therefore a lender may offer £80,000 for every £100,000 of value in an owned property.
Secondly, the personal circumstances of the applicant will heavily affect any re-mortgage offer. The lenders will apply affordability factors, reviewing the amount of income the applicant receives, taking into account payment of household bills and any other debts due.
How does re-mortgaging differ from equity release?
A re-mortgage is a significantly different product to an equity release financial product as with a re-mortgage, the ownership of the property is not affected (unless there is a repayment issue and repossession processes begin).
There are also different application criteria, such as age limits. Typically, an equity release product will only be available to those over 55 years old.
Equity release is the method of withdrawing some of the equity owned from property to generate a cash lump sum, a source of regular income or a combination of both.
Following the process of an equity release application, the homeowner can continue to reside in the property up either until the sale of the property, a move into a care home or death. Usually, repayment of the equity release (the capital plus interest) is repaid by selling the property.
Often there are no repayments due on the equity release until the sale of the property which can be appealing to many homeowners, especially those with low incomes, however, there can also be disadvantages with this type of financial decision and therefore it is highly recommended that independent legal advice is sought before making any decisions.
How do I remortgage a property I owe outright?
As with the process for a standard mortgage, a re-mortgage application can be undertaken either directly with a lender, such as a high street lender, or via a financial/mortgage broker.
The advantages of using a broker can be to search the wider market to find the best deal, while also receiving support and guidance throughout the process.
Whichever method a borrower chooses to approach a lender for, some organisation will be required in advance of an application being made to obtain the following details or documents:
Details of the property.
Proof of identity.
Proof of income such as payslips and annual P60s.
Evidence of affordability such as copies of bank statements.
A mortgage agreement in principle can usually be prepared by a lender once the above documents have been reviewed.
During the underwriting stage, a valuation or survey of the property will take place plus further background checks may commence on the applicant, ensuring that all of the details provided are correct. Once the underwriting is complete, and the application is deemed successful, a mortgage offer can be issued.
Related quick help remortgage guides: 
I own my house outright and want a loan summary
Re-mortgaging can provide a method of generating a cash injection for an array of purposes, as long as the applicant meets the lenders borrowing criteria. The repayment of re-mortgage borrowing will need to be reviewed, ensuring that the additional outgoings do not alter the quality of life of the homeowner.
As briefly mentioned, there are alternatives to re-mortgaging available to homeowners such as equity release, however, there will be pros and cons for each option and therefore the advice and assistance from an independent financial adviser can be highly recommended.
A financial/mortgage adviser can assist with reviewing personal circumstances and advising the most appropriate financial solution as well as comparing the financial products available to source the best deal.
Call us today on 01925 906 210 or contact us. One of our advisors can talk through all of your options with you.