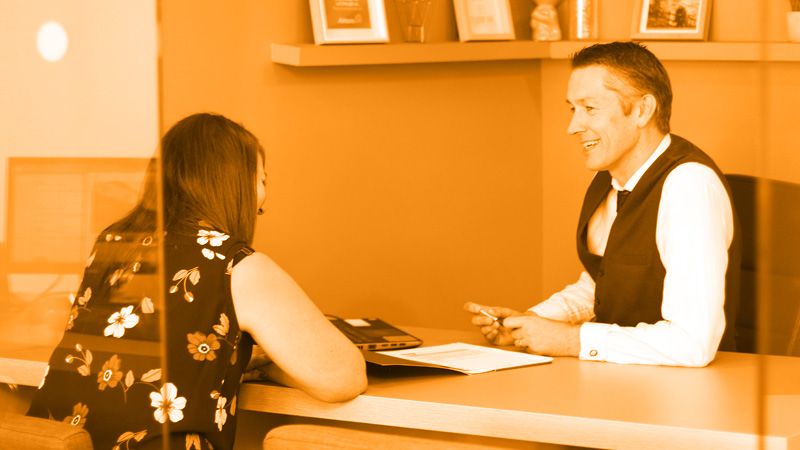 Shared ownership mortgages help non-owners and budding buyers who can't quite afford to purchase a home on the open market get onto the property ladder.
Shared ownership remortgages are an excellent way to increase your share in the property or secure a better deal on your loan.
Here's everything you need to know about shared ownership remortgages to help you understand what to expect and how to proceed.
What are shared ownership remortgages?
Shared ownership remortgages involve increasing your shares in a home bought through the shared ownership scheme.
To understand shared ownership remortgages, you need to know what a shared ownership mortgage is.
Shared ownership doesn't mean sharing your home with someone else. Instead, it means sharing the ownership of your home with a housing association.
It's a government-backed scheme that offers eligible buyers the chance to purchase a percentage share of a leasehold property instead of the total market value.
Since you only need a mortgage for the share you're purchasing, the deposit you require is much lower than what you would need when buying outright.
Your initial share or the portion you own can be between 10% and 75%, and then you pay rent to a housing association or local council on the part you don't own.
Shared ownership remortgages enable you to increase your shares up to 100% until you own the property outright through a process known as staircasing.
A shared ownership remortgage can also involve a new agreement between you and a lender on the portion of the property that you own.
Related quick help remortgage guides: 
Shared ownership staircasing
The shared ownership staircasing process involves building the percentage share you own on your home, and you can staircase up to full ownership.
After purchasing more shares, your rent payments decrease while your mortgage increases.
You'll no longer pay rent when you buy 100% of the home, only the mortgage, service charges, and ground rent.
Under the new staircasing rules, you can staircase by 1% each year for 15 years from the date of purchase.
You can pay the 1% from your savings, take out a further advance with your existing lender or remortgage your shared ownership home.
Further advances: This involves your existing lender agreeing to give you a further advance to increase your shares on the property.
Shared ownership remortgage: You can remortgage by switching to a new lender if the current lender doesn't offer the deal you want. You can get a larger loan, repay the existing lender and buy additional shares with the surplus funds.
Previous owners could only make three applications to buy more shares, with the final resulting in the purchase of the property.
Policy changes have ensured many properties no longer have restrictions on the number of staircasing applications you can make.
Shared ownership remortgaging process
1. Talk to your current lender
Contact your current lender to get a redemption quote and find their options.
Most lenders offer better deals to existing customers considering leaving, and you can save time and money by remortgaging with the same lender.
However, remember to shop around and see what else might be available, even if you like the deal your current lender offers.
2. Inform your housing association
Depending on the housing association or local council scheme, shared ownership can have varying terms and conditions.
Ensure you inform your housing association that you intend to remortgage because they need to agree and can make a small administration charge.
They must approve the new mortgage and ensure it meets their requirements.
Some properties are subject to restrictions like being unavailable as a second home, so don't forget to check the terms of your lease for limitations.
3. Valuation
After contacting the housing association, they'll normally request a property valuation to determine the value of your shares.
The valuation indicates whether or not you have any equity in the property and the value of the shares you want to purchase.
Housing associations rarely accept valuations from agents unless they have an accreditation from the Royal Institution of Chartered Surveyors (RICS).
Ensure the valuation is conducted by an accredited surveyor qualified by the RICS. Most housing associations provide a list of accredited surveyors for you to choose from.
Ensure you're ready to remortgage within three months after valuation, as they only last for three months.
You'll be forced to reschedule another valuation if the current one expires, resulting in additional charges.
4. Switch or stay
If you choose to switch lenders, the remortgage process is similar to applying for a new mortgage. It includes providing a mortgage statement of your current loan, full details, income assessments and repayments.
The lender will also conduct a credit search to ensure you don't have any defaults, late payments or CCJs on your credit record.
Ensure you provide all the required documentation and paperwork on time to avoid delays.
The remortgage application can take four to eight weeks. Your solicitor can arrange for it to complete on the day your current mortgage deal expires and ensure you're free from any early redemption penalty charges.
You can continue with your new mortgage lender after the legal aspects are complete, and once you get close to a new expiry date or three months prior, you can start the process again.
Related reading: 
Costs involved in shared ownership remortgages
Shared ownership remortgages involve more costs than usual mortgages or remortgages because you're limited to the number of providers or lenders.
The market is less competitive because it's not considered mainstream. You can expect the following fees:
Valuation fees
Lender arrangement fees (new or existing)
Administration fees
Legal fees
Stamp duty fees depend on the value of additional shares you're buying, usually starting when the shares exceed 80%.
Remortgaging your shared ownership home with your current lender is usually the cheapest option.
However, it's not recommended to remortgage before shopping around to find out what other options are available.
Some lenders can offer to cover any fees involved in the remortgage process as part of the deal.
Shared Ownership Remortgages Final Thoughts
Shared ownership remortgages differ from normal remortgages and may take some time to complete.
Talking to a specialist mortgage broker with experience in shared ownership remortgages can ensure you find the best deal to suit your needs and avoid wasting time, effort and expense.
Call us today on 01925 906 210 or contact us. One of our advisors can talk through all of your options with you.