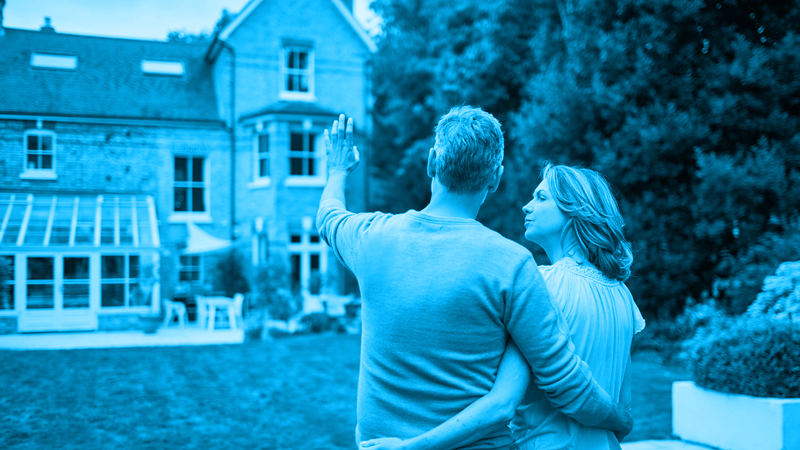 Reasons for remortgaging to buy additional property.
There are a number of popular reasons why people would want to remortgage their current residential home in order to purchase an additional property. These could be:
Raising money on your current property to be an investment property on a Buy to Let basis.
You may want to raise money to buy a Holiday Let, which again is an investment but differs from a Buy to Let as this is aimed at short-term letting for people to use as a holiday rental property.
You may fancy that holiday home by the sea and want to remortgage your current property to help you achieve that by way of a 2nd residential mortgage.
You could remortgage your existing property for a Let to Buy purpose. This is where you would rent out your current home to purchase another property for yourself as your main residence.
You may want to remortgage your current residential property to buy a family member property for their use.
How do I go about remortgaging to buy another property?
The first step is to speak to us and get the best advice. This is something we help many customers with on a regular basis and will know the best route for you to go down depending on your individual circumstances and requirements.
We have access to over 90 lenders and each lender's criteria can differ significantly so we want to ensure we place you with the right lender for you in order for you to be successful in remortgaging to buy another property.  For whatever your reason is.
Things to consider?…
Equity
You will need to understand how much equity you have in your current property. In other words, the value of your current home less any mortgage or secured loans you have against it. This is known as "LTV" (Loan to Value)
I am going to give you a realistic example…Let's say your current residential property is valued at £350,000 and you have checked your balance on your existing mortgage and you owe £105,000. This equates to 30% LTV and the amount of equity you have in your home is £245,000.
We go through your individual circumstances and affordability checks and establish exactly what your reason is for the remortgage and then from our research, we find a lender for you that would be happy to remortgage you with a 90% mortgage of your current property.
Your new mortgage amount would be £315,000, your existing mortgage is cleared of £105,000 and you would then be left with £210,000 for your additional property purchase.
Rates being offered by a lender will usually lower the more equity you have in your property. You may therefore get a better rate in this example if you were to remortgage on 80% of your current property. Your new mortgage being £280,000, but this would then mean you had the lower amount of £175,000 remaining for your additional property purchase.
Stamp Duty
We don't want this to come as a nasty surprise when buying an additional property so we always ask you to check what your Stamp Duty Land Tax liability will be when considering purchasing a property, especially an additional property.
By doing this research at the early stage in the process may have an impact on the price of the property you are looking to buy as you may want to keep some of the money back to pay for such a cost.
For the most up to date information, we advise you to visit the Government website below. In addition to this, it is always worth checking what Stamp Duty Land Tax will be due with your conveyancing solicitor as this is paid to them upon completion so they can offer advice on what you will need to pay depending on the reasons for the additional property purchase.
https://www.tax.service.gov.uk/calculate-stamp-duty-land-tax/#/intro
As a guide please see the table below** This is correct at the time of printing but may be subject to change so please do not rely on this. Please check independently before committing to any property purchase as to what the stamp duty Land tax liability is for yourself and your individual reasons for the additional property purchase.
| Property Price | Normal Rate | Additional Property Rate |
| --- | --- | --- |
| Less than £125k | 0% | 3%* |
| Between £125k and £250k | 2% | 5% |
| Between £250k and £925k | 5% | 8% |
| Between £925k and £1.5m | 10% | 13% |
| Over £1.5m | 12% | 15% |
*If you are purchasing an additional property that is less than £40k, this will not attract additional Stamp Duty Land Tax. For any purchases which are between £40k and £125k for an additional property, the Stamp Duty Land Tax would be 3% of the full purchase price.
Related reading: 
Affordability and personal circumstances
These go hand in hand and a mortgage broker will do the very same checks whether you are a first-time buyer or if in fact, you are looking at remortgaging to buy additional property. It is a regulatory requirement that we get from you all the information we need in order to give you the best advice possible.
This means, we will go through your personal details, income, credit commitments, monthly outgoings and also consider your overall creditworthiness. Depending on the reason as to why you are looking to remortgage to buy an additional property, we may also need to consider future monthly costs that will come with owning that particular property.
The affordability checks would be different if you are remortgaging to purchase a Buy to Let Investment property as the lender, amongst other factors, will look at the rental income that the property being purchased is likely to achieve.
However, if you were remortgaging to buy yourself that lovely holiday home you would need to also cover monthly running costs of both properties, so a lender is likely to include these to check you meet their lending criteria.
The bottom line for them is why are you remortgaging to purchase an additional property? Do you have enough equity in your current home to do this and are you able to afford it? Ruban Selvanayagam from Property Solvers also adds that, other times, people look to remortgage to fund an auction or investment property. The lender may then want to know more about the specifics here.
We are here to check if you meet the criteria, find the best lender for you, and provide them with the evidence that will support your application.
Should you have any further questions about a Remortgaging to buy an additional property, whatever the reason may be, please get in touch and we will do our best to help.