Deciding whether to remortgage your home or not can be tricky. If you need to find your way through all the facts and figures, we can help.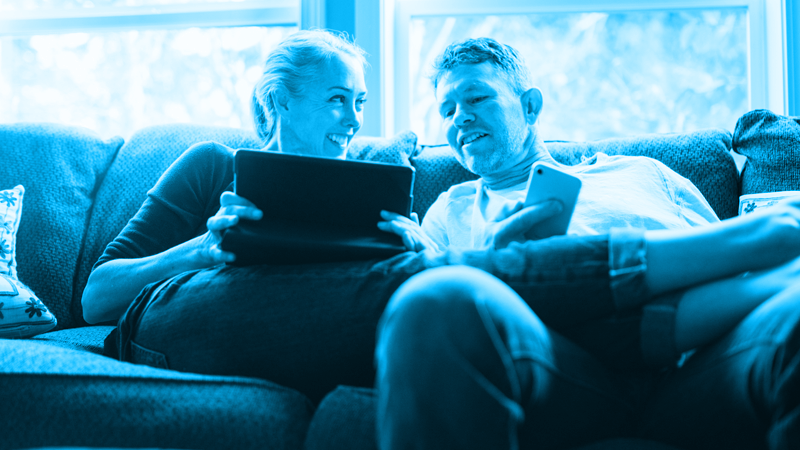 What is a remortgage?
A remortgage means changing your existing mortgage deal.
This may mean changing your existing mortgage with your current lender or switching to a new lender.
Many people remortgage their property to find a more competitive interest rate and terms.
I'm thinking of remortgaging, what do I need to know? 
There are plenty of reasons to remortgage. Perhaps you're looking for a better interest rate, or you simply need to borrow more?
We'd be happy to advise you, no matter what your reasons are for wanting to remortgage.
You already know how important it is to get the most suitable mortgage. We're pleased to offer a quick and simple remortgaging process for existing homeowners.
The entire application can be handled over the phone by one of our advisors, meaning that there's no need for a lengthy sales appointment.
Call us today on 01925 906 210 or contact us to speak to one of our friendly advisors.
Even better, we search the market to find the best possible remortgage deals and rates to suit your situation.
We'll even handle the remortgaging process for you, so you won't need to spend your time and energy filling in complicated paperwork and liaising with lenders.
Sounds good, doesn't it?
Best remortgage deals in the UK
If you are looking to secure the best remortgage deal in 2023, these are some of the steps you should consider taking:
Improve your credit rating – a credit score that is considered good will help you secure the best remortgage deals.
Compare remortgage rates – shop around for the most competitive i.e. lowest interest rates (we can help).
Reduce your loan-to-value (LTV) – if you are able to borrow a lower amount of the properties value, you will often find the best remortagage deals.
Consider the fees – make sure to factor in the associated fees that can soon add up and make an attractive low interest remortgage less appealing.
Remortgaging Frequently Asked Questions (FAQs):
If you want to learn more about remortgaging your property in the UK, check out our answers to some of the most frequently asked questions below:
Should I remortgage?
The main reason you might want to remortgage is to save money in the long run, but there are other reasons too!
Here are some of the most common scenarios:
Your current deal is coming to an end – once your fixed term mortgage comes to an end, your lender will put you on their standard variable rate or reversionary rate. This is unlikely to be the best rate you can get. Start thinking about remortgaging around 3-4 months before your rate comes to an end.
You want a better interest rate – if you're tied in to a mortgage rate that you want to escape from, we can help you to decide whether the early repayment charge is worth it for the savings you'll make in the long run. You could be surprised.
You want more flexibility – want to overpay your mortgage, or even have the freedom to take a payment holiday every now and again? You might even want to switch to an offset or current account mortgage where you use savings to reduce the amount of interest you pay. Whatever the reason, there are flexible deals out there, and we can help you to find them.
You want to borrow more – remortgaging with a new lender might help you to raise money at a favourable rate. Whether you want to release equity to finance some much-needed home improvements or pay off your existing debts, remortgaging could be the way to go. Your home's value has risen a lot – this is always a nice situation to be in. In these circumstances, you'll often be eligible for much lower rates. It's always worth finding out. You're concerned about interest rates going up – your current mortgage rate may not be affected by interest rates rising, but it's worth checking. And if you're on a variable rate, then now could be the perfect time to consider switching to a fixed rate.
You want to add or remove a partner – if you're adding a partner, in some cases this will make you eligible for a better rate when remortgaging. If you're removing a partner, you may need to consider whether you can afford to meet the repayments on your own.
Buy another property – you may want to remortgage to buy a new property or holiday home, in which case a remortgage would release equity and may provide you with enough capital to make the purchase.


The costs of a remortgage may surprise you and you may even be able to remortgage with bad credit, feel free to contact us today to speak to one of our qualified mortgage advisers.
Are there any reasons why I shouldn't remortgage?
There are times when we wouldn't recommend remortgaging.
If you're unsure, give us a call on 01925 906 210 and we'll have a chat about your circumstances.
Here are some reasons why you might not want to remortgage right now:
Your mortgage debt is small – once your loan falls below a certain amount, it often isn't worth switching lenders. The smaller your mortgage debt is, the worse the effect of any fees you'll need to pay. You may find that it makes sense to stay on a rate with a higher interest rate.
You're stuck with high early repayment charges – hefty repayment charges can mean that it won't always be cost effective to switch to a better rate. If it will cost an arm and a leg to move away from your current rate, just make sure you're ready to switch as soon as your rate is nearly finished. There are other options we may be able to help you with to raise additional capital, such as a further advance or secured loan to avoid these charges.
You've had a change in financial circumstances – if you have stopped working or become self-employed, lenders are unlikely to offer you a better rate. Remember that you'll need to provide evidence of your earnings, too.
Your home has dropped in value – in this situation, it's often best to wait it out, and make overpayments whenever you can. Chances are, prices in your area may go up again soon.
When is the best time to remortgage?
Although it's always a wise idea to keep up to date with the most competitive mortgage deals, the general advice is to consider remortgaging around three to six months before your current mortgage term is going to expire.
This provides you with sufficient time to start looking for a new lender or deal and ensures you have it all planned to go ahead before you revert to your existing lenders standard variable rate (SVR).
Related quick help remortgage guides: 
How long does a remortagage take?
In general, a remortgage application will take between 1 to 2 months from start to finish.
However, the timeline can be impacted in the event that you want to borrow more.
If your circumstances haven't changed and you simply want a better deal on your current property, then you will be looking to move ahead relatively quickly.
Can I remortgage with bad credit?
Absolutely. It is important to remember that some "blotches" on your credit report carry more weight than others and it's still possible for you to remortgage with bad credit.
Lenders are more likely to be lenient if you missed a bill payment a couple of years ago, with a good explanation.
On the other hand, if you've recently missed more than one mortgage payment in a row, lenders may be less likely to believe that you're able to keep to your repayment schedule.
Luckily, each lender has different criteria for assessing your credit score. In fact, you might be pleased to know that some lenders don't actually credit score at all.
This means that even if your current mortgage provider may not offer you a new rate, another lender out there might. It's all about finding the right lender for you.
Can I remortgage with a different lender?
Yes, it's quite possible to remortgage with a new lender.
As long as you're not on a current deal, then you won't have to pay any early termination/other associated fees.
However, if your mortgage term has expired or is about to expire, you can decide to go with a new ender with no extra fees.
Can you remortgage early?
It depends on the terms and conditions of your current mortgage and if you terminate your existing mortgage before the fixed period you will typically have to pay an early repayment charge.
This can mean that it's often not financially wise to remortgage before the introductory period comes to an end.
However, bear in mind that it's advised that you start looking for a remortgage around three to six months before your current deal is due to expire.
Do I need to get my house revalued in order to remortgage?
This depends on the lender. Often, if you plan on remortgaging with your existing lender they do not always require your property to be revalued.
However, if you plan on remortgaging with a new lender, then a new house valuation is typically required as part of the process.
Do I need a solicitor to remortgage?
No you do not need a solicitor, however, many people opt for a solicitor to handle the transfer of the deeds from the old to the new lender.
Typically, mortgage deals include the cost of a solicitor, so this should be something covered by your new lender.
How does a remortgage work?
A remortgage is the process of switching your current mortgage, either by changing it to a new lender of by changing the mortgage deal you have with your existing lender.
Check our complete guide on how the remortgaging process works here.
How much does a remortgage cost in the UK?
The main cost to factor in remortgaging is the interest rate the lender offers, which is mainly based on your credit history and the loan-to-value ratio.
What fees are involved in a remortgage?
If you are considering remortgaging, it's important to be aware of the potential fees involved, these typically include the following:
Arrangement fees – The majority of mortgages have arrangement fees and these typically range from a few hundred to a few of thousand pounds.

Legal fees – In some cases you may need to pay for a solicitor to handle legal issues if you want to remortgage with a different lender.

Admin fees –  The lender might charge for the cost of setting up your remortgage.

Valuation –  You may have to have your property revalued so the lender can see its current market value and to determine the loan-to-value ratio.
Check out our mortgage rate history guide and our mortgage interest forecasting for the next 5 years here.
What information will I need to remortgage?
Mortgage lenders will typically request to see the following:
Your last three months' bank statement

Your last three months' pay slips

Your last two to three years' accounts/tax returns if self-employed

Your latest P60 tax form (showing income and tax paid from each tax year)

Passport or driving licence
Proof of address, through utility/council tax bills
Related remortgaging articles: 
Ready to remortgage?

Whether you want remortgage to find a lower interest rate, or raise money for home improvements, we may be able to help you find a better rate.
Call us today on 01925 906 210 or contact us to speak to one of our friendly advisors.