Deciding whether to remortgage your home or not can be tricky. If you need to find your way through all the facts and figures, we can help.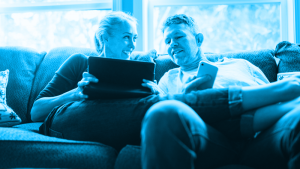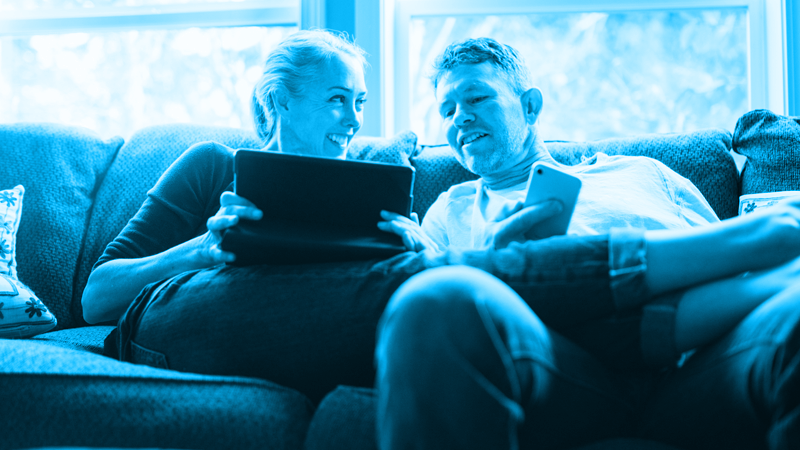 I'm thinking of remortgaging, what do I need to know.
There are plenty of reasons to remortgage. Perhaps you're looking for a better interest rate, or you simply need to borrow more? We'd be happy to advise you, no matter what your reasons are for wanting to remortgage.
You already know how important it is to get the most suitable mortgage. We're pleased to offer a quick and simple remortgaging process for existing homeowners. The entire application can be handled over the phone by one of our advisors, meaning that there's no need for a lengthy sales appointment.
Even better, we search the market to find the best possible remortgage deals and rates to suit your situation. We'll even handle the remortgaging process for you, so you won't need to spend your time and energy filling in complicated paperwork and liaising with lenders.
Sounds good, doesn't it?
Should I remortgage?
The main reason you might want to remortgage is to save money in the long run. But there are other reasons too! Here are some of the main ones.
Your current deal is coming to an end – once your fixed term mortgage comes to an end, your lender will put you on their standard variable rate or reversionary rate. This is unlikely to be the best rate you can get. Start thinking about remortgaging around 3-4 months before your rate comes to an end.
You want a better interest rate – if you're tied in to a mortgage rate that you want to escape from, we can help you to decide whether the early repayment charge is worth it for the savings you'll make in the long run. You could be surprised.
You want more flexibility – want to overpay your mortgage, or even have the freedom to take a payment holiday every now and again? You might even want to switch to an offset or current account mortgage where you use savings to reduce the amount of interest you pay. Whatever the reason, there are flexible deals out there, and we can help you to find them.
You want to borrow more – remortgaging with a new lender might help you to raise money at a favourable rate. Whether you want to release equity to finance some much-needed home improvements or pay off your existing debts, remortgaging could be the way to go. Your home's value has risen a lot – this is always a nice situation to be in. In these circumstances, you'll often be eligible for much lower rates. It's always worth finding out. You're concerned about interest rates going up – your current mortgage rate may not be affected by interest rates rising, but it's worth checking. And if you're on a variable rate, then now could be the perfect time to consider switching to a fixed rate.
You want to add or remove a partner – if you're adding a partner, in some cases this will make you eligible for a better rate when remortgaging. If you're removing a partner, you may need to consider whether you can afford to meet the repayments on your own.
Buy another property – you may want to remortgage to buy a new property or holiday home, in which case a remortgage would release equity and may provide you with enough capital to make the purchase.

The costs of a remortgage may surprise you and you may even be able to remortgage with bad credit, feel free to contact us today to speak to one of our qualified mortgage advisers.

Are there any reasons why I shouldn't remortgage?
There are times when we wouldn't recommend remortgaging. If you're unsure, give us a call and we'll have a chat about your circumstances. Here are some reasons why you might not want to remortgage right now.
Your mortgage debt is small – once your loan falls below a certain amount, it often isn't worth switching lenders. The smaller your mortgage debt is, the worse the effect of any fees you'll need to pay. You may find that it makes sense to stay on a rate with a higher interest rate.
You're stuck with high early repayment charges – hefty repayment charges can mean that it won't always be cost effective to switch to a better rate. If it will cost an arm and a leg to move away from your current rate, just make sure you're ready to switch as soon as your rate is nearly finished. There are other options we may be able to help you with to raise additional capital, such as a further advance or secured loan to avoid these charges.
You've had a change in financial circumstances – if you have stopped working or become self-employed, lenders are unlikely to offer you a better rate. Remember that you'll need to provide evidence of your earnings, too.
Your home has dropped in value – in this situation, it's often best to wait it out, and make overpayments whenever you can. Chances are, prices in your area may go up again soon.

Ready to remortgage?

Whether you want remortgage to find a lower interest rate, or raise money for home improvements, we may be able to help you find a better rate. Call us today on 01925 906 210 or contact us to speak to one of our friendly advisors.