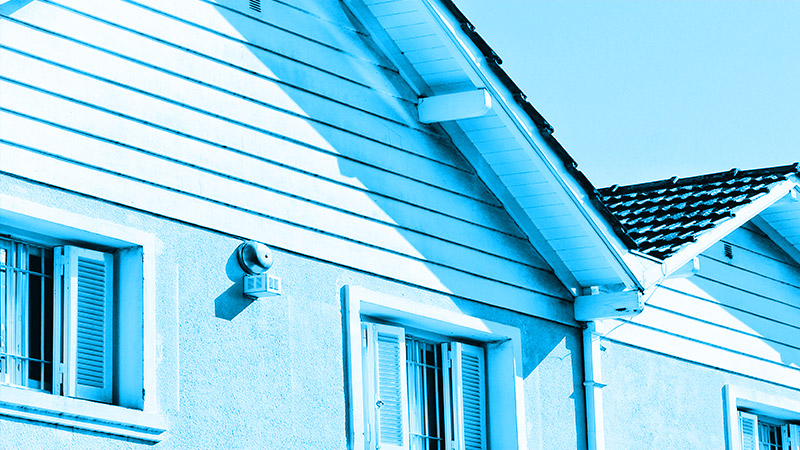 Fixed-rate mortgages make a lot of sense, especially for Brits who like the security of having an exact amount set aside each month to cover mortgage costs.
With a fixed mortgage, you're given a set price that you pay each month.
It doesn't fluctuate, and over time, you stand to benefit because the interest rate is fixed for the loan term, which is usually 2 – 5 years or in some cases, longer.
Of course, when the term of the fixed rate ends, you'll go onto the SVR (Standard Variable Rate), which is usually higher.
Reasons to Remortgage a Fixed Rate Early
Most people are content to have a fixed rate and will stay with it for the entire term. You may, however, decide to remortgage early.
This could be because you've found other mortgage products offering a better rate than your current one, leading to lower monthly outlay.
Or perhaps you have a buy-to-let property with increasing value and you feel that borrowing more will help you pay for your next investment.
At this point, you're probably wondering why anyone would want to remortgage and end their fixed-rate deal early.
After all, it's providing security and saving you money, right?
The reality is that it's not always true.
You may want to remortgage your fixed-rate UK mortgage early because:
You've stumbled across a better deal and rates offered by another lender.
Your buy-to-let property has increased in value, and if you remortgage, you could get the funds needed for your next investment.
What Happens When You Remortgage a Fixed Rate Mortgage in the UK?
Many property owners don't know if it's possible or where to start.
And then the questions start reeling in your mind!
Is remortgaging a fixed rate mortgage wise?
Can you leave a fixed-rate mortgage early, and what are the consequences if you do?
What is the process involved when remortgaging a fixed-rate UK mortgage?
We're here to answer these very questions about remortgaging a fixed rate mortgage early!
The Basics of Remortgaging Fixed Rate Mortgages Early
First, you need to know that remortgaging a fixed-rate mortgage early is entirely legal and viable.
You can leave your fixed-rate deal earlier than intended and start a new deal with an entirely new lender.
But should you?
There's a harsh reality when remortgaging fixed-rate mortgages early; early repayment charges or exit fees.
Note that 2-year fixed deals incur lower costs than 5-year fixed deals.
Here's what you need to understand about remortgaging 2-year and 5-year UK mortgages:
2-Year Fixed Rate Mortgages UK
When remortgaging a 2-year fixed-rate mortgage in the UK, you can expect to face an early repayment charge and exit fee.
The early repayment charge is usually calculated as a percentage of your time on your fixed-rate contract.
Therefore, if you only have a short time left on your contract, the charges/penalties will be lower than if you have a long time left.
5-Year Fixed Rate Mortgages UK
In most instances, 5-year fixed-rate mortgages in the UK incur an early repayment charge depending on how many years are left in the mortgage contract.
It usually looks like this but can vary from one lender to the next:
Year 1: 5%
Year 2: 4%
Year 3: 3%
Year 4: 2%
Year 5: 1%
For example, if you borrow £200,000 and 6 months into the contract you wish to remortgage, you'll pay an early payment charge or 5%, which comes to £10,000.
Important to note is that while you can remortgage a fixed-rate deal early, it's not commonly done due to the costs and because fixed rates don't run over long terms.
Related reading: 
The Cost of Remortgaging Early
The above are only some of you need to know about the fees and costs involved in remortgaging a fixed-rate mortgage in the UK early.
Certain fees that may apply to your deal are worth knowing about.
These are:
Valuation Fees
While some lenders offer valuations for free, in some instances, lenders will charge a valuation fee to determine the property's true value.
So if your lender doesn't offer it as a free service, it could cost you up to £1250.
Arrangement Costs
Some mortgage deals have an arrangement or establishment fee, a product fee.
In most instances, you can have the cost included in your total mortgage to pay it off monthly along with your mortgage costs.
Some lenders do allow you to pay this amount upfront.
Early Repayment Charge (ERC)
This is a fee for ending the fixed-rate mortgage deal early and applies to remortgages in the initial period.
This is a percentage of the time left on the contract.
Exit Fees
Some lenders (not all) charge an exit fee for breaking the contract.
This is sometimes a flat rate or a percentage.
Broker Fees
Some brokers offer free services to home buyers while others don't.
Always check if there will be a broker fee before you start applying for actioning your remortgage deal in the UK.
Steps to Remortgaging Your Fixed Rate Mortgage Deal UK
Step 1: Use comparison sites to find deals that suit your requirements.
Step 2: Contact remortgaging lenders and make enquiries about their rates.
Step 3: Contact your current lender and check if they will provide you with a better deal and what their penalties and charges are on early exits.
Step 4: Decide if remortgaging is right for your budget, and if it is, get in touch with a professional mortgage advisor to ensure that the process is efficiently and professionally managed.
Remortgaging with Your Existing Lender vs. a New Lender
If you want to remortgage your property to get a better rate and save money, you may wonder if it's best to see what your existing lender has to offer or if you should look for a new lender.
In most instances, remortgaging with your existing lender is easier as there are fewer legal hoops to jump through, and the associated costs will be lower too.
The lender will also have all your details on file, making it quicker and easier to transition to your new deal.
That said, they will still carry out an affordability check which could influence the outcome of your application.
When remortgaging with a new lender, you may get better rates than your current lender, especially if you qualify for lower rates or the new lender is competitive.
But, essentially, you will start the entire process from scratch.
In such scenarios, it's a good option to communicate with a professional mortgage advisor to help you secure a good deal and to ensure you're not scuppered into a deal that takes advantage of you or isn't best for your financial situation.
Remortgaging Early on a Fixed Rate Conclusion
Remortgaging fixed rate mortgage early is entirely possible but may not always be in your best interests. That said, it could get you a better rate.
It's best to consult a mortgage advisor who can provide you with all the information required to make an educated decision.
Ready to remortgage?

Whether you want remortgage to find a lower interest rate, or raise money for home improvements, we may be able to help you find a better rate.
Call us today on 01925 906 210 or contact us to speak to one of our friendly advisors.