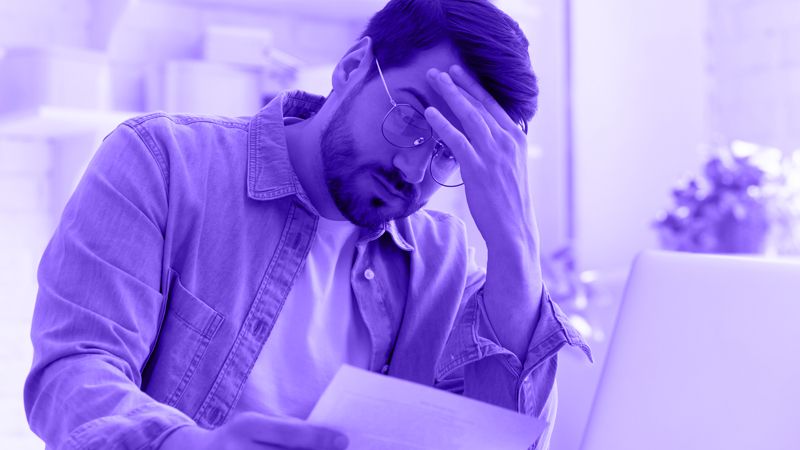 Self-employed remortgaging may feel like a challenge, but it's similar to any other remortgage.
The only difference is proving your income. While the employed only need payslips from the last three months as income proof, proving your income to the lender when self-employed requires more paperwork.
Adequate preparation and the right support or advice from mortgage brokers or advisors can help make the process smoother and more efficient.
Here's everything you need to know about how to get a self-employed remortgage.
Can the Self-Employed Remortgage?
Yes. You can remortgage when self-employed and access the same rates and deals as everyone else, provided you have a solid self-employment track record and can prove your earnings.
To ensure you can afford repayments, most lenders will need you to show at least three years of accounts prepared by a qualified accountant for accuracy.
Other lenders can ask for two years, while some will accept one year of accounts if you've been self-employed for less than two years.
Your circumstances and need will determine whether it's easy or difficult to get a new deal from a mainstream lender.
Thankfully, you can find lenders who specialise in helping self-employed remortgage borrowers and brokers or advisors who can help you find the best deals.
How The Self-Employed Remortgage Process Works
The self-employed remortgage process is similar to the employed, apart from the extra paperwork. Here's how you can remortgage:
Start shopping around 3 to 6 months before your current mortgage deal ends. Timing your remortgage helps you avoid moving into the lender's standard variable rate (SVR). The SVR is the lender's default rate which you'll get into when your current deal ends if you dint remortgage or switch to a new deal. It's usually higher than the rates you find in a deal, and the repayments can go up and down each month.
You can make a product transfer by making a new deal with your current lender or switching to a different one. Product transfers can mean less paperwork, but checking out other deals available can help you save a lot of money.
Staying with your current lender through a product transfer ensures you dint jump through many hoops. Provided you've been making your repayments on time, you'll not appear as risky, and they'll already know everything they need to know about you.
If you decide to switch lenders, they'll need to carry out the same eligibility checks as when you first got a mortgage, including credit checks and income proof.
The whole process can take from four to eight weeks, and it can be less or more depending on your preparation and circumstances.
Always ensure you give yourself enough time for remortgaging before the current deal ends.
Who Do Lenders Consider Self-Employed?
You'll be considered self-employed by the lender if you own over 20% of the company where you earn your main income.
You can be a contractor, sole trader, freelancer, director of a limited company or in a business partnership.
Lenders will require you to provide your SA302 tax calculations or tax tear overviews for the previous two years as proof of income if they consider you self-employed.
Can I Remortgage If I'm Newly Self-Employed?
Whether or not you can remortgage with some lenders will depend on how newly self-employed you are.
If you became self-employed soon after getting your mortgage, have at least one year of accounts and a completed tax return, plus proof of getting more work like signed contracts, you can easily remortgage with some lenders.
However, remortgaging when you haven't filed your tax return for the first year of trading can be tricky.
You'll not have any definitive proof of your income from the lender's point of view. The lender cannot judge your affordability without scrutinising tax returns from your first year.
All lenders, including mortgage lenders, are reluctant to take on risk and must ensure you can afford repayments.
Therefore, even if your new venture is successful in the first few months, the lender will need a bigger sample size before agreeing to lend you money.
However, you don't have to lose hope in such a situation. Some specialist lenders can help, or you can remortgage with your existing lender if you're already making repayments on time while self-employed.
Related reading: 
Tips for A Smooth Self-Employed Remortgage
Although it can be a challenge to get a self-employed remortgage, it's not impossible. Here are a few tips to help make the process a little easier:
1. Prepare Your Paperwork
You may find yourself racing against time to get the tax returns and accounts you need to remortgage, depending on when you got into self-employment.
Start getting your paperwork in order early by registering with Her Majesty's Revenue and Customs (HMRC) and keeping clear and up-to-date records.
2. Improve Your Credit Record
A good credit record goes a long way in showing you handle borrowing and repayments responsibly.
Demonstrating such responsibility and boosting your overall credit rating before you apply can help reduce obstacles to remortgaging when self-employed.
3. Reduce Your Loan to Value (LTV) ratio
The LTV ratio shows the size of your mortgage compared to the value of your property.
The lower your LTV, the less risky you'll look to lenders, which translates to lower interest rates and more affordable monthly repayments.
4. Provide Proof of Future Work
Evidence of future income streams and contracts with ongoing and reliable clients can help show lenders you're less of a risk, especially if you don't have at least two years' worth of accounts.
5. Use A Mortgage Broker
A mortgage broker is your best bet if you're self-employed and want to remortgage.
A broker will have access to the whole market and save you the headache of searching and picking the right deal.
They can access exclusive deals, show you lenders who can accept your application based on your circumstances and share their expertise in remortgage solutions for the self-employed.
Related quick help remortgage guides: 
Self Employed Remortgage Final Thoughts
The only difference when remortgaging while working for yourself is providing proof of income.
A mortgage broker or advisor can hold your hand through the entire process, from initial searches to dealing with the legal stuff, to ensure the process is as smooth as possible.
Call us today on 01925 906 210 or contact us. One of our advisors can talk through all of your options with you.