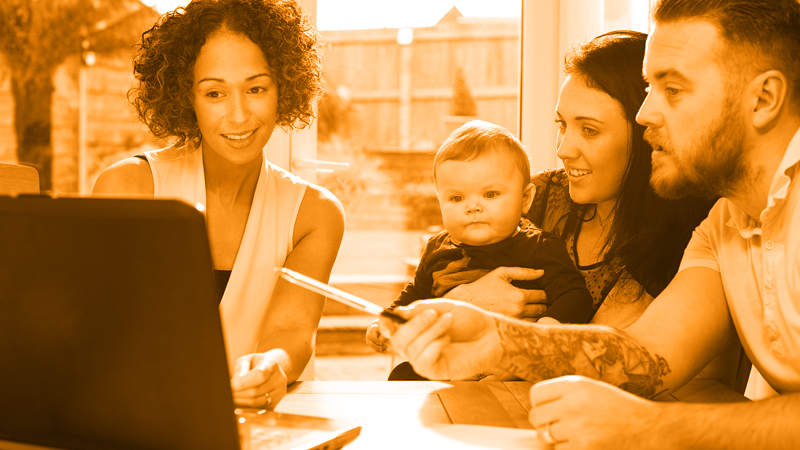 A refurbishment or renovation mortgage, or refurbishment finance, are types of loans that enable renovations or repairs to commence on a property.
Refurbishment loans can be used to finance a property purchase as well as funding the developments.
A refurbishment mortgage is a short-term finance solution that requires a strategy from the onset to notify the lender of how it will be repaid.
There can be the flexibility of the exact timing that the finance will be settled, where certain factors are unknown such as completion times.
Often the main benefit of a refurbishment loan is that funds are released quickly so that works can start as soon as possible.
Renovation Mortgages Explained
Types of Refurbishment Loans
Renovation or refurbishment mortgages or loans are typically categorised by scale, light to heavy, depending on the level of the cost needed to make the renovations.
Light refurbishment finance would be applicable to properties that do not require planning permission or building regulations in order to proceed with the developments, such as:
Installing a new bathroom or kitchen.
General redecoration.
Undertaking electrical rewiring.
Installing heating systems.
Non-structural developments.
Light refurbishment can involve a combination of the above or simply aesthetic changes such as improvements to fixtures and fittings.
Need more help? Check our quick help guides: 
Whereas heavy refurbishment finance would be for larger projects, which are likely to cost more than 15% of the value of the property.
Heavy refurbishment projects will require more formal planning and building regulations requirements, such as:
Structural works.
Demolitions.
Property extensions.
Property Conversions.
Due to the nature of heavy refurbishment projects, the duration of time that the finance will be needed for should be considered, including allowing time for the planning stage.
For this reason, heavy refurbishment loans are often required for a minimum of 18 months, and therefore costs can add up.
For even larger projects, such as developing multiple units such as an apartment block, or building a property in its entirety, development finance or commercial finance options would be considered.
There are also other circumstances where refurbishment mortgages are not eligible as the associated property is not deemed mortgageable.
There are a number of reasons why mortgages are not granted on certain properties, a few of these are listed below:
Property that is uninhabitable for reasons such as it is in a poor condition, the property is derelict or not weatherproof.
There is evidence of Japanese Knotweed or other invasive plants.
The property suffers from damp, rot, subsidence or flooding.
 The property value is under £50,000.
 Leasehold properties with a short lease.
Planning permission is missing for part or all of the building.
The property is not registered with the Land Registry.
Properties that are commercial or partly commercial, such as a residential unit above a shop.
You can always consider the DIY option for smaller projects, like upgrading your heating and cooling  system, but of course, this is not possible for everyone and larger, more complex projects demand experience and time.
Roy from Cold Hot Air says: "Some tasks can be done quite easily using some old fashioned DIY, meaning you can avoid getting a renovation loan in some cases."
"Even seemingly complicated repairs like HVAC systems can be quite simple to repair and in some cases install, but it does require some commitment to research and learn beforehand, which obviously isn't for everyone."
Renovation Mortgages Rates
Mortgage rates and other associated fees will often depend on the property itself and the circumstances of the applicant. Typically, refurbishment mortgage rates start around 5%, and rise for heavy refurbishment projects.
One main factor when considering refurbishment finance is that the values available are usually around 75% of the proposed property value following the completed refurbishments.
Obtaining more than 75% of the post-refurbishment value is often very difficult, following the credit crunch in 2007.
Should more finance be required, other funding options may be required.
Due to the variable factors, including the range of property projects, seeking the advice of a specialist mortgage advisor or broker may be beneficial to find a tailored solution, across a wide range of lenders.
Related guides: 
Alternatives to Refurbishment Mortgages
In some circumstances, refurbishment mortgages are not valid against the type or condition of the property. In these situations, bridging loans can be used to develop a property promptly, to then subsequently apply for a traditional mortgage against the property.
In this situation, often the property in its original condition is not deemed mortgageable, either due to structural issues or did not have kitchen or bathroom facilities at the point of purchase.
Another example where bridging loans are commonplace is at auctions as the finance for the deposit are required upon winning the property, and therefore the refurbishment mortgage process takes too long.
A bridging loan is also a short-term financial product however, it requires the applicant to own another high-value asset to be able to access the equity within it, technically utilising this as a down payment towards other property.
A bridging loan also results in a charge on the other property that the loan is associated with for security. A charge prioritises the order that debts will be handled should the property owner not be able to make the repayments on the loans.
For example, in the case of a first charge loan, if the property was seized from the owner due to non-payment and subsequently sold, a first charge loan would take priority of being repaid from the funds of the sale.
Whereas a second charge is a terminology used to describe that a loan or mortgage is already in place against a property. In this circumstance, permission from the first charge lender is often required before a second charge can be added.
Due to the increase of risk to the lender, interest rates on loans where a second charge would be applicable are higher.
The suitability of a bridging loan would depend on the circumstances of the applicant as certain criteria need to be met including an exit strategy due to the nature of the short term finance option.
Related reading: 
Renovation Mortgage Lenders
Although there will be some high street lenders that offer refurbishment finance options, typically the constraints of their financial products do not cover the nature of various property development projects, and therefore specialist lenders may be required.
An experienced financial broker would be able to propose a range of financial scenarios, customised to the requirements, to be able to advise the best option, saving the applicant both time and money.
Renovation Mortgages Summary – Contact us Today
Our expert mortgage advisors are here to help you find a lender from which you can secure a good deal from. Deals available will be based on your financial situation and so you'll have a much easier time finding a loan that is best for you.
Give us a call on 01925 906 210 to speak to an advisor, or contact us for mortgage advice that's personal to you and takes your credit history into account. That way you'll know where you stand in the mortgage market and we can guide you on your route to securing a suitable loan.
Further reading: