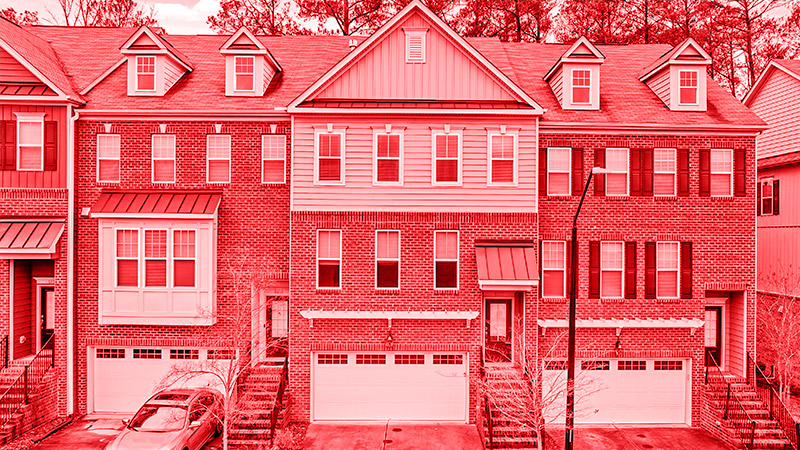 According to statistics released by the UK government in 2019, around 772,000 homeowners in the UK stated that they owned a second home.
In 2009, only 572,000 households reported having a second home in the UK.
This statistic shows that more people are showing an increased interest in owning a second property.
If you already own property in the UK but want to buy a second property to use as a holiday home or another household for your family to use, you're in the market for a second home mortgage.
Second home mortgages are not mortgages you wish to rent out to other residents – the second home mortgage must be for a property you intend to use personally.
The first thing you need to know about UK second home mortgages is that they're a little more challenging to get approved than a first home mortgage.
This makes sense when you consider that paying for two mortgages is considered "high risk."
Stringent checks apply to second home mortgages UK, meaning applicants need to ensure that their finances and documentation are in fantastic order before they even consider applying.
Pros and Cons of a Second Home Mortgage UK
It's best to be 100% certain of what you're getting into before applying for a second home mortgage UK.
Below are some pros and cons to consider:
Pros of Second Home Mortgages
Second home mortgages are more affordable than second charge mortgages and secured loans
How you handle your existing mortgage could promote the success of your application
Successful application means you will have two properties (convenient, comfort, and sound investment)
A second home mortgage is a separate mortgage from your first home mortgage. In the event that you run into trouble with your second mortgage, your first home is not at risk.
Cons of Second Home Mortgages
The checks are stricter for applicants of second home mortgages.
The minimum deposit is usually 15% of the property value.
You will put additional strain on your budget (you could over-indebt yourself).
Indirectly, your current home is at risk as you may need to sell the first property to cover costs if your situation changes and you can't afford to continue paying for both.
Qualifying Criteria to Get Approved for a UK Second Home Mortgage
Mortgage providers have strict criteria in place for applicants of second home mortgages.
In fact, the criteria are stricter than our first home mortgage because there's a risk that two mortgages may overwhelm your budget.
Below is a brief overview of some of the requirements to qualify for a second home mortgage UK.
At least 15% of the total value of the property must be paid as a deposit
You must be of legal age
You must pass an affordability assessment (comparison of your income vs. expenses)
You must earn the minimum monthly income stipulated by the lender (this can fluctuate from one lender to the next)
Keep in mind that interest rates are typically higher on second home mortgages.
Still, you may find that some lenders are negotiable if you discuss your financial situation directly with them.
Is a UK Second Home Mortgage the Same as a Remortgage?
Second home mortgages are often confused with second mortgages or remortgages.
A second home mortgage is neither of these things.
A remortgage is when you switch from one provider to another or get a different interest rate or deal.
Second Home Mortgage UK vs. Buy-to-Let Mortgage – Which One Do You Need?
Many people need clarification on the concept of a second home mortgage in the UK.
A second home mortgage is strictly for a second property that you plan to use personally.
For example, if you wish to purchase a second property and rent it out, you must apply for a buy-to-let mortgage.
Now, what if you start with a second home mortgage but decide later that you want to rent it out to cover costs or make a profit?
In this instance, you will need to be in direct contact with your lender to get permission from them to do so. With this type of transition, there could be additional fees/costs involved.
There are, of course, other scenarios you need to be aware of. For instance, what if you buy a second home mortgage, and somewhere along the way, the property you buy needs to become your primary home, not your secondary one?
In such instances, you have 24 months to inform HM Revenue and Customs of the change.
Don't avoid doing this, as it safeguards you against paying capital gains tax should you wish to sell the property in the future.
Fixed Interest vs. Variable Interest on Second Home Mortgages UK
When applying for a second home mortgage in the UK, you will choose between a fixed-interest mortgage and a variable-interest mortgage.
What's the difference, and which one should you choose?
Fixed Interest Mortgages:
A fixed interest mortgage is a type that comes with interest rates that are locked in, so you will always know precisely what your monthly instalment will be.
Variable Interest Mortgages:
Variable interest mortgages usually seem cheaper, but as interest rates fluctuate, your monthly instalments may go up.
As a result, you may pay far more each month than you initially anticipated.
Fees vs. No Fees:
Another thing to be aware of when applying for second home mortgages is that some present "no fees" offers.
Mortgages with no fees typically come with higher interest rates, which in the end, could come to more than if you acquire a mortgage with fees included.
Also, note that second home mortgages come with an additional 3% stamp duty.
Second Home Mortgages UK Conclusion
Applying for a second home mortgage in the UK follows the same process as applying for a first mortgage except the checks are more stringent and you'll be expected to put down a higher deposit amount.
If you're ready to get the process started, chat to an experienced mortgage broker to ensure your handling the application process efficiently (and correctly).
Call us today on 01925 906 210 or contact us. One of our advisors can talk through all of your options with you.