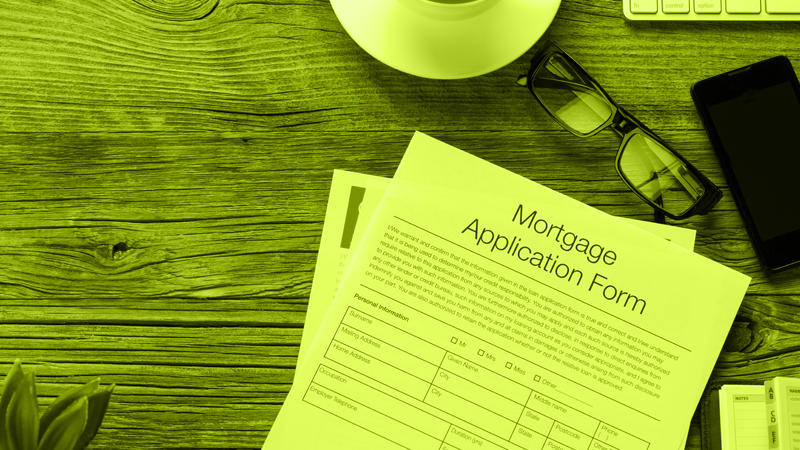 If you're a temporary worker or on a fixed-term contract, you may assume that you aren't eligible for a mortgage. 
In actual fact, even if your income varies due to a temporary contract you can still be accepted for a mortgage.
There are a number of specialists – and in some cases even mainstream lenders that offer mortgages to people on temporary contracts.
If you have been employed in your current line of work for over a year, and haven't had prolonged periods of unemployment, you have a good chance of having your mortgage application approved.
In this guide, we will discuss potential routes to securing a mortgage on a fixed-term contract, which may be applicable to the following scenarios:
Getting a mortgage on a temporary contract.
Mortgages for temporary workers.
Mortgages for fixed-term contracts.
Mortgages for zero-hour contracts.
How Can you Get a Mortgage on a Fixed Term Contract?
It is certainly true that if you are a temporary worker it can be more complicated to get a mortgage than those in permanent positions.
Before any provider will consider you for a mortgage, they will need to see comprehensive evidence that you can make monthly repayments for the duration of your loan.
Therefore, you will need to prove that you will have a regular income, which can be difficult on a temporary or fixed-term contract, as your earnings can fluctuate or even stop between jobs.
This makes you a higher risk lender than those that have a guaranteed regular income. However, here are some temporary contracts that lenders view more positively than others.
Need more help? Check our quick help guides: 
For example, those with in-demand professions, such as doctors and substitute teachers, on 'zero hours' contracts working when needed, are usually offered mortgages, particularly if they can prove they have been in their profession long-term.
On the other hand, if you are a seasonal worker, you are much less likely to be considered for a mortgage as your contact is short term.
It is always worth speaking to an experienced mortgage advisor about your situation as lenders treat all mortgages individually and will take a number of factors into account before making a decision.
A mortgage advisor has access to the whole market and will be able to find you a selection of lenders that consider or specialise in temporary contract mortgages and help you secure a mortgage on a fixed-term contract.
Getting a Mortgage As A Temporary Worker
Whether you are in a probationary period or on a temporary contract, there are a number of lenders out there that will consider you for a mortgage.
Even as a temporary worker, you can still fit the affordability criteria for a mortgage, as long as you have been in your role for a significant amount of time.
Even if your circumstances are different, such as your contract has just started, you still may be eligible, depending on how closely you fit a mortgage provider's lending criteria.
Eligibility Criteria For Fixed Term Contract Mortgages
As a temporary contract does not provide the guaranteed income that lenders prefer, the eligibility criteria for a mortgage may be stricter to offset the extra risk. Here is an overview of the criteria a lender will consider for a temporary contract mortgage:
Time in Your Current Role or Agency
Although the criteria will vary between providers, lenders will have a minimum requirement for the length of time you have been in your current role. Whilst many lenders will require a minimum of 12 months, others may require less, or even have no minimum at all as long as you have been working for the same company in other positions.
For agency workers applying for a mortgage, lenders will usually require you to be employed with the same agency for at least 12 months. However, there may be some specialist lenders that will consider your application if you have been working in the same role with a different agency for 12 months.
Related guides: 
Length of Current Contract
Those with short-term contracts may find it difficult to secure a mortgage from mainstream lenders, as there is a larger risk attached to loans for those without guaranteed long-term employment.
Lenders will want to know the time left required on your current contract before they consider you for a mortgage. This will vary between lenders between 3 and 12 months.
Regular renewals of your contract will encourage lenders, making them more likely to consider you if you have only a few months left on your current contract.
Additionally, written confirmation of a renewal of your contract would encourage lenders to consider you even if there are zero months left in your current position.
Breaks in Employment
Breaks in employment can cause a problem for lenders as they will want to know that you have a reliable and consistent income to cover the monthly mortgage payments.
You may be ineligible with some loan providers if you have had an employment gap in the last 12 months. However, other lenders may have less strict restrictions, as long as you have a sustainable income.
Furthermore, the definition of what constitutes a gap in employment may vary between lenders. Some may consider just a single week to be a break in employment that can affect your mortgage options. Other lenders may accept a gap of 4 weeks between contracts, as long as there is an acceptable explanation.
Whilst a long run of regular employment is more desirable to mortgage providers, it is not impossible to get a mortgage with breaks in your employment history.
Get in touch with a mortgage advisor that has access to the whole market. They will be able to match your circumstances to the eligibility requirements of mortgage providers.
Quick help mortgage guides: 
How Much can Temporary Workers Borrow?
If you have a good employment history, with no gaps and a contract that still has a long term to go, there is a very good chance that you can secure a 95% mortgage and up to 5x your income. However, if there are gaps between your contracts, you may need a larger deposit.
Related reading: 
Improving your Chances of Securing a Mortgage as an Agency or Temporary Worker Mortgage
If you are a temporary worker, there are a number of things you can do to improve your chances of getting a mortgage offer. They include:
Prove Your Income – Provide payslips for the past year, as well as two previous P60 forms or tax returns.
Show Stability – Showing a lender that you have been in the same line of temporary work for over 12 months will greatly boost your chances of being accepted.
Provide Bank Statements – This will show lenders your earnings and outgoings, which can be used to determine if you have the necessary disposable income for mortgage payments.
Improve your Credit Score – You can do this in a number of different ways, such as paying down the balance of any credit cards, make bill payments on time, and don't apply for multiple mortgages without talking to an advisor to avoid multiple enquiries.
Collect as Much a Deposit as Possible – A bigger deposit can really help improve your chances of getting a mortgage as a lender considers this as a lower risk. Generally speaking, the bigger the deposit, the lower the risk.
Mortgage on a Fixed-Term Contract Main Takeaways:
Fixed contract and agency workers can secure a mortgage.
Lenders will look more favourably on temporary workers with no gaps in their employment history and guaranteed work in the future.
Mortgage providers will have tighter eligibility criteria for those in temporary employment.
Speak to a mortgage advisor before going applying for a mortgage to learn more about your options.
Call us today on 01925 906 210 or contact us. One of our advisors can talk through all of your options with you.
Further reading: