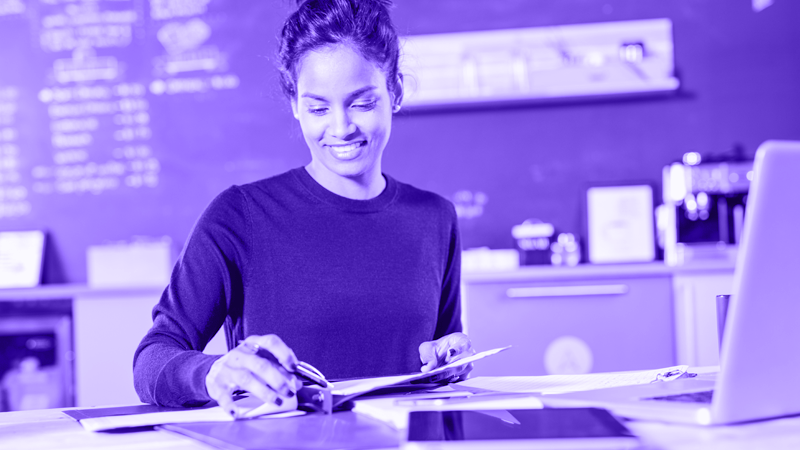 If you own a property outright and want to secure a mortgage, the process is usually straightforward.
The risk to the lender is considered low, so it's typically easier to secure a remortgage on an unencumbered property than it is to secure a mortgage to buy a new property.
Although, even though an unencumbered mortgage is usually very easy to secure, it shouldn't be something you rush into. Similar to a normal mortgage, it's a financial commitment.
If you are certain you want to pursue an unencumbered mortgage, it's a wise idea to look for the best deals (which Mortgageable can help you with).
What is an unencumbered mortgage?
Put simply, unencumbered is a word that is used for a property that is mortgage-free. Any outstanding loans and charges have been cleared on the property.
If you have paid off your mortgage or if you paid cash for your home, then your property is now unencumbered.
There are many reasons why people would want to remortgage on an unencumbered property.
Some may wish to buy another property, others may want to renovate their current home, or make a considerable purchase in the form of a car. Some people even remortgage to consolidate any other outstanding debt they may have.
Unencumbered mortgage lenders
If you own your property outright, then you will likely have some very good deals available to you. Yet, it's important to bear in mind that some lenders will consider it a new mortgage rather than a remortgage.
This doesn't really have much of an impact, but it's still important to familiarise yourself with the process.
In practice, the term 'remortgage' is defined as replacing an existing mortgage with a new one. As your home is mortgage-free, a true 'remortgage' is not actually available. Ultimately, the process is very similar, which is why many lenders refer to it as a remortgage.
Since you have paid off your mortgage in full and now own your property outright many lenders will view you as low risk. As a result, you should face minimal barriers to securing an unencumbered mortgageable and the team at Mortgageable will be more than happy to assist you.
Raising capital from a mortgage free property 
Those who own their property outright are in a much stronger position from a lender's perspective as you have no outstanding debt left to pay on that property.
However, just like with any other mortgage, the reasons for wanting to remortgage and your individual circumstances will determine the likelihood of your acceptance for a mortgage.
Related reading: 
You might wish to consider the following when deciding whether or not you want to remortgage on a property you already own outright:
Why are you applying for the mortgage?
This might be for a number of reasons. Perhaps you wish to purchase a larger home or even consider a buy to let.
Home improvements, holidays, new cars, paying off debt are all popular reasons however, it is worth noting that your reason must make financial sense.
You own your property outright. Do you really want to enter into a new financial commitment? Can you afford the monthly repayments?
These are the types of questions you can expect a lender to ask you when determining your affordability got the new mortgage, so it is worth considering the answers to these questions before you apply.
If you already have a lot of debt then remortgaging an encumbered property might not be the best thing to do however, this will depend on your individual circumstances.
There are other options available if you need to release some capital to pay off other debts. Contact one of our advisors if you are in this position to discuss a debt consolidation mortgage.
With every mortgage comes risk. If you have already paid off your mortgage you own your property outright then you are in a very secure position.
Taking out a new mortgage will increase your risk. Even if you are financially stable, it is worth remembering that if you do not keep up your monthly repayments then you may lose your home due to repossession.
Need more help? Check our quick help guides: 
I own my property outright, can I remortgage?
A mortgage you take out on a property you own is not much different from a normal mortgage. That means lenders will be carrying out a thorough analysis on all the usual criteria including your income, affordability, loan to value (LTV ratio), and take into account any debts.
Other factors can also have an influence including the purpose of the remortgage and your age. There are many different factors that can come into play, but if you would like to find out exactly what you can expect, feel free to contact one of our advisors for a no-obligation chat.
Can I remortgage a property I have inherited?
Difficulties may take the form of family members or estate restrictions and charges that you were otherwise unaware of. There is the matter of transferred ownership that has to be considered.
This can be a lengthy process, but your solicitor will represent you during the process and advise you of what you have to do within the regulations of the law.
Sometimes, when people inherit a property, they want to remortgage to release some capital however this is not always simple due to the fact that most lenders will want you to have owned the property for at least 6 months before submitting your remortgage application.
We have access to many specialist lenders who deal with inherited property remortgages. Contact one of our advisors today to discuss your options.
Can I remortgage for investment?
There are many investors who buy decrepit properties for cash then make the necessary repairs and refurbishments before putting the property on the rental market.
These investors usually buy the property with cash. The reason being, some properties are considered non-mortgageable due to a state of disrepair.
Cash purchases also tend to go through the process much quicker than a mortgage. Through renovation or refurbishment, the investors are increasing the value of the property and can then opt to remortgage if they wish to release funds for their next venture.
If you purchase the property with cash, then it is deemed unencumbered. However, if you want to move into the property yourself,  or if you wish to rent it out to others, then remortgaging may be a better option for you.
You can contact one of our expert advisors for professional advice.
Unencumbered mortgage with bad credit
If you have experienced difficulty in the past obtaining credit due to a poor financial history, then it may be challenging to obtain a mortgage although having adverse credit does limit the number of lenders available to you, there are specialist lenders on the market who can help.
The age of your credit issues will have a major impact on your level of acceptance. For example, if your credit issues occurred more than six years ago and your financial conduct since then has been excellent, then you should be eligible for a competitive deal from the lenders.
The type of issue you faced will also have an impact on your eligibility for acceptance, and or a good deal. For example, if you have a default or late payment recorded on your credit file, whilst this will have a negative impact on your application, it is less severe than a notice of bankruptcy on your record.
Our advisers are available to help you with any questions you may have about your credit score. Contact us to find out how to maximise your chances of obtaining an encumbered mortgage even with adverse credit.
How can I better my chance of qualifying for an unencumbered mortgage?
If you apply for a mortgage on an unencumbered property, lenders will carry out the same assessments and checks as they would if you were applying for any other mortgage. Factors such as income, affordability, other debts, and loan to value will all be assessed.
Lenders will also consider the reasons behind your application at this point. If, for example, you are remortgaging for a buy to let, then lenders will also consider this in their evaluation.
The list of factors that may have an impact on the deals you will be eligible for is ongoing, however, some of the most common are, employment status, age, credit rating, and other debts.
Related guides: 
Give us a call on 01925 906 210 to speak to an advisor, or contact us for mortgage advice that's personal to you and takes your credit history into account. That way you'll know where you stand in the mortgage market and we can guide you on your route to securing a suitable mortgage.