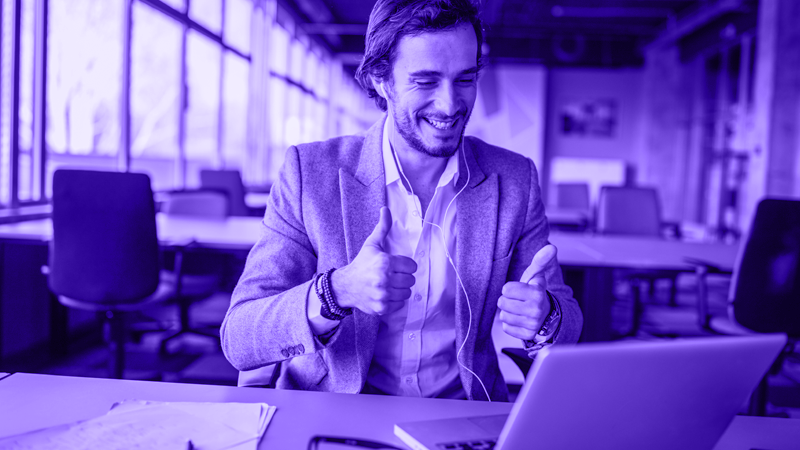 If you are are considered a professional, the mortgages available to you may include exclusive deals and rates you can get if you're in particular lines of work.
Such professions can range from medical and critical workers to legal practitioners and business executives.
In this guide, you'll learn what a professional mortgage is, professions considered, the benefits and how to find lenders specialising in mortgages for professionals.
What is a professional mortgage? 
Mortgages for professionals aren't necessarily types of products. Mortgages for professionals refer to borrowers classed as professionals applying for mortgages and lenders offering them bespoke deals or exclusive rates.
It involves special treatment when a professional applies for the same mortgage product as everyone else.
Professionals can get such special treatment because they're considered lower-risk borrowers, making lenders more lenient or flexible with their deposit requirements or eligibility criteria.
As a professional, you can get different rates among different lenders because not all lenders view professionals favourably.
To ensure you get an appropriate lender, you may have to speak to a mortgage broker experienced in arranging mortgages for professionals.
Need more help? Check our quick help guides: 
Which professions are considered? 
Professions considered by mortgages lenders to be lower risk include the following:
Key workers:
Teachers
Police
Civil servants
Military
Firefighters
Medical professionals:
Nurses
Doctors
Optometrists
Pharmacists
Vets
Dentists
Other professionals:
Architects
Accountants
Barristers
Solicitors
Surveyors
High earners: 
Business executives
Investment bankers
Individuals with a high net worth or asset-rich may also qualify
Mortgage lenders will offer borrowers in such categories better deals. Their predictable career progressions, qualifications, and reliable income statistically make them a much safer bet than other borrowers.
Lenders are more willing to advance the mortgage at better terms to attract more of these borrowers.
You can even get an exclusive product range from some lenders for high earners and professionals, while others provide an enhanced discretion level or discounts.
Related guides: 
Advantages of a professional mortgage
Benefits of borrowing through mortgage lenders who specialise in professionals include:
Lower Fees and Superior Rates
Borrowers in qualifying professions can get fee discounts and favourable interest rates from some mortgage lenders.
Lenient Deposit Requirements
Lenders often ask for higher deposits when risk is present. Working in any safe profession will help offset any risk, and your chances of getting a low deposit mortgage will be higher as a professional.
Higher Multiples in Income
While average mortgage customers can only borrow from 4.5 to 5 times their salary, the salary or income of higher earners and professionals can be stretched 5.5 or even six times by some lenders.
Mortgage lenders usually allow borrowers to overpay on their mortgages by 10% annually without any penalties. However, they're more flexible for those in certain professions, and the limit may go as high as 20%.
With the right circumstances, some mortgage lenders will not impose an overpayment capo at all.
Professional borrowers have higher chances of coming across investments and making more enormous expenditures when opportunities arise. In addition to overpayment flexibilities, some lenders will also offer facilities for borrowing up to particular defined limits at any time.
The mortgage lender can allow you to borrow the total capital payments you've already made. Others will let you borrow additional funds without an entire application process, and others can provide instant cash withdrawals straight into your bank account up to a predefined limit.
Mortgage Repayment Breaks
Professionals are more likely to get approved for mortgage repayment breaks or holidays by lenders than non-professionals in the same circumstances. Generally, borrowers in high-earning professions are less likely to run into difficulties with their mortgages after they've postponed a few payments.
To prove your income as a self-employed borrower, lenders may require you to provide two to three years of your account's history. In contrast, professionals are more likely to get approved for mortgages with only a 12-month trading history, which can be helpful for those who haven't been in their current roles for long.
Lenders who specialise in offering mortgages to professionals provide personalised services which translate to VIP treatments and smoother mortgage setups.
Related guides: 
Mortgage lenders that favour professionals 
You can find exclusive deals for professionals among various high street banks. Some may offer discounts that include additional borrowing and offset facilities, among other perks. Others may allow you to borrow up to 5.5 times your salary.
Private mortgage lenders, challenger banks, and specialist lenders offer special deals for high earners and professionals. Such lenders don't always advertise themselves, and you m unlikely to find them while searching on Google.
This is where mortgage brokers specialising in arranging finance for professionals come in. They can provide you with access to all lenders in the market, and the right advisor knows the exact lender who is suitable to your employment type and income. It ensures you get an appropriate lender the first time, which helps you avoid wasting time and gives you peace of mind.
How to Find Lenders Specialising in Mortgages for Professionals
Some brokers specialise in matching professional borrowers with lenders who cater to professionals. They understand the mortgage requirements for those in such lines of work and know the exact lenders to approach for the best deal and rates.
Therefore, if you're looking for exclusive mortgage deals for high earners and professionals, the best place to start is with mortgage brokers experienced in arranging them. They have access to lenders who offer such arrangements, and they'll negotiate the best terms and rates on your behalf.
They'll also help with your mortgage application while providing you with bespoke advice you can't find anywhere else.
Frequently Asked Questions
Can You Apply as a Newly Qualified Professional?
Yes. Some mortgages offer newly qualified professionals up to 5.5 times their salary. Such borrowing can allow you to borrow up to 95% of the property price provided you qualify and have a minimum salary.
Such competitive offers can benefit new professionals who are first-time buyers and have a small deposit at hand. And although the name only mentions newly qualified professionals, the deals remain open to those who've qualified for longer, even up to five years.
Therefore, some applicants can get an advantage since they've had time to see increases in their salary, which can boost how much they can borrow.
Are there any mortgage schemes for professionals?
Yes, there are schemes available. For military and ex-military people, there is Forces Help to Buy. The First Homes scheme is also availble for NHS staff – you can read more about this initiative on the government's website.
Finding the Best Rate
Remember, all loans, including mortgages for professionals, are subject to affordability assessments, and not all favoured professionals are guaranteed to qualify.
It's vital to work out exactly how much you can comfortably afford before looking for a mortgage. You can use tools like mortgage calculators to get a ballpark of what your repayments may be at different rates. They're usually free to use when you visit broker and lender websites and will not affect your credit score.
Also, consider the mortgage rates and look at a range of mortgage lenders to see if you can get a better deal based on your financial and personal circumstances.
Mortgages For Professionals Final Thoughts
As mentioned before, a whole market mortgage broker is your best bet for finding the best lenders and mortgages for professionals. They'll also support you in the application process and in making realistic financial plans for your mortgage.
Call us today on 01925 906 210 or contact us. One of our advisors can talk through all of your options with you.
Further reading: