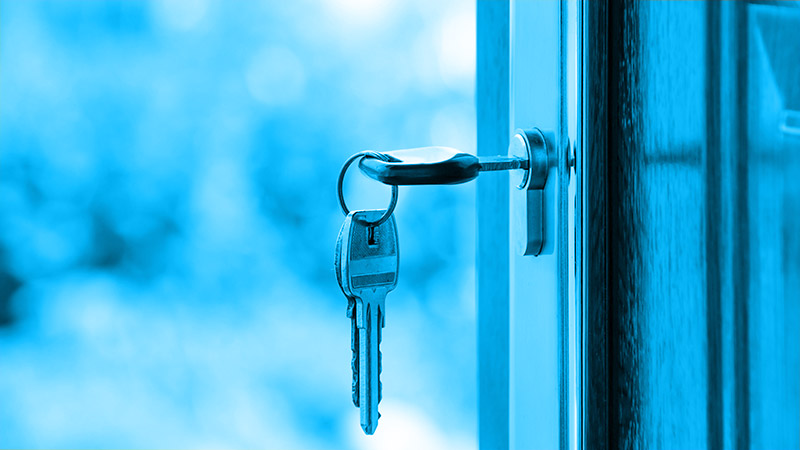 Most people reach a stage when they're ready to put down proverbial roots and buy themselves a home.
The process of buying a house in the UK can seem challenging if you've never done it before.
Every decision you make during the process could have good or bad financial consequences, so it's essential to understand the buying process to eliminate possible surprises or confusion.
According to the Office for National Statistics, the interest rates on property in the UK have been steadily increasing since 2022 and will likely make borrowing expensive for many Britons.
Many Brits are jumping on board, trying to invest in the home of their dreams or investment property before another hike.
Part of protecting yourself is being informed and knowing just what to do when the time to buy is right for you.
Steps to Buying a New Home
To help you get the most out of the buying process, we've compiled a checklist of the steps involved and what to expect at each stage.
Let's jump right in!
Step 1: Decide if It's the Right Time for You to Buy
If you decide to buy a house because you're at "that" age, and it seems the next logical step, stop and think it through.
Not everyone is in the same financial position, so it's better to calculate if now is the right time for you.
Most mortgages require a 10% deposit unless you're on the government's mortgage guarantee scheme, which requires just a 5% deposit.
There are other fees to consider, such as establishment fees, monthly service charges and valuation fees.
Step 2: Decide What to Do with Your Existing Home
If you're already a homeowner, you need to decide when it's best to sell your current home if you plan to.
For some, it's best to sell the home before getting into a new mortgage, as the cash you make can pay off existing debt and help you jump on a property as soon as one catches your eye.
Buying and selling homes is a lengthy process, so it's best to know your plan of action before you start.
There are certain benefits of selling your property before buying.
For instance, you'll be in a stronger buying position; you'll have better control over the sale of your house as you won't be rushed to accept an offer.
You'll also find you have more negotiating power and know precisely how much you can afford to spend on a new home.
Step 3: Know How Much You Can Spend
How much you can spend will often be determined by selling a previous property or how much cash you can get together for the deposit.
When trying to figure out how much you can spend, there are a few determining factors to consider as follows:
Your income
Your credit score (low credit scores can limit amounts lenders will offer)
Total projected costs of moving and renovating (if required)
General living costs and how that impacts your cash flow
Existing collateral to offer the mortgage company
There are also several online mortgage calculators available to help you determine an affordable amount to spend.
Step 4: Arrange Financing to Buy a New Home
Financing is one of the most important parts of the process. Without it, no property purchase would be possible.
The bigger your deposit, the better your chance of getting financing. Many people borrow money from family and friends to get their deposit together.
You'll need to investigate the various mortgages available on the market and decide which one is best for you.
Here are some to investigate:
Repayment or interest-only mortgages
Fixed rate mortgages
Tracker mortgage
Variable rate mortgage
Discounted mortgage
Offset mortgages
First-time buyer mortgages
Guarantor mortgages
Green mortgages
Consulting with a mortgage broker can help you better understand the various mortgage options and make the right choice for you.
Apply for the mortgage you'd like and wait for feedback from the lender.
Getting a mortgage in principle before you find the property you want will give you a good idea of what the lender will potentially approve you for.
Step 5: Determine What Area You'd Like to Live In
Researching the different areas you can live in is vitally important. If you make the wrong decision, you'll likely become unhappy but be tied into a mortgage.
If you're unfamiliar with certain areas but want to buy property there, go online and do your research. Visit the area and spend some time there to see if you like it.
Connecting with locals on their thoughts and feelings on the area is also a good way to determine how you'd feel living there.
Of course, if you plan to live in the same area as you currently do, you may already know all you need.
Making a rash decision on a property because it seems perfect without investigating the area thoroughly could be a poor financial decision.
Step 6: Make a Property Choice
Choosing the right property to buy will take more investigative work. At first, you might encounter a property that catches your eye online or at the property agent's office.
Make an appointment to see the property, and don't rush your visit.
Draw up a list of things to check and questions to ask before attending the meeting.
Being prepared will ensure you can do a more thorough investigation of the property.
You'll want to know how long the property has been on the market and why the owners are selling.
You should also make reasonable enquiries about whether the price has recently changed, what the lowest amount the owner will accept and if there are any other offers, to mention just a few things.
It's important to visit as many properties as you can so that you can make decent comparisons. It's time to choose once you've found a property that checks all the boxes.
Step 7: Make an Offer
The offer you make can seal the deal or end it swiftly.
Of course, you don't want to overpay, and while negotiating is expected, being too cheeky with your offer may see you losing out. It's important to determine a realistic figure and put in an offer.
If the agent says that the owner rejects the offer, chat with them about possible further negotiation.
In some instances, the estate agent will ask you to pay a small holding deposit to see if you're serious.
This is usually anything up to £1000 and will be paid back to you if the sale falls through. There's no way to absolutely guarantee that the owner will accept your offer.
Step 8: Set Your Finance in Place
Now that you're negotiating a price, you can contact your mortgage broker and ask them to action the contract.
This is assuming you have a mortgage in principle. If you don't, you'll have to work quickly to sort your finances out as quickly as possible.
You may lose out on the deal if you run into hiccups with finance. You can only exchange contracts with the seller when your mortgage broker offers official financing.
Step 9: Employ a Conveyancer to Handle the Legalities
Once you've made an offer on a property and the financing has been tentatively approved, you'll need to get a solicitor or a conveyancer to handle the legal transfer of ownership of the property.
Some mortgage companies will allow you to choose your own conveyancer, while others have a panel of approved conveyancers that you can choose from.
While the property agent may recommend a conveyancer, you shouldn't blindly go with it.
A professional conveyancer will handle searches with the local authority and the Environment Agency.
This is to confirm that the property doesn't suffer any major problems.
Step 10: Order a Property Survey
Most mortgage lenders will require a mortgage valuation which is a quick overview of the property to determine if it's in a good enough state to finance.
This is not an in-depth survey, and it's recommended that you get a surveyor to evaluate the property's condition so that you're aware of any possible problems before you purchase and move in.
A survey is always highly recommended.
Related quick help remortgage guides: 
Step 11: Pay Your Deposit
Before you can finalise the deal, you'll need to hand over your deposit.
Most mortgage lenders require 10% deposit unless you're on a government scheme that will reduce the deposit amount. The deposit is handed over to your conveyancer or solicitor.
Step 12: Go Ahead and Exchange Contracts
Once you have received the report from the surveyor and know whether major repairs need to be made, you can exchange contracts.
At the time of exchanging contracts, you must acquire a completion date from the seller – this is usually one month.
The moment you exchange contracts, your agreement to purchase the property becomes legally binding.
If you have a sudden change of mind, you can expect to be penalised – with the penalty usually being the full deposit.
Exchanging contracts only happens once the solicitor is happy with the searches, a formal mortgage offer is made, and the deposit has been made available.
It's recommended that you take out buildings insurance from the day of the exchange as this is the moment you'll become responsible for the property.
Step 13: Finalise the Arrangements
At this stage, you need to wrap up the smaller arrangements of the sale. For instance, if you're buying appliances from the seller, you'll need to negotiate that now.
Now, you'll also need to start planning to have your telephone service, gas, water, and electricity set up.
Your solicitor or conveyancer will also be finalising everything with your mortgage provider at this point.
Step 14: The Sale is Completed
When the mortgage company pays the owner and you take ownership of it, the sale is completed.
At this stage, the deeds of the property are also transferred.
Step 15: Take Official Residence of Your Home
By the time the sale is completed, the seller has to vacate the premises.
You can collect keys and are free to carry out renovations or simply move in. The home is now officially yours!
Step 16: Finalise With Your Solicitor
You must ensure that your solicitor or conveyancer is paid up at the end of the process.
You'll receive a statement detailing all the costs involved, including the stamp duties you must pay.
When the stamp duty is paid, the change of ownership is typically advised with the land registry.
Steps to Buying a House UK Conclusion
Having an understanding of these 16 steps puts you in a better position to navigate the process of buying a house in the UK.
Of course, if you need any assistance along the way, a mortgage broker's services should be employed.
Call us today on 03330 906 030 or contact us to speak to one of our friendly advisors.