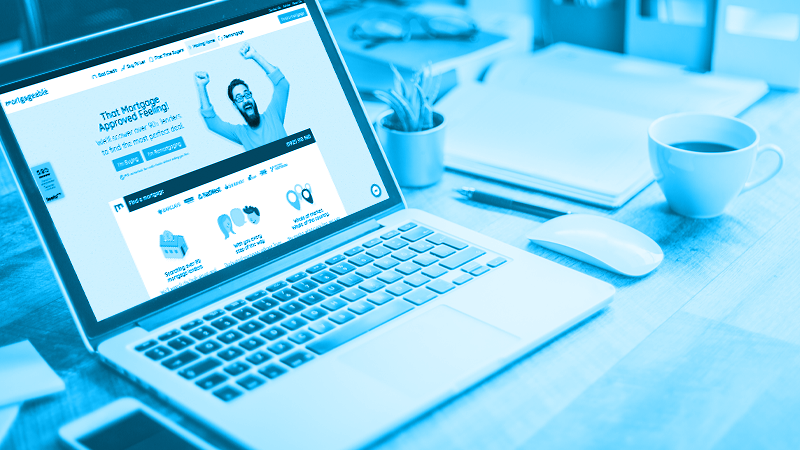 Skilled foreign workers that have settled in the UK with a relevant visa, may assume that they cannot purchase property here, however, this is not usually the case.
Foreign workers may wish to purchase property within the UK for a short-term purpose such as to live in while they remain within the UK, or for longer-term investment purposes.
Lenders are usually prepared to offer mortgages to skilled foreign workers that meet the borrowing criteria however there are additional risks involved due to the uncertainty, such as whether a foreign national will remain within the UK for the full mortgage term.
The main difference for a foreign national mortgage compared with a standard mortgage is the application criteria, which will be discussed later in this guide.
However, if approved, the mortgage is like any other standard mortgage such as the choice between fixed and variable interest rates and the process will follow the standard application process.
There will be the usual fees to pay including:
Mortgage arrangement fees.
Property valuation fees.
Legal fees.
What is a Foreign National Mortgage?
If you're not a UK citizen, it's still possible to secure a mortgage on UK property. A foreign national mortgage is available to applicants that meet the following requirements:
You're a non-UK resident or don't have permanent residency in the UK.
Born outside of the EU but have indefinite leave to remain or permanent residency.
Factors that impact a Foreign National Mortgage application
When assessing your application for a foreign national mortgage, lenders will take into account the following factors when determining your suitability:
Remaining time on your visa to stay in the UK.
The type of visa you hold.
How long you have been in the UK.
Need more help? Check our quick help guides: 
How to get a Foreign National Mortgage in the UK 
If you are just considering applying for a mortgage as a foreign national living in the UK, the first important steps to take, which will make your application much more attractive for lenders include:
Open a UK bank account.
Secure a permanent job in the UK.
If these steps are not possible, certain lenders may accept mortgages paid from an overseas income, so it's not the end of the road.
We also have foreign national mortgage brokers who can help you locate the lenders and best products for your specific circumstances, contact us today for a free, no-obligation chat.
Visa classes and how it affects lending
When applying for a foreign national mortgage, the type of visa you hold is an important consideration for lenders.
Here are the three main types of visas and what they may mean for your mortgage application:
Family Visa
These visas are for individuals married and living with their UK spouse, as well as children and parents.
This visa enables you to work and stay indefinitely, there's also the option of making a joint application with your spouse, which can improve your application success rate.
Tier 1 or Tier 2 Work visas (now called Skilled worker visas)
The chance of securing a mortgage on either of the visa types will depend on the amount of time remaining on your visa. Most lenders will request that foreign nationals have at least 12-24 months remaining on their visa.
Read all about Skilled Worker Visa Mortgages.
EU Nationals
Skilled foreign workers with an EU passport are currently deemed by lenders as UK national and therefore will usually be able to apply for a standard mortgage in the normal way, as long as they have been living within the UK for at least 6 months.
The usual affordability and credit checks will be required during the application process, so as long as the EU passport holder meets these requirements, there should not be a reason why high street lenders would not consider lending with competitive rates and terms.
This may however change depending on the outcome of Brexit.
Related guides: 
Which Visa is Required to Obtain a UK Mortgage?
Skilled foreign visa holders with either a Tier 1 or Tier 2 category visa can usually be accepted for mortgages within the UK depending on the usual affordability and credit checks required.
However, a Tier 5 foreign national would be considered a temporary worker and therefore would usually not be offered a mortgage.
A spousal visa is granted to those married to UK nationals and are usually treated in the same way as Tier 1 or Tier 2 visa holders.
In addition to the usual checking process, lenders considering a mortgage application from a Tier 1 or Tier 2 visa holder will also be interested in two other factors:
How long the applicant has lived in the UK.
The duration of time left on the visa.
Typically, lenders will require a skilled foreign worker to have been a UK resident for two- or three year's dependant on their criteria.
This time frame is set so that an applicant would have a chance to build up a credit file within the UK including employment and credit history. Also, lenders will expect foreign applicants to have a permanent job within the UK as well as a UK bank account.
Lenders commonly ask for applicants to have a minimum of 6 months remaining on their Tier 2 visa, although they will usually take into consideration the circumstances of whether the visa is likely to be renewed due to continuous employment within the UK.
Should an applicant have less time left on their visa, a larger deposit down payment can be advantageous to the application.
Other elements can help the application process, such as if the reason for the relocation to the UK is through work with the same multinational employer, the income could be traced for a longer duration, reassuring the lender.
As Kenneth Clarke, from Sidepost.com.au states "it's important to provide full documentation when moving abroad, including your tax returns and annual profit and loss statements."
Related reading: 
Foreign Nationals with a Poor Credit Score
Should a mortgage applicant have a very minimal credit record history within the UK, or a bad credit score, it may be more challenging to secure a mortgage however often not impossible. In such a scenario, the interest rate offered, and other terms applied are likely to be less desirable or competitive due to the risks involved for the lender.
A credit record history can be built up over time, and therefore the duration that a foreign worker has been residing within the UK is a key factor.
The credit scoring system not only reviews the affordability of an individual but also the records of regular payments on consumer credit agreements on everyday expenses such as mobiles or utility bills.
Should a negative mark be applied to a credit record such as a County Court Judgment, a default of a loan or an IVA, there can be increased difficulties in obtaining a mortgage.
In such situations when a foreign national has a poor credit score for a variety of reasons, it would be very worthwhile to seek independent financial advice to explore all of the options available to secure a mortgage and obtain the most competitive rates.
Foreign Nationals who are self-employed
Self-employment adds complexity to any mortgage application, even to UK residents and therefore if an applicant is a foreign national also, it would be worth seeking independent financial advice to explore the options available.
Other Considerations
Foreign nationals may wish to consider the following when seeking to purchase a property within the UK:
The location of property purchased for investment would be key. For example, lenders may favour investment purchases on properties within cities compared to dwellings in towns for example, without great transport links or universities campuses.
Should the foreign nationals are utilising funds from abroad for a deposit, additional checks may take place and therefore this could cause delays to the mortgage completion process. The source of funds must be traceable to enable the mortgage application to be approved.
Related guides: 
Foreign National Mortgages Summary
Certain categories of foreign nationals can obtain a mortgage within the UK as long as they meet both the general borrowing criteria as well as any specific criteria relating to foreign nationals as set by the individual lenders.
Depending on the personal circumstances and credit history of the mortgage application, independent financial advice may be required to seek out specialist lenders and compare the interest rates and terms on offer.
Call us today on 01925 906 210 or contact us. One of our advisors can talk through all of your options with you.
Further reading: