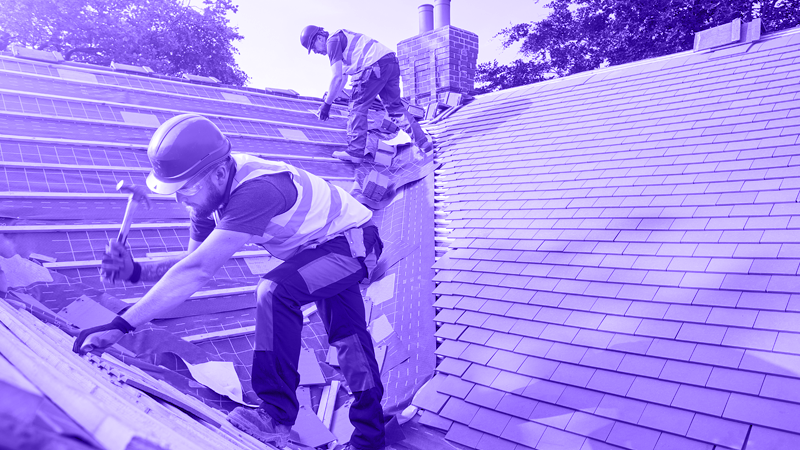 More and more people are deciding to build their own homes, both to save money and to create a unique living space that is perfectly tailored to them.
Before you get swept up in the planning of your perfect kitchen or dream bathroom, you need to know how your self-build will be financed.
Whether you will be doing most of the work yourself or will be putting the project in the hands of a surveyor and architect, etc., you need to be aware that you won't be able to get a standard residential mortgage.
What are Self-build Mortgages?
To finance the build of your own property you may need a specialist loan, known as a self-build mortgage.
This niche loan is designed to help those building their own homes, by releasing funds in stages, as opposed to one lump sum once the property is completed.
This article will take you through everything you need to know about the self-build mortgage, so you can be fully aware of any issues that may affect you.
Need more help? Check our quick help guides: 
What are the Funding Stages of a Self-Build Mortgage?
Whilst it may vary between project and from lender to lender, there are usually five stages during the entire process where funding will be released. They are as follows:
The purchase of a suitable plot of land.
The completion of the foundations and footings.
Completion of the walls up to roof level (eaves height).
Weatherproof and watertight roof completed.
The completion of the interior to habitable condition and the final fixes.
By releasing funding for the self-build in stages, planning for the costs of each stage can be done in the knowledge of knowing how much money will come through, and when. The money can then be paid to the necessary contractors, architects, etc. in a timely manner as the work is ongoing.
Types of Self-build Mortgages
There are two types of self-build mortgages, which primarily differ on when the money is released at each stage in the building process:
Arrears Self-build Mortgage
With an arrears self-build mortgage, the funds are released when each stage of the process is completed and a valuer has assessed the construction. This type of mortgage is suited to those who have a lump sum of their own money to invest into the build.
To be eligible for this type of self-build mortgage, loan providers will usually expect you to be able to pay for the first 20% of the project yourself.
Advance Self-build Mortgage
With an advance self-build mortgage, the funds are released at the beginning of each stage of construction. This option is better for those who don't have a significant amount of their own cash to get the building project off the ground. The money will be in your bank in advance and therefore available to pay for labour and materials when it is needed.
Related guides: 
Advantages and Disadvantages of Self-build Mortgages
There are a number of advantages and disadvantages to a self-build mortgage, which should be carefully considered before deciding whether to go ahead with your application.
Some of the advantages that come with a self-build mortgage include:
You get to create your dream home, from the foundations to the finishing touches. Everything can be tailored to your own specifications and decorated to your own personal taste.
Usually, it works out significantly cheaper to build your own home than it is to buy the equivalent property that has already been built.
You can save thousands of pounds in Stamp Duty as you only pay if the price of your plot of land exceeds the threshold for stamp duty (not including building costs).
You could make a large profit if you sell your self-build and they tend to be worth significantly more than they cost to construct.
As with any type of mortgage, self-build mortgages come with a number of disadvantages that should be weighed up with the potential advantages. They include:
The interest rates tend to be higher than those for standard residential mortgages and you are likely to need a larger deposit too.
There is a lot more paperwork that needs to be handled than with standard mortgage – not only will you need all the usual paperwork, but you will need the likes of building plans, cost projections, etc.
There is a lot of planning involved and you will need to keep close track of your finances throughout the process otherwise you spending may exceed the funding from your self-build mortgage.
The potential cost of alternative accommodation, whilst your new property is being constructed.
There is always the possibility of unforeseen extra costs and there could be time delays.
How Much Can I Borrow?
The amount of money you are eligible to borrow will inevitably vary from lender to lender, being based on their own affordability and eligibility criteria and your personal & financial information.
The majority of mortgage providers will loan you up to 4x your annual income, some will go up to 5x income, and even a few may go up to 6x your income in certain circumstances. Some lenders will also take into account the likes of bonuses, overtime, and commission, etc.
A self-build mortgage provider will complete an affordability assessment by looking at your income and current financial commitments and determining the amount of free income you have for mortgage repayments.
How Much Deposit Do I Need?
As self-build mortgages fall under the category of a niche loan, lenders may require a large deposit to offset the risk that comes with borrowing for a property that is not completed.
Whilst the amount of deposit will vary from lender to lender, generally speaking, the amount you will be eligible to borrow is between 60% to 80%  Loan to Value (LTV).
If you have no deposit at all, you would find it difficult to even be approved for a standard residential mortgage, never mind a self-build mortgage. However, there may be a lender out there that will offer a 100% LTV self-build mortgage, but they are highly likely to require some other form of security to act as a deposit.
This other form of security can be the land you are planning to build on if you already own it. There are some lenders that will allow you to use a percentage of the land's value as a deposit, but the percentage required as collateral will vary from lender to lender.
Whatever deposit you have, get in touch with a mortgage advisor that has access to the whole market to discuss your situation further and find the best self-build mortgage deals for you.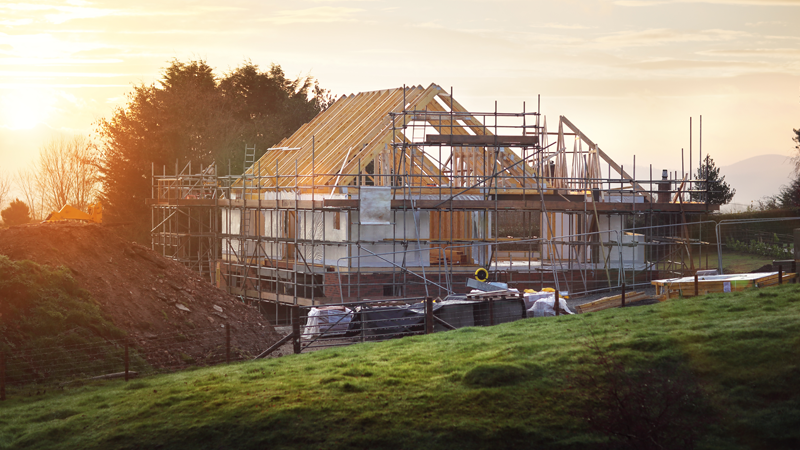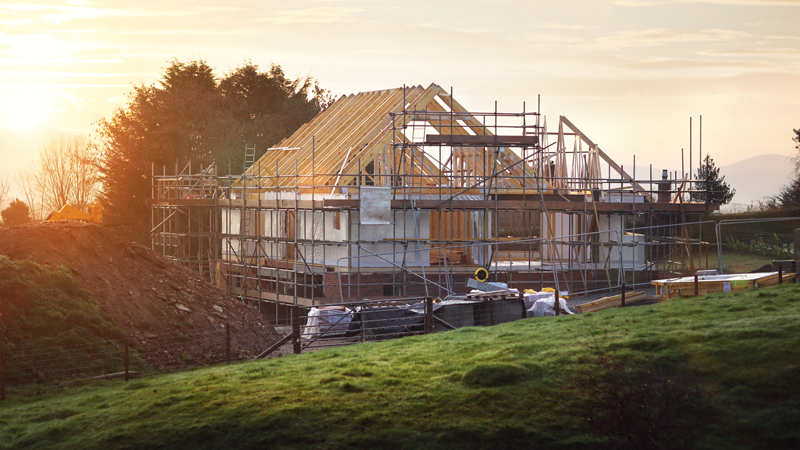 What Documentation do I Need for a Self-build Mortgage
For a self-build mortgage, you will need all the usual documentation that you need for a standard residential mortgage, such as identification, proof of income, bank statements, etc. Additional documents you may require include:
A copy of planning permission.
Copy of the estimate of the total cost of the project.
Copy of the building regulations approval.
Construction drawings and specifications.
Site insurance and structural warranty.
If required, your architect's professional indemnity cover.
Self –Build Mortgage Interest Rates
The rates of interest for a self-build mortgages, tend to be higher than the standard residential mortgage. The amount of time you are locked into a deal will also vary between providers.
Once your new build has been certified as habitable by an RICS qualified surveyor and has been issued a Building Control Completion Certificate.
Related reading: 
Can I get a Self-build Mortgage with Bad Credit?
Bad credit or no credit history can certainly be an issue with some providers of self-build mortgages. The amount a mortgage provider will be willing to loan you will very much depend on the type of bad credit, whether it has been resolved, and how long ago it was registered on your file.
The less severe the credit issue and the longer ago it was registered the better. Furthermore, if a lender does accept you for a mortgage with bad credit or no credit history, you are likely to require a larger deposit and may have to pay a higher interest rate.
There are lenders that specialise in mortgages for individuals and businesses with bad credit. A mortgage advisor with access to the whole market will be able to determine which lenders will consider your eligibility and hopefully find you a good deal.
Contact us today to see how we can help you secure a self-build mortgage. Alternatively, you can call on 01925 906 210 to speak to an advisor.