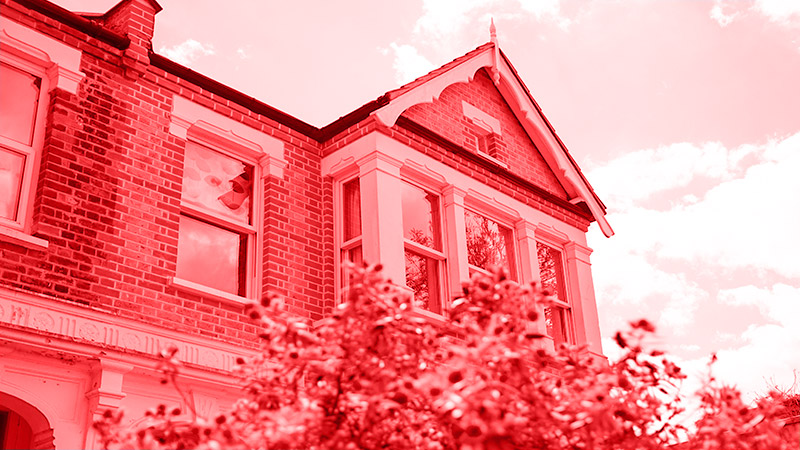 Borrowers often think their options are limited as they consider buying a home when single or on one salary, but that isn't necessarily the case.
You'll not be treated any differently by lenders when applying for a mortgage as a single person.
It's very common for first-time buyers to purchase their first property alone. Here's everything you need to know about single-person mortgages.
Can you get a mortgage when single/on your own?
Yes! Single-person mortgages are pretty standard, and the application process can be more straightforward than joint application mortgages because only a single person is assessed.
The only limit is financial because it means you'll be applying with only one income. It may mean that you'll have a lower deposit or have to wait a little longer to buy than couples with joint incomes who can save for a deposit quicker.
Even if lenders have rejected you before, working with a mortgage advisor or broker can help you get a single-person mortgage with other lenders.
While you may need to work harder to get the necessary finances in place, you can put yourself in the best possible position to qualify through careful planning.
Need more help? Check our quick help guides: 
How much can you borrow as a single person?
Your income will determine the maximum amount you can borrow in a single-person mortgage. Many lenders place the limit they can advance at 4.5 times your income.
Under the right circumstances, some can stretch the amount to x5 or x6 times your income this depends on other factors and could be lower.
Different factors can impact a lender's willingness to advance the loan on high-income multiples. The primary consideration among many lenders is affordability based on your income and outgoings and other financial commitments i.e. loans, credit cards that will remain.
An important thing to remember is that different lenders will consider you differently. Some may see you more favourably than others, so it's essential to shop around for the best possible deal.
What size deposit does a single person need?
Many individual borrowers assume a larger than average deposit is needed when applying for mortgages by themselves, but this isn't true.
Single-person mortgage applications can be stronger than joint applications, and you can even qualify for a 5% deposit. Generally, you can get a mortgage worth up to 95% of the property value in the UK.
It's wise to save up as much deposit as possible because you have more and better options among lenders with a higher deposit. Lenders will consider you lower risk when you have a higher deposit, and the deal generally gets better every time you move up 5% in deposit size.
The higher the amount you can put down, the lower the interest and mortgage loan amount you'll have to repay. As you save up for a single-person mortgage, aim for 5%, 10%, 15%, and 20% milestones.
Right to buy scheme as a single person
If you live in a council property and qualify for the right to buy scheme, the mortgage and property ownership will need to be in the names of the person or persons on the right to buy documents.
Therefore, if you are the only person on the paperwork, you will be the only one eligible to apply for the mortgage via most lenders. This means the lender will make the usual assessments based on you alone, including your income and affordability.
Right to buy as a joint mortgage
There are circumstances when a single person applying for a mortgage via the right to buy scheme will be ineligible for the mortgage on their own but their names will be the only one on the right to buy paperwork.
In this situation, it may be possible to add another individual onto the mortgage in a similar way to a joint mortgage sole proprietor setup.
When to consider a joint mortgages in a sole name
There are times when you may want to consider having a joint mortgage in a joint borrower, sole proprietor (JBSP) agreement. One common situation is when you want to help a family member out with their mortgage payments.
A JBSP enables second parties to help others purchase a home by joining the mortgage without being featured in the title deed. It's often a good option for first-time buyers, and it can protect your assets and provide valuable tax benefits.
Related guides: 
A solo mortgage for bad credit
You may also want to consider a single-person mortgage when your partner has a bad credit history. If two people will occupy the property, but one has bad credit that can appear on the application, a solo mortgage is a suitable option with some lenders.
Many specialist lenders can still consider your application and approve the mortgage even if you have a bad credit score. Whether late payments, bankruptcy, or debt management caused your adverse scores, some lenders are more than ready to help you.
They'll assess how recent or severe your credit issues are and concentrate on your affordability and how you handle your finances now. High street lenders will not consider you if you have bad credit, so it's better to work with mortgage advisors or brokers who have access to specialized lenders.
Getting A Right To Buy Single Person Mortgage
If you meet the qualification for a Right To Buy Scheme and are looking to purchase your council house, then the ownership and mortgage of the property will need to be in the name of the person on the Right to Buy paperwork.
Frequently Asked Questions
Single Person Mortgages For The Self-Employed
You can still qualify for a single-person mortgage when you're self-employed. They'll consider your income & outgoings, employment, and accounts when assessing your mortgage application.
Depending on the lender you choose, you may be required to provide account statements for the last one, two, or three years for a Ltd Company and/or tax calculations. This is where working with a broker or advisor comes in handy as they know which lenders will accept shorter account periods.
These are some of the major factors they will take into account:
Income figures – lenders will want to see your turnover, profits and drawing of any salary or dividends. Most will then average your income over the previous three years.
Your accounts – lenders typically want to see your accounts over the previous few years, in general the longer the period you can show the better, but there are some lenders that will be happy to consider applications from individuals with accounts under 3 years.
Employment status – lenders will assess mortgage applications from sole traders and limited company directors differently. If you are a limited company director, they will usually look at the amount of income you have drawn from the business. However, certain lenders will also consider the retained profit that's been drawn, in which case the amount you can borrow could potentially be greater.
Related guides: 
How can you take someone off the mortgage?
You can also subject to affordability use a single-person mortgage to take someone off a mortgage. When you change from a joint to a single mortgage, it's the same as having the other person reapply for a new mortgage alone with the same lender or a new one.
Such a move can provide you with better rates, but you still have to factor in the fees for remortgaging in your decision.
Can I get a single person mortgage with a low deposit?
It's certainly possible. If you are looking to buy a home for the first time, there are 95% mortgages available, whether that be new builds or a direct purchase. There are also various schemes available to help first time buyers, including the help to buy scheme.
Can I apply for a mortgage in one persons name even if there are two people buying the property?
Typically not. Lenders require all owners to be named in order to approve the mortgage.
However, what is possible is to and get a mortgage in two names with only one owner named on the deeds.
This is referred to as a joint mortgage sole proprietor and is used when an individual wants to assist with mortgage payments, but has no legal rights to the equity.
There are some common reasons why this route may be pursued, for example, if someone wanted to help out a family member who has bad credit, yet wants to apply for a mortgage for the first time.
Can I get a sole name buy-to-let mortgage?
Yes. Securing a buy-to-let mortgage in a single name is a similar application process to securing a single mortgage on a residential property.
Typically, lenders will have have strict minimum income requirements for buy-to-let mortgages, but there are others who are more flexible, speaking to a mortgage broker will help you find the lenders that have no such requirements.
Single Person Mortgages Final Thoughts
With the right advice, getting a single-person mortgage can be effortless. Using an advisor has many benefits, and they can help you get the best rates available in the whole market.
Call us today on 01925 906 210 or contact us. One of our advisors can talk through all of your options with you.
Further reading: