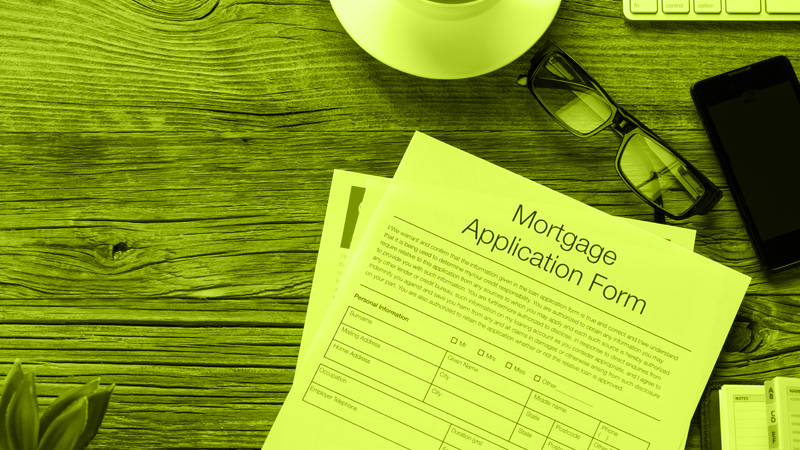 A mortgage in principle, or otherwise known as an agreement in principle, is a written document issued by a lender, providing a provisional indication of how much money may be able to be borrowed.
The provision of a document is part of the mortgage application process which will be discussed throughout this article in addition to; clarifying exactly what a mortgage in principle is, how to secure such agreements are, as well as the effect that mortgage in principle has on credit scores.
What is a Mortgage in Principle?
As briefly mentioned, a mortgage in principle is issued by a lender and advises in writing, an estimated total value that can be borrowed by the mortgage applicant or joint applicants.
The document is produced as part of a mortgage application process and can be provided to vendors, estate agents or home building companies to prove that the applicant is serious about purchasing a property and can (in principle) obtain a mortgage.
How is a Mortgage in Principle Obtained?
A mortgage in principle can be applied for online, over the telephone or in within the branch of a high street lender. In addition, a mortgage broker can source a mortgage in principle for applicants.
Personal information will be requested in order to complete the initial checks required to produce a mortgage in principle including:
• The applicants' names, date of birth, and current address.
• Previous addresses if applicable, covering at least three years.
• Income details.
• Information regarding current expenditure and credit agreements.
The process of obtaining a mortgage in principle should be free and at this point does not commit either party to continue with the mortgage application. Should the mortgage application process proceed. Additional supporting documentation may be required to support the mortgage application.
Related guides: 
Does a Mortgage in Principle Affect a Credit Score?
A lender will need an applicant's permission to undertake a credit search to be able to produce a mortgage in principle.
The search may be a 'soft search' that would not be visible via other lenders and not leave a mark on your credit records, however, a 'hard credit' check would leave a 'footprint' on an applicant's credit file that other lenders could see.
This credit search could also affect an applicant's credit rating in future and therefore it is advisable to be strategic regarding mortgage in principle requests.
Need more help? Check our quick help guides: 
How Reliable is a Mortgage in Principle? 
A mortgage in principle can be withdrawn as at this stage several deeper checks, otherwise known as underwriting, have not taken place, including background checks on applicant's finances, a thorough review of the credit history, as well as checks on the property that will be linked to the mortgage, including surveys confirming the property's condition and value.
Some types of property are not eligible for a mortgage such as properties that are uninhabitable or derelict, properties with structural concerns, issues such as damp or invasive weeds, low-value properties, or those with a history of flooding.
It is not a mortgage offer.
A mortgage lender could decline the borrower's mortgage application and withdraw a mortgage in principle due to an array of reasons such as:
• Failing additional financial affordability checks.
• Considerable changes to financial circumstances.
• A subsequent drop in credit score following the mortgage in principle being produced.
• An employment change deemed not acceptable by the lender, such as a move from a permanent to a temporary contract.
• The discovery of a County Court Judgement.
• Insufficient duration of self-employed income.
• Findings of the dishonesty of fraudulent claims during the initial application process.
• Concerns regarding rights to live in the UK.
• Other mortgage application criteria may not be met such as the applicant has a birthday and therefore is older than the maximum age that the lender is prepared to lend to.
Related guides: 
Should an application be declined for a mortgage, this doesn't necessarily mean that other lenders will not be willing to make a mortgage offer to the applicant.
However, specific advice would be required from an independent financial adviser before undertaking any next steps so that further marks are not made against a credit file before investigations are undertaken.
How Long is a Mortgage in Principle Viable for?
Typically, a mortgage in principle will be valid for 30 to 90 days from the date of being obtained. It may be possible in certain circumstances to seek an extension to the mortgage in principle.
Related reading: 
What Happens After the Mortgage in Principle Stage?
Following the receipt of a mortgage in principle, the property hunt can begin. Should an offer be accepted on the desired property, the next step would be to apply for a mortgage offer.
As already discussed, a mortgage offer is not guaranteed following receiving a mortgage in principle however should all the checks be completed sufficiently, this would naturally follow.
The property purchase would then proceed to exchange contracts, following by the completion stage.
A mortgage in Principle Summary
A mortgage in principle is an initial stage of a mortgage application enabling potential buyers to explore the property market to find their dream home however it is not a grantee of a mortgage offer.
Throughout the underwriting process, the mortgage will be firmed up and confirmed by the potential lender issuing a formal mortgage offer. At this stage, the likelihood of reliability has increased.
Call us today on 01925 906 210 or contact us. One of our advisors can talk through all of your options with you.
Further reading: