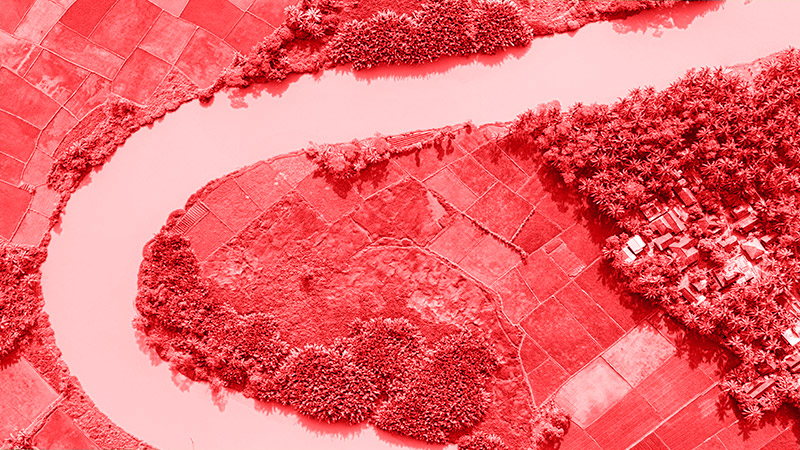 If you have your heart set on buying a property with a large amount of land (acreage), you've probably already thought about the complexities of getting a mortgage to cover the cost.
Many Brits dream of owning rural property.
Running a horse farm, setting up holiday cottages for a business, or even having your own smallholding where the entire family can live in comfort are all valid reasons for seeking out large acreage properties.
If this is your desire, know that you're not alone. Millions of Britons invest in the same lifestyle.
According to the UK Department for Environment, Food, and Rural Affairs, as of 2020, around 12 million people in Britain live in a predominantly rural area – 21.3% of the population.
Large acreage mortgages are quite different to regular mortgages, and not all mortgage providers offer this type of product.
It becomes even more complicated if you want to use the rural land for business.
While every lender has its policies and terms in place, there are a few basics you can understand before you apply for a mortgage on a large acreage.
If you want to know how to get a large acreage mortgage or need more understanding on how to get a mortgage on a smallholding with land, consulting with a mortgage broker is always advised.
In the meantime, here's what you need to know.
Do Lenders Offer Mortgages on Large Acreage Properties?
In the UK, there's a general trend towards only a few lenders offering large acreage mortgages.
When enquiring with mortgage providers, lenders may stipulate a limit to the property size they're willing to mortgage.
Very few mortgage providers in the UK will finance properties over 10 acres.
Some will consider properties up to 10 acres, but these cases are considered on individual merit. In most instances, leading lenders will cover properties up to 3 acres.
Type of Mortgage Required When Buying Large Acreage Property
In some instances, it's possible to purchase a property with acres of land on a regular residential mortgage.
Lenders that offer this will usually require the following:
The land should be held on a single legal title
The land cannot be affected by any planning requirements or occupancy restrictions
The land will not be used for business or commercial purposes
If you plan to use the land for business, say a holiday property or campsite, you'll need to apply for a commercial mortgage, semicommercial mortgage, or B&B and guest house mortgage.
You'll need to apply for an agricultural mortgage for commercial farming purposes.
For commercial farming purposes, you'll need to apply for an agricultural mortgage.
What to Do if You Want to Remortgage Large Acreage Properties?
Remortgaging property is fairly common in the UK, and it's also possible on large acreage properties.
The most important aspect to consider is if the use of the land now is different from when you got your original mortgage.
The simplest route is undoubtedly for those who purchased large acreage property with a standard residential mortgage and don't use the land commercially.
You can process a straightforward residential remortgage with a new mortgage product.
It's much the same if you have a commercial mortgage and use the property for commercial purposes.
The difficulty may come if you have a residential mortgage but wish to remortgage and use the property for commercial purposes, or you have a commercial mortgage and wish to remortgage the property and use it for residential purposes only.
You'll then need to change your entire mortgage type.
Remortgaging with a different mortgage type is trickier than standard remortgaging onto the same product type.
In such instances, the assistance of a mortgage advisor is strongly advised.
Related reading: 
Mortgage Providers in the UK Offering Large Acreage Mortgages (Including Properties Over 10 Acres)
The following lenders in the UK are known for offering mortgages on large acreage properties.
Of course, these are considered on a case-by-case basis, so it's not guaranteed that they will mortgage your large acreage property.
·       Bluestone Mortgages
Sometimes mortgage properties up to 40 acres large.
·       Atom Mortgages
You could get a mortgage on a property up to 10 acres.
This lender will require a very detailed overview of the property, what it will be used for and if it has any restrictions.
·       Saffron Mortgages
Known to assist with mortgages up to 20 acres as long as they're for non-commercial purposes.
·       Marsden Mortgages
For non-commercial properties up to 15 acres, this lender often provides assistance.
·       Tipton Mortgages
Known for providing mortgages on large acreage properties with no limit on property size.
·       Staffordshire Railway Building Society
In some instances, this lender provides mortgages on properties over 10 acres.
They require detailed overviews of the property and any restrictions it might have.
How to Apply for a Large Acreage Mortgage in the UK
Applying for a large acreage mortgage in the UK usually follows these simple steps:
Step 1: Consult with a Mortgage Broker
In some instances, specialist lenders are required, especially if you have planned a specific purpose for the property.
Consulting with a mortgage broker will ensure that you know what type of mortgage to apply for, whether it is a residential mortgage, agricultural mortgage, B&B mortgage or otherwise.
Applying for the wrong mortgage type can be time-consuming.
Step 2: Prepare the Application & Be Patient
Large acreage mortgage applications are very rarely swift.
If the property is intended for commercial use, it can take several months for the mortgage to go through.
Expect lenders to require a detailed business plan, our projected financials and your industry experience leading you into the business idea and subsequent application.
Step 3: Find a Lender
Finding a lender to mortgage your large acreage property comes down to more than just the cost.
In some instances, your property may not fit the requirements set out by certain lenders, so while they offer the lowest rates, your application may be rejected based on their criteria for land mortgage applications.
The best way to avoid wasting time and ensure that you get the best rate possible for your situation is to have a professional mortgage advisor on your side.
These professionals already understand the complexities of large acreage mortgage applications and can do the legwork to ensure that you apply for the right product and get the best deal possible.
Getting a Mortgage on a Large Acreage Conclusion
Take your time to find out what type of mortgage and amount you qualify for before you start hunting for the right large acreage property for you.
This way, you avoid the possible disappointment of falling in love with a property you simply cannot get a mortgage for.
Consult with a professional mortgage advisor today!
Call us today on 01925 906 210 or contact us to speak to one of our friendly advisors.