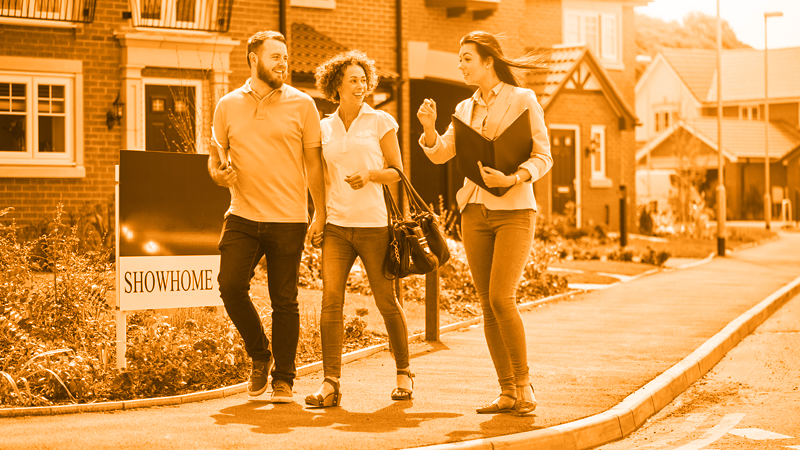 Being a contractor can offer you many perks, including independence and flexibility. However, it also comes with uncertainty, especially when buying a home.
Getting a contractor mortgage can be challenging, but it's very achievable with the right approach and the help of a contractor mortgage broker.
Here's everything you need to know about contractor mortgages.
What Are Contractor Mortgages?
Contractor mortgages are suitable for workers without permanent employment.
Contractors can be self-employed individuals, zero-hour workers, fixed term contractors, umbrella company employees, or agency professionals.
Applying for a mortgage as a contractor can be challenging, and it tends to have higher failure rates.
Many lenders turn down contractors and prefer applicants in full-time employment who they view as lower risk.
Freelancers tend to have less predictable incomes than people in employment.
Lenders are more cautious if your income fluctuates or you work on fixed term contracts, seeing you as a higher risk when lending.
You'll need to show evidence that convinces the lender otherwise.
What Are The Lending Criteria For Contractors?
Together with usual criteria like age, income, credit rating, and the property type, mortgage lenders who are contractor friendly consider various factors when deciding whether you're eligible for a mortgage, including:
The period you've been contracting.
The kind of contracting you do.
How long you've worked in that industry.
If you've had any contract renewals.
The period left on your contract.
Getting a mortgage as a contractor early in your career can be difficult because you'll need to show lenders you've been working consistently.
Most lenders will require a 12 months' worth of working history, and some may accept six months.
Others can consider you on the first day of a new contract and offer a contractor mortgage using multiples of your day rate, provided it's for at least six months, and you have a history of working in such a capacity.
The lender will use the day rate to calculate the amount you're likely to earn by multiplying it by the number of weeks.
How Much Can I Borrow On Contractor Mortgages?
The amount you can borrow will depend:
The types of income you have.
How much deposit you have.
How the mortgage provider works out affordability.
Mortgages providers generally assess your affordability by looking at how much you earn, your monthly expenses, and your income stability.
A specialist lender who considers your contractor mortgage application based on your daily rate is a viable option.
They'll calculate your income by multiplying your day rate by the number of days you work each week x 48 (even if you work longer than this).
It will provide your average annual income. Most lenders offer income multiples of 4 times your yearly income, giving you a rough idea of how much you could borrow.
You can find numerous free online contractor mortgage calculators to tell you how much you can borrow working in a self-employed capacity.
Remember, the amount you can borrow will likely be lower than what the online calculators say since lenders consider other factors in their decision.
How Much Deposit Do I Need For Contractor Mortgages?
Your mortgage deposit as a contractor can be similar to most other borrowers.
You can get a contract mortgage on a residential property with a 10% deposit if you're a lower risk borrower, meaning the lender offers the loan on a 90% loan to value (LTV) ratio.
Most lenders accept 10% deposits, but some might expect 15-20% if other risks are involved in the deal, like bad credit or non-standard properties.
It would help if you've had at least one renewal on your contract or you have a minimum of six months left on it.
Under the right circumstances, some lenders can even offer mortgages with a 95% LTV.
With government schemes like Help to Buy, you can get a contractor mortgage from specialist lenders with a 5% deposit.
Working with contractor mortgage brokers with access to the entire market can help you access lenders positioned to offer you a good deal.
Ensure you save up as big a deposit as you can. The more money you can put down upfront, the more likely you'll get good deals with lower interest rates.
Documents Needed To Get A Mortgage As A Contractor
It can be more complicated to prove monthly earnings in contractor mortgages than in traditional mortgages.
Your lender or broker will tell you precisely what you need, and they'll usually ask for the following:
Proof of experience and day rate.
An SA302 with a summary of the income reported to the HMRC.
Invoices.
Bank statements.
Getting A Mortgage If You Contract Under A Limited Company
Most contractors operate under limited companies to do their freelance work since most businesses don't hire sole traders.
If you operate under the off-payroll working rules, you're still not considered an employee, meaning you still face stringent application processes like other freelancers.
Lenders will determine your affordability based on your salary and dividends.
If you supplement your earnings with other income, you'll need to adjust your earning structure or work with specialist lenders who will accept your supplemental earnings.
Top Tips To Get A Mortgage As A Contractor
Follow the following tips to put yourself in the best position to get a mortgage:
Create a consistent working pattern like having a steady workflow and avoiding many breaks in the 12 months before applying.
Work on your credit score by determining what it is and improving it.
Establish new contracts or renew agreements to show current and future stability.
Gather evidence of your monthly work through invoices, bank accounts, and statements.
Mortgage Lenders for Contractors Final Thoughts
Most mainstream lenders will not understand the challenges and complexities of borrowers who work as contractors. They can turn you away altogether or offer less favourable rates.
A specialist contractor mortgage broker will help you find niche lenders willing to lend to contractors.
You'll get access to all the best mortgage lenders for contractors in the UK based on your needs and circumstances to increase your chances of success.
Call us today on 01925 906 210 or contact us. One of our advisors can talk through all of your options with you.