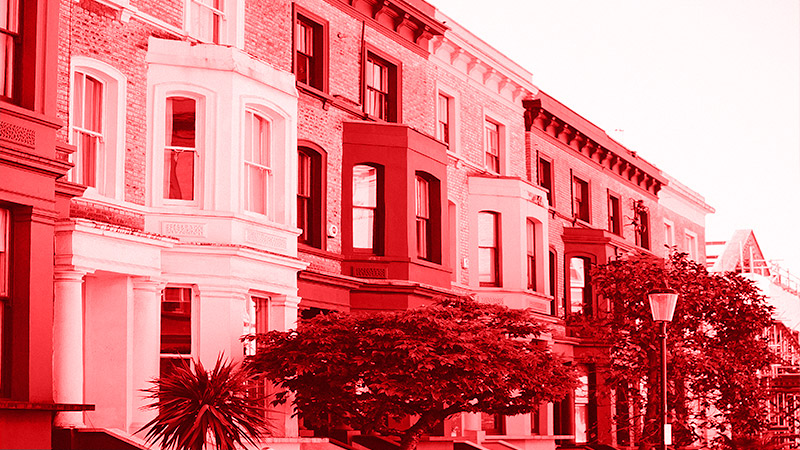 Are you a first-time buyer looking to get on the property ladder or an existing homeowner looking to move, but you're struggling to build up a sizeable deposit?
The mortgage guarantee scheme can help you get a mortgage with only a 5% deposit.
Read on to learn more about the mortgage guarantee scheme and how it can help you buy your first home or move.
What is the Mortgage Guarantee Scheme?
The mortgage guarantee scheme is an initiative by the UK government designed to help credit-worthy households struggling to save up higher deposits access mortgages.
The initiative was launched in 2021 to encourage lenders to offer 95% mortgages again after most were withdrawn during the Covid-19 pandemic.
How Does the Mortgage Guarantee Scheme Work?
Under the terms of the scheme, the government guarantees to compensate lenders for a portion of the net losses if homeowners fail to pay or default on their mortgage.
The guarantee applies to the portion of the property over 80%, meaning that with a 95% mortgage, the government guarantees 15%.
The scheme aims to reduce the risk associated with mortgages with small deposits and make lenders more comfortable offering low-deposit mortgages.
The initiative was intended to end in December 2022, but the government extended it until December 2023 to support buyers with smaller deposits and increase high loan-to-value (LTV) lending.
The guarantee is valid for up to seven years after the mortgage is originated, after which it will no longer offer any protection to the lender for any losses if borrowers default on the mortgage.
Related quick help remortgage guides: 
Who Is Eligible for the Mortgage Guarantee Scheme?
The scheme aims to help those struggling to save for mortgage deposits and is open to first-time buyers and home movers.
Mortgages eligible for guarantees must:
Be taken out by individuals rather than incorporated companies
Be residential mortgages and not buy-to-let or second homes
Be on properties in the UK worth £600,000 or less
Have a loan to value between 91% and 95%, meaning you'll need a deposit from 5% to 9%
Be repayment mortgages and interest-only mortgages
Meet the lender's eligibility criteria like the borrower's ability to pay
Is The Mortgage Guarantee Scheme Beneficial?
Yes!
According to HM Treasury, the scheme has helped over 24,000 households get onto the property ladder since its launch in 2021.
The Chief Secretary of the Treasury notes, "Extending the scheme means thousands more have a chance to benefit and get support as we navigate these difficult times."
First-time buyers often find saving for a large deposit challenging, but the scheme helps them overcome this barrier and secure a home with a deposit as small as 5%.
It's a lifesaver for many borrowers, making it easier for new buyers to purchase homes and for homeowners to move up to newer properties.
The scheme also helps support the wider housing sector, which has been affected by challenging economic times, by restoring consumer choice and competition in the market.
Does it Mean the Government Will Make Mortgage Payments for Me?
No. You'll remain responsible for mortgage payments in the same way as a normal mortgage.
The guarantee is only for the mortgage lender and doesn't protect you, so if you fall behind on repayments, they can still repossess the property.
In such instances, the government guarantees to compensate lenders for losses and reasonable costs suffered in foreclosure.
How Do I Apply for the Mortgage Guarantee Scheme?
You don't need to apply for the scheme directly to the government.
You only need to apply for a 95% mortgage from a lender participating in the scheme, and you can do this directly or through a mortgage advisor with whole or market access.
Consulting an advisor is recommended to avoid getting declined, since lenders consider such mortgages higher risk.
An advisor can help you make a successful application and give you access to the best deals based on your situation.
Which Lenders Are Eligible for the Mortgage Guarantee Scheme?
The scheme is open to lenders with permission to enter into regulated mortgage contracts in the UK.
Lenders must pay the government a commercial fee for each mortgage in the scheme.
They must also offer five-year fixed-rate products as part of their range of mortgages offered under the scheme.
Some lenders offering mortgages under the scheme include:
Halifax
Lloyds Bank
NatWest
Barclays
Santander
HSBC
Virgin Money
How Does A 95% LTV Mortgage Work?
With a 95% LTV mortgage, you can borrow up to 95% of the purchase price of the property you wish to buy and cover the remaining 5% with your deposit.
You'll not need to save a huge lump sum, making it easier to become a homeowner.
For example, suppose you want to buy a property worth £300,000. With a 95% LTV mortgage, the lender will lend you £285,000, and you'll only need a deposit of £15,000.
What Are The Cons of 95% LTV Mortgages?
Lenders consider 95% LTV mortgages higher risk and can feature a few downsides.
Lenders usually increase the interest rates for such low-deposit mortgages to compensate for the additional risk, meaning you'll need to make higher monthly repayments than mortgages with larger deposits.
You'll also be at a greater risk of getting into negative equity, where the size of your mortgage exceeds the property's value.
The home's value or property prices don't need to fall by much to leave you in negative equity when you buy a property with a 5% deposit.
It will make it difficult to move houses because the amount you can raise from selling the property will not be enough to pay off the outstanding mortgage and have enough to put down as a deposit for the house you want to buy.
Remortgaging to a better rate when your fixed-rate period ends can also be impossible, meaning you'll have no alternative but to move to the lender's more expensive standard variable rate (SVR).
Mortgage Guarantee Scheme Final Thoughts
The mortgage guarantee scheme can help you buy a home or move to a new property with a small deposit, and you can apply through an eligible lender with a deposit of as little as 5%.
An independent advisor can give you access to lenders likely to accept your application and increase your chances of success.
Call us today on 01925 906 210 or contact us to speak to one of our friendly advisors.