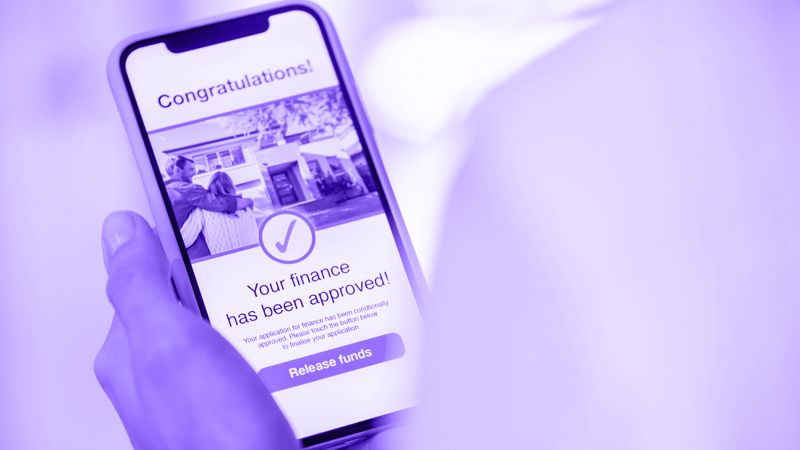 You're a UK ex-pat if you're a UK national but currently live abroad.
Expat mortgages allow you to take out a mortgage on a property in the UK if you're a UK national currently living and working outside the UK and possibly earning in non-sterling currency.
Applying for a UK mortgage as an ex-pat can be complex and challenging as lenders continue to tighten their borrowing requirements.
However, the strength of foreign currency against the pound can put you in an excellent position to purchase property back home as an investment or a place to return to in the future.
Here's everything you need to know about ex-pat mortgages in the UK.
Types Of Expat Mortgages UK
You can get ex-pat mortgages and remortgages for residential and buy to let properties.
Expat Mortgages For Residential Property
You can take out an ex-pat mortgage for a residential property if you're a British citizen working abroad and plan on moving back to the UK.
You can also have a family in the UK and want to buy a property for them to live in.
Residential ex-pat mortgages are available on interest only and repayment bases.
They also feature fixed, discount, and tracker rates, and you can find lenders who don't mind your non-sterling income, lack of UK credit history, or self-employment status.
Expat Mortgages For Buy To Let
You can rent out your UK property through a buy-to-let mortgage while away, whether it's your first investment or you're looking to extend your portfolio.
You can use the rental income to cover the cost of the mortgage.
You can also take out an ex-pat mortgage if you want to remortgage a residential property on a buy-to-let basis.
You should inform your lender if you're going to let out your home when you leave the UK. They're usually willing to grant consent to let until your current mortgage deal ends.
Why Use An Expat Mortgage Broker?
Most high street lenders like banks don't offer ex-pat mortgages mainly because they can't conduct credit searches on applicants who aren't in the UK.
They can also reject your application because you earn in foreign currency or are self-employed.
Specialist assistance is often required to secure an ex-pat mortgage in the UK. Specialist lenders are more flexible, and they'll consider your situation and offer you the most competitive rates.
Most specialist lenders are only available through ex-pat mortgage brokers.
Before you decide on any ex-pat mortgage, it's wise to consult an independent ex-pat mortgage broker.
They can understand your situation and search the entire ex-pat mortgage market for a fair deal.
Expat mortgage brokers usually have access to specialist lenders and products that consumers aren't aware of, and they can present you with a broader range of options.
They can evaluate your circumstances and guide you on the most competitive deals, thanks to a firm understanding of this niche market.
Difficulties When Applying For Expat Mortgages
You have to expect the mortgage criteria and application process to be trickier for you as an ex-pat.
Lenders have tightened their restrictions and must consider your risk level to ensure they only offer affordable mortgages with less likelihood of defaults.
Factors like currency fluctuations, economic uncertainties affecting employment, and lack of international credit ratings mean the risk is naturally higher if you live abroad.
More time and information are necessary to complete the lending process, making it difficult for the average ex-pat to secure a UK mortgage.
Different time zones, IDs, payroll verifications, and accounting systems are administrative burdens the lender will pass on to you through higher interest rates and fees.
The products on offer can be more expensive, but with the right advice from an ex-pat mortgage broker, you can get the best mortgage deal to suit your situation.
Factors That Can Improve Your Chances Of Getting An Expat Mortgage

Proof Of Earnings
Proving earnings is usually more straightforward for formally employed people than self-employed ones.
You can simply present payslips dating back over some time to prove income.
You'll likely need to provide account statements dating back a few years and confirmed by an internationally recognised accountant if you're self-employed.
Having your income paid into a UK bank account can make it easier to prove income, but it's usually not a must.
Keep Some Kind Of Financial Association In the UK
You can get a broader range of mortgages in the UK if you maintain some form of financial association in the UK.
It can be as simple as a residential address like your parent's home or a credit card. It helps you maintain a financial footprint in the UK, which lenders will consider positively.
Ensure you understand how it might affect your tax affairs by consulting an independent advisor who understands the tax affairs of ex-pats before deciding on your best course of action.
Deposits
You'll need a deposit when purchasing any property in the UK, whether you're an ex-pat or not.
Compliance with anti-money laundering regulations in the UK requires you to go through various due diligence processes, including providing evidence of where the deposit originates.
Whether the money comes from savings, equity from property sales, inheritance, or other investments, ensure you keep a record of any lumpsum payments to assist in the application.
Provide As Much Information As Possible
Lenders usually make their decisions based on the information you provide.
Since there are no international credit checks, you'll need to provide more paperwork at every process stage.
Brokers can discuss the general options available, but they'll still need a detailed understanding of your situation to determine whether they can help you.
Ensure you provide all the required information as early as possible to avoid wasting time and getting rejected later in the process because you don't meet all the criteria.
Final Thoughts
Because of the complexities involved in ex-pat mortgages, it's vital to consult and seek advice from an ex-pat mortgage broker.
They'll likely have access to specialist lenders and exceptional mortgage deals not available anywhere else.
They'll also save you valuable time and make the process smoother than approaching ex-pat mortgage lenders directly.
Call us today on 01925 906 210 or contact us. One of our advisors can talk through all of your options with you.