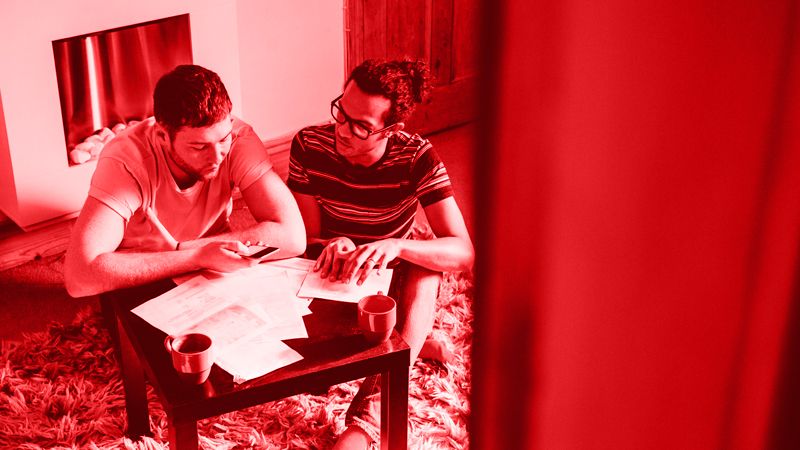 The idea of climbing the property ladder and owning a home may seem unattainable, with the average price of a home almost 11 times the average wage in London.
However, it's no longer impossible.
You can now get a mortgage seven times your salary, well above the traditional maximum, allowing you to buy properties you thought were out of your price range.
Here's everything you need to know about mortgages seven times your salary.
How Can You Get A Mortgage 7 Times Your Salary?
You no longer have to be classed as a high net worth individual to access a mortgage based on seven times your salary.
However, you'll not have many choices since only one mortgage lender in the UK offers mortgages based on seven times your salary.
The mortgage deal is fixed for life, and it allows you to borrow a higher income multiple and lock the monthly payments at the same amount for a minimum of 10 years and a maximum of 40 years.
It provides you with guaranteed, far-reaching security and certainty about what you're paying for the lifetime of the mortgage, meaning no nasty surprises or rate shocks from rising interest rates along the way.
To qualify for a mortgage seven times your salary, you may need to:
Work in one of the various professions like firefighters, NHS clinicians like paramedics or nurses, police officers, or teachers in the public sector.
Earn a minimum basic salary of at least £25,000 annually.
Have a deposit of at least 10%.
You'll not need to work in a particular profession if you're a higher-income earner with a minimum annual salary of £75,000.
If you're taking out a joint mortgage, only one of you will qualify for seven times salary multiple while the other's income is multiplied by five.
You'll get interest rates that start at 2.99%, and while other mortgages only let you overpay by up to 10%, you can pay as much as you want towards mortgages seven times your salary without any penalties.
Getting A Mortgage Seven Times Your Salary With A High Net Worth
You can also get a mortgage seven times your salary if you're a high-net-worth individual.
You must meet a least one of the following criteria to qualify for a high-net-worth mortgage exemption:
Hold assets worth £3 million or more.
Have an annual net income of £300,000.
If you meet the high-net-worth criteria, various mortgage lenders can offer bespoke deals outside the standard lending criteria.
You can borrow high loan amounts up to seven times your salary or even higher.
You can also apply for asset-backed mortgages among specialist lenders if you have a high net worth with wealth tied up in assets.
It allows you to secure the debt against a valuable asset like shares or a stock portfolio.
Private mortgage lenders often offer mortgages for high-net-worth individuals, and you can't simply find them through a Google search.
Therefore, you'll need to consult a mortgage broker who specialises in arranging mortgages seven times your salary to gain access to such lenders.
Alternatives To Mortgages 7 Times Your Salary
Possible alternatives to consider when you need to borrow more than six times your salary include:
Secured Loans
A secured loan is a common way of funding a seven times salary mortgage.
A secured loan is also called a second charge, and it requires you to use something that you own as collateral or security for loan repayments.
You can use your home or any other high-value asset like your car.
Many lenders are willing to provide up to 10 times your salary with secured loans, but the interest rates can be higher. Some can even offer more because the risk is lower for the lender.
If you default or fail to keep up with repayments, they can repossess your home or other assets you use as security and resell it to recover any outstanding balance.
Therefore, you must be realistic and ensure you only borrow what you can afford to repay comfortably.
Joint Mortgages
You can take out a mortgage with another person to borrow a higher amount. Joint mortgages allow you to borrow a multiple of the highest earner's salary plus the salary of the second applicant.
For example, if you earn £34,000 annually, getting a mortgage seven times your salary (£238,000) can be difficult.
However, you'll be closer to achieving your goal if you apply with a partner earning £31,000 annually. A lender can offer 5 x £34,000 (£170,000) plus the second income of £31,000, meaning you can borrow up to £201,000.
Other lenders can offer you a slightly lower multiple based on the combined total of both incomes.
Remortgaging And Equity Release
Remortgaging can help you raise extra capital if you already own a home and want to purchase a second home or invest in a buy to let.
You can get funds to boost the deposit you can put up towards a second property.
Equity release is another opti0n if you own most or all of your home. You can release some of the equity and put it towards a deposit for a second home or property.
However, equity releases can be expensive, and you need to consider the associated risks before proceeding.
Factors That Can Affect Your Eligibility
If you don't qualify for high-net-worth mortgage exemptions, your chances of qualifying for a mortgage seven times your salary or borrowing such amounts through other avenues can be affected by how closely you meet the lender's eligibility criteria.
Lenders may assess factors like:
The amount of deposit you have.
Your credit history.
Your age.
Your income sources or how you make your income.
Your monthly expenses or outgoings.
Mortgage Seven Times Salary UK Final Thoughts
Getting a mortgage seven times your salary is no longer a distant dream, but there are few ways to secure such a mortgage and few alternatives to consider.
Working with a qualified mortgage broker or adviser who helps people borrow such amounts can help you access specialist lenders and increase your chances of approval.
Call us today on 01925 906 210 or contact us. One of our advisors can talk through all of your options with you.