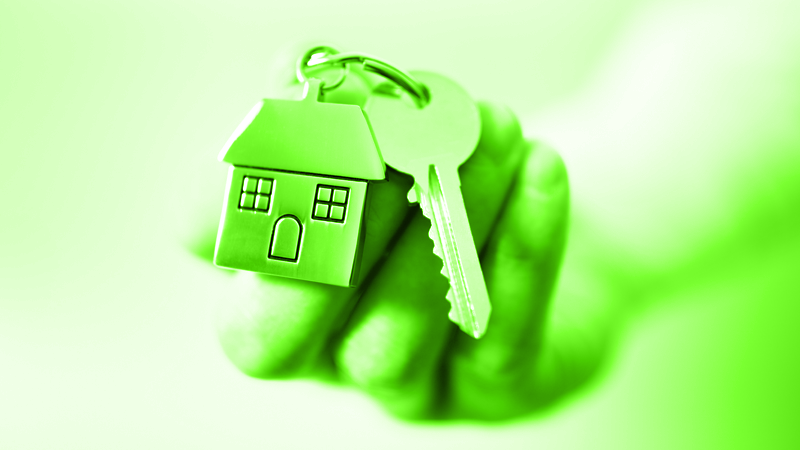 Properties valued at £1 million and over have continued to increase across the UK, and so has their demand.
More and more buyers are searching for large properties with more space, luxury, extra bedrooms, and gardens.
As a result, a million-pound mortgage isn't as rare as it used to be.
Before, you could only get a £1 million mortgage from private banks, but more high street banks provide this level of borrowing or more today.
Here are the typical steps to getting a million-pound mortgage:
Choose Between a Private Lender and a Bank
The first step involves finding a suitable lender with an appetite for this particular market. The choice always comes down to a private or high street bank.
Private banks usually have the lion's share of the million-pound mortgage market because of their flexibility, but you shouldn't rule out high street lenders.
Let's go over the benefits of each type of lender to ensure you make an informed decision.
Need more help? Check our quick help guides: 
Private Banks
Private banks are more flexible in their acceptance criteria, and this is why they've traditionally dominated the high-value mortgage space. They're more willing to take on risks and consider you holistically.
They'll look at more than your income and factor in things that a regular lender may not like your assets, bonuses, or shares. You can even get a mortgage on pension income from some private lenders.
Therefore, if you're self-employed, have unusual income streams, or are looking to use your foreign income for a UK-based mortgage, a private lender is a better option than a high street bank.
More Specialized In £1 Million Mortgages
Private banks are often more experienced in this area of the market. You may have to pay a premium, but it may reflect in the services you receive.
They offer a more tailored customer experience with customized approaches that may suit you better.
They're also generally more efficient in pushing the deal through because it's what they specialize in.
Some specialize in rural area properties with more acreage and the home plus rental units or additional outbuildings.
Others focus on prestigious properties in locations that will always be desirable for high-end investors.
Flexibilities of private lenders often extend to the kind of terms they offer. You may have a higher chance of obtaining a better loan to value (LTV) ratio or an interest-only mortgage.
While high street lenders may have competitive rates, it won't be helpful to you if you can't get the loan to value ratio you're looking for, or they can't consider your range of earnings or assets when deciding the terms.
Instead of using a standardized decision-making procedure, private banks take a more bespoke approach.
Related guides: 
High Street Bank
High street lenders are easier to access compared to private lenders, who may sometimes require an introduction.
Others may also have exclusive criteria you have to fulfil before you can even get an audience. High street lenders are more open, and it doesn't diminish their competency.
Some feature specialized teams that only deal with large mortgages like a million-pound mortgage.
With a high street lender, you either fit the criteria, or you don't. Such a standardized and rigid methodology can also be a strength.
The process of applying for a mortgage is easy to understand, and they're transparent about their acceptance criteria.
Therefore, you're likely to get approved provided you fit the criteria and apply correctly.
Fewer Fees and Commitment
Some private banks don't want to work with y0u on a one-off basis they often want to establish long-term relationships.
They may request to put your 'assets under management (AUM)' or take over your current day-to-day account or banking needs.
However, 'dry lending' is now commonly available among private banks, and you'll not be obligated to transfer assets if it doesn't suit you. With high street lenders, much less of a commitment is required to move the deal forward.
To ensure you make the right choice and get the finance you need, the advice of a mortgage broker can be invaluable.
They're always looking across the whole property finance lending market as part of their job, including large and small lenders and private and high street banks.
Related guides: 
How Much Income Is Required For A Million-Pound Mortgage?
It may depend on whether you go private or choose a high street lender. Conventional lenders will often base their affordability calculations on your salaried income i.e 4.5 times your income, some offer more some offer less.
They may also conduct stress testing where your fixed expenses like childcare are factored in.
An FCA regulatory change in 2014 also capped the number of high loan-to-income mortgages that lenders could issue. No more than 15% of a lender's mortgages can be over 4.5x income.
Following the regulation, some lenders took action to restrict all loans over 500,000 pounds under this level.
Some high street lenders even impose caps on higher-value loans, and they'll not lend beyond 75-80% LTV for £1 million and above.
In contrast, private lenders are much more flexible. Applications are considered on a case-by-case basis.
They will look at your income plus the yearly bonus and any other income streams you may have when assessing your application.
Monthly Cost Of A One Million Pound Mortgage
The amount you pay per month will depend on the interest rate. You can get a £1 million mortgage on an interest-only or repayment basis with repayment periods of typically 5 to 35 years.
Like all other loans, your perceived risk profile can be a major factor in your monthly payments. It can affect the loan to value (LTV) the lender is willing to offer.
Things that can affect your risk profile include your credit history, deposit size, and the type of property you're eyeing.
What Deposit Is Needed For A Million Pound Mortgage?
Most high street lenders will need substantial down payments for a million-pound mortgage and above to reduce their loan exposure and risk.
The majority look for deposits of at least 25%, and you can get the cheapest deals with 40% deposits and above. Only a small number of high street lenders will go as low as 10%.
Private banks are more willing to stretch the LTV and may offer up to 95% LTV for lower-risk borrowers.
You can also get a good deal if they want to build a longer-term relationship with you and you have a strong prospect of future earnings.
For illustrative purposes, the table below outlines different LTVs relating to your perceived risk level that can affect the required deposit.
| | | | |
| --- | --- | --- | --- |
| Risk | LTV | Needed Deposit | Mortgage Amount |
| Lower risk | 95% | £50,000 | £950,000 |
| Lower risk | 90% | £100,000 | £900,000 |
| Lower risk | 85% | £150,000 | £850,000 |
| Lower risk | 80% | £200,000 | £800,000 |
| Medium risk | 75% | £250,000 | £750,000 |
| Medium risk | 70% | £300,000 | £700,000 |
| Medium risk | 65% | £350,000 | £650,000 |
| Medium risk | 60% | £400,000 | £600,000 |
| Medium risk | 55% | £450,000 | £550,000 |
| Higher risk | 50% | £500,000 | £500,000 |
Steps to Getting a Million Pound Mortgage Conclusion 
If you are considering a Million Pound Mortgage, the best starting point is to seek professional advice and explore the options available to you.
Call us today on 01925 906 210 or contact us. One of our advisors can talk through all of your options with you.
Further reading: