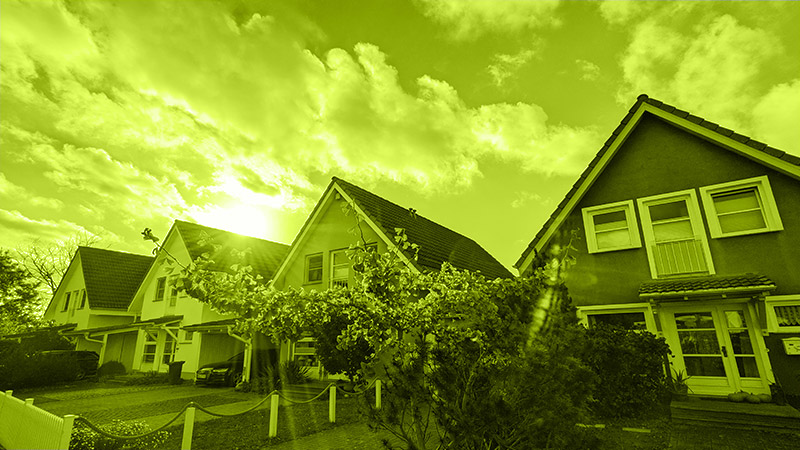 If you find your mortgage payments overwhelming and you're struggling to make ends meet, you could apply for a mortgage holiday (or mortgage payment holiday) in the UK.
In this article, we will discuss mortgage payment holidays, how they work, how to qualify for one, and the expected pros and cons.
What is a Mortgage Holiday UK?
What is a mortgage holiday UK and what does it involve?
A mortgage payment holiday UK is an arrangement that's come to between a borrower and a lender that allows the borrower to take a temporary break from their mortgage repayments.
Some mortgage lenders provide up to 6 months' holiday from mortgage payments, but this depends on your previous payment history and, of course, your current financial situation.
Can I Request a Mortgage Holiday as a Result of Coronavirus Impacting Income?
Over 1.6 million mortgage payment holidays in the UK were granted at the start of Coronavirus in 2020. While these holidays made a big difference to those experiencing them, they could not continue to be offered long-term.
It's important to note that you can no longer request a mortgage holiday in the UK using Coronavirus as a reason.
That said, some mortgage providers still provide mortgage payment holidays at their own discretion.
One of the perks of Coronavirus related mortgage holidays is that they would not show up on your credit history. All other types of mortgage holidays will show up on your credit history and may impact your credit score.
What are the Pros of a Mortgage Holiday?
First and foremost, the biggest pro of a mortgage payment holiday UK is that it gives you some breathing room for a short period to get back on your feet.
Another pro is that avoiding falling behind on your mortgage payments could affect your credit score more negatively than a UK mortgage holiday.
What are the Cons of a Mortgage Holiday UK?
As with all things in life, some cons come with mortgage holidays in the UK.
It's important to note that a mortgage holiday UK is only suitable for borrowers experiencing a short-term or temporary financial shortfall.
If your income is permanently reduced, there are better routes to take.
The biggest con to remember is that while you're on a mortgage holiday, your interest is not and will start racking up.
At the end of the UK payment holiday on your mortgage, you'll face higher monthly mortgage instalments, which could negatively impact your household cash flow.
Of course, your credit score will be affected, and taking a mortgage holiday in the UK could impact your future creditworthiness.
How Do I Qualify for a UK Mortgage Payment Holiday?
Not everyone will qualify for a mortgage holiday, even if the lender they're with offers them.
Several factors will determine whether you qualify for a mortgage holiday or not, as follows:
The lender – not all lenders offer mortgage holidays
Your specific mortgage contract – some contracts don't allow for mortgage holidays
Your current financial situation – if you're going through a temporary financial problem, going on maternity leave or similar, you may be able to get a mortgage holiday
Whether you have overpaid on your mortgage in the past
Whether your account is in arrears – if your mortgage is in arrears, you won't qualify for a mortgage holiday
How Do I Apply for a Mortgage Payment Holiday UK?
The first step you need to take is to read your mortgage contract and pay special attention to the terms and conditions.
If the mortgage provider does offer a mortgage holiday, it will be mentioned in the mortgage contract.
That said, you can also call your mortgage provider and ask them directly if a mortgage holiday is available to you.
Qualifying for a mortgage payment holiday is one of the first steps. If you don't meet the lender's requirements, you won't be granted a mortgage payment holiday.
First and foremost, lenders offering mortgage holidays UK often require the borrower to have been making full payments on time for a certain period. This period will vary from one lender to the next.
The lender will determine how long of a holiday you can have.
They will take several factors into consideration. Mortgage lenders offering payment holidays may approve your request but offer you a shorter payment holiday than you initially asked for.
The value of your mortgage will also come into play.
For instance, mortgage lenders may only grant mortgage payment holidays UK to borrowers with a mortgage that has a loan-to-value ratio of 80%.
What Happens When the Mortgage Payment Holiday Ends?
Once you've been granted a mortgage holiday, your monthly instalments will halt for the duration of the holiday as determined by the lender.
You should receive a document from your mortgage provider that states your balance, the new monthly instalment amount, and when the next instalment payment is required.
You can then decide if you will increase your monthly instalment amounts so that you can stay on point with your repayments and still settle the mortgage account on the same date as you originally planned for.
Alternatively, you can extend the term of your mortgage by a few months.
This will keep your monthly instalments at an affordable amount, but keep in mind that while your instalments will become lower, you will pay more money in interest fees in the end.
Chatting with a mortgage advisor can help you find alternative ways to restructure your repayment plan so that it works out best for you financially.
Mortgage Holiday FAQ UK Conclusion
If you're struggling with your mortgage payments because of a temporary or sudden short-term financial hiccup, a mortgage holiday UK may be just what you need to get some breathing room again and get back on your feet.
Applying for a mortgage holiday is a simple process requiring you to contact your mortgage lender directly or speak with your mortgage advisor.
Call us today on 01925 906 210 or contact us. One of our advisors can talk through all of your options with you.