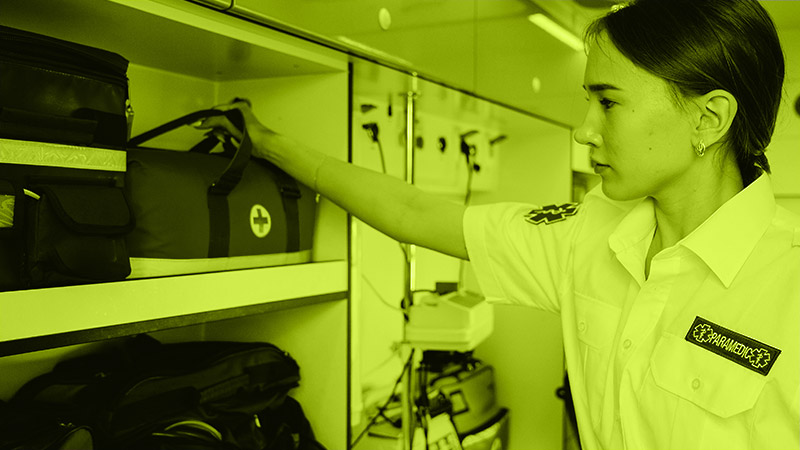 According to the Financial Conduct Authority in the UK, the total value of new approved mortgages in the first quarter of 2023 was 16.1% lower than in the previous quarter, and a whopping 40.7% lower than the previous year.
Since 2020, the value of UK mortgages is the lowest it's ever been, in 2023.
This indicates that fewer people are applying for, and getting approved for mortgages, potentially due to inaffordability.
One must wonder what the market would look like if more options were available for blue light and key workers, who generally struggle to get full financing for a property.
Blue light workers in the UK are typically NHS, social care, armed forces, rescue services, and emergency services staff members and as such a worker, you may qualify for various blue light benefits.
The Blue Light Card Scheme is one program and while there's no such thing as blue light card mortgages, your card can get you various discounts on estate agency and letting management fees with certain companies.
If you're in possession of a Blue Light Worker card, you're already a key worker and can take advantage of several housing schemes and mortgages that may suit your needs and situation (not specifically aimed at blue light workers).
Mortgages Ideal for Blue Light Workers in the UK
While not all of these mortgages and housing schemes are designed specifically for blue light workers, they can provide various benefits for people working in blue light jobs.
As an NHS or blue light worker, you can effectively apply for the following mortgage types:
Buy to let mortgages
Residential mortgages
Joint mortgages
Mortgage schemes (Help to Buy and Shared Ownership, for example)
Do Blue Light Workers Get Mortgage Discounts?
While discounted mortgage deals for blue light workers aren't widely advertised, they exist.
Some lenders – not all – provide discounted mortgages, lower fees, and reduced deposits for individuals working in the care field.
Working with a mortgage advisor is recommended to ensure that you know what discounts are available and can take advantage of them.
Blue light workers who may consider applying for discounted mortgages or special offers include the likes of surgeons, dentists, ambulance workers, police, mental healthcare workers, blood transfusion services, and various other trusts and NHS workers.
How to Qualify for Blue Light Mortgages
You'll have to meet the same requirements as other applicants applying for discounted mortgage types or mortgages with additional perks.
To qualify, lenders may ask to look at your:
Blue light career contracted hours
Credit score
Annual income (payslips and bank statements)
The expected length of your contract (for contractors)
What your blue light worker role is
Some lenders work differently from others and focus on assisting blue light workers.
It's a good idea to find out which lenders are more likely to help a blue light worker, as each lender has a different scoring system for qualifying applicants.
Again, a mortgage advisor may be best suited to check which lenders you will most likely get a positive outcome from.
How Much Can I Borrow as a Blue Light Worker?
There's no hard and fast rule about how much a blue light worker can borrow, as each person's financial situation is unique.
That said, the general rule of thumb is that lenders provide between 3 and 5 times an applicant's annual income.
You'll need to undergo a standard affordability assessment to confirm that you can afford the expected monthly instalments without plunging your budget into distress.
Of course, it's not just your pay band that determines how much you can borrow.
Your credit score and history will play a role too.
Related reading: 
How Long Must I Be a Blue Light Worker to Apply for a Mortgage?
You don't have to have worked in the care industry for years to qualify for a mortgage.
In fact, you can possibly get a mortgage even if you've just started working in care.
The mortgage lender you apply with will examine your contract, proof of employment, or payslips/income.
The terms of your employment in an official appointment letter can be a suitable basis for applying for your mortgage.
What is the NHS Key Worker Mortgage Scheme?
Many blue light workers remember a previously available housing scheme and assume they can still apply.
The NHS key worker scheme was a government initiative set in place to help NHS, and other care staff get a mortgage.
This scheme is no longer available, but you can consider several alternative mortgage options that offer low-interest rates and reduced deposits.
The NHS key worker scheme was disbanded in 2019.
Alternative Schemes for Blue Light Workers Interested in a Mortgage
Below are some alternatives to the NHS key worker mortgage scheme:
Help to Buy Mortgages
The Help to Buy scheme perfectly suits individuals who need help to raise a large deposit to buy a home.
If you qualify for this scheme, you can get a mortgage with just a 5% deposit.
The government will top up your deposit by adding 20%, bringing it up to 25%.
Shared Ownership Mortgages
Shared ownership mortgages are a good option for blue light workers who can't afford a mortgage for the full value of the home they wish to buy.
With a shared ownership mortgage, you can buy a portion of the property and then pay rent at a reduced rate on the balance outstanding.
When buying a portion of the property, you can expect to be able to buy between 25% and 75% of the property.
You can later buy a larger share of the property if you wish to.
The perks of a shared ownership mortgage are that the deposit and monthly instalments are typically lower than on a mortgage for the property's full value.
Related mortgages guides: 
Right to Buy
If you're a blue light worker who rents a council house or a housing association residence, you may find that the Right to Buy scheme can help you purchase the property you're already in.
You'll be able to buy the property at a discounted rate, ensuring that you're not out of pocket.
Blue Light Worker Mortgages Conclusion
Consulting with a mortgage advisor is the best way to ensure that you're aware of the various blue light worker mortgages or options that are suited to individuals in your situation.
With the help of an expert, you can find out which schemes and mortgage types you're likely to qualify for, and can get help with the process of setting everything in place.
Call us today on 03330 906 030 or contact us to speak to one of our friendly advisors.