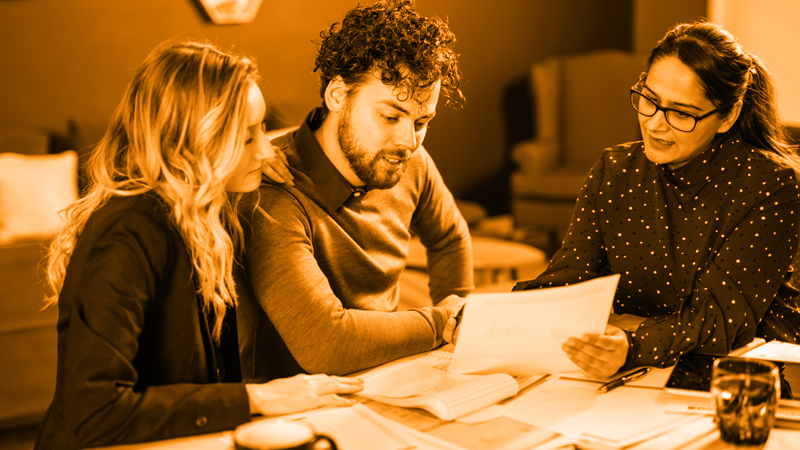 Furlough leave refers to a mandatory temporary leave of absence or modification of work hours without pay or with reduced income for a specified period.
If you're among the many workers in the UK who have been on furlough leave, you may be wondering how it can affect your chances for a mortgage.
Read on to learn more about getting a mortgage after furlough leave.
Can You Get A Mortgage After Furlough Leave?
Yes. Although your choices may be limited, being on furlough leave doesn't disqualify you from getting a mortgage.
Mortgage decisions are made on many different factors, and being furloughed is only one of them.
If you just returned to work and are back on your original employment status or contract and can prove income and affordability, you can easily get a mortgage.
Your mortgage application may not be affected, provided you meet the lender's criteria, but not all lenders are the same, and some may be more flexible than others.
Each provider uses their criteria, and you can find excellent deals with standard terms similar to borrowers who were not on furlough leave.
Your situation can influence the lender's willingness and the rates you get, so it's wise to consult a mortgage advisor or broker with access to the whole market and experience arranging mortgages after furlough leaves.
The broker can connect you to lenders who can give you an excellent deal based on your situation.
How Does A Furlough Leave Affect Mortgage Eligibility?
Ways in which a furlough leave can affect your mortgage eligibility include your job security, income and affordability.
Lenders want to be sure you can afford the mortgage and continue affording it for the foreseeable future.
Since your income will have reduced during furlough leave, it may have impacted your debt-to-income ratio, which can significantly impact an application.
There may also be uncertainties about whether you'll go back to full-time employment with your previous income and contract terms.
Furloughs are often used when there isn't enough work or cash for payroll, and this can also cause layoffs where employers cut jobs and release employees.
Ensure you document your job security, like having a written confirmation from your employer to help with your application and give lenders confidence in your income and ability to repay on time.
How Can I Get A Good Rate On A Mortgage After Furlough Leave?
One of the best ways to get a low rate on a mortgage after furlough leave is by saving up a high deposit.
Higher deposits can help reduce your loan-to-value (LTV) ratio and give you access to more lenders with excellent rates.
The LTV is the size of your mortgage expressed as a percentage of your property's value.
Lenders consider LTV bands when making their decision, and it will impact the deal you get.
A larger deposit means a lower LTV, increasing your chances of getting favourable rates from more lenders as they consider the mortgage a lower risk.
Other factors that can impact the rates you get include your credit history and loan period.
Should I Apply for A Mortgage After Furlough Leave or During Furlough?
It's better to apply for a mortgage after furlough leave than during the leave period, especially if your income has taken a hit.
Furlough leaves usually involve reduced income, which can go back to the initial amount after the furlough period and help with your mortgage application.
However, if you can show the lender that your employment and income are secure and you'll return to your normal income after leave, you don't have to wait to apply for a mortgage after furlough leave.
A document or letter from your employer about your return to work can greatly help.
Your chances of approval will depend on the lender, as some may only consider your furlough income instead of your full salary.
A mortgage advisor or broker with full market access can help connect you to lenders willing to consider your full salary during furlough leave.
Can I Remortgage After Furlough Leave?
Yes. Your furlough leave will not impact you if you're remortgaging onto another product with your existing lender.
It's usually referred to as a product transfer, and you can do this over the phone or online.
Product transfers don't usually have affordability assessments, so a furlough leave will not make a difference.
However, the furlough leave can impact the application if you want to extend your borrowing as part of the remortgage.
The lender will assess your affordability, and the reduced income can affect how much you can borrow.
Remortgaging to a new lender can also be problematic if your income changes during or after furlough leave.
If your total income has been reduced, the amount you can borrow will also reduce, and you'll likely get strict terms with a new lender.
In such cases, extending the term of your mortgage with the current lender may be a better option to maintain affordability.
What Happens if I Got Approved For A Mortgage Before Furlough Leave?
If you got approved for a mortgage before going on furlough leave, the application outcome will depend on your situation after the leave.
Some lenders may insist that you make another application based on your current salary, while others may continue with the original terms of the deal provided you can prove affordability.
Your overall application may be assessed further, and the lender will want to determine whether you've returned to work and at what salary.
They'll need confirmation that you can afford loan repayments in the long term with your current income.
Documents Needed To Apply for A Mortgage After Furlough Leave
You can speed up the process by preparing necessary documentation like:
Utility bills from the past 3 to 6 months
P60 form from your employer
Payslips from the last three months
A driving license or passport
Bank statements from the last 3 to 6 months
Mortgage After Furlough Leave Final Thoughts
Being on furlough leave doesn't mean your hopes of climbing the property ladder are over.
You can qualify for a mortgage after furlough leave and get attractive terms and rates provided you can prove affordability.
A mortgage advisor or broker can help you get the best deals and provide expertise on increasing your chances of approval.
Call us today on 01925 906 210 or contact us. One of our advisors can talk through all of your options with you.