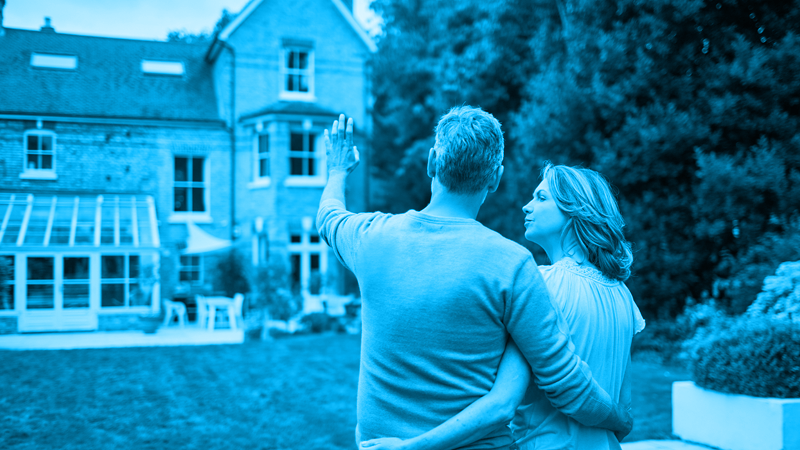 Are you wondering what year your house was built? And how old your house is?
You can find out when your property was built relatively easily and this guide we'll explain how…
People often have questions about their property, including wondering who the previous owners were or when the property was built however the homeowner may be unsure where to find the information.
In this guide, we are going to discuss where to find information that will help identify the age of a property as well as learning about previous owners and occupiers too.
Where can I Find Out When My House was Built?
There are commonly two places that can be checked to establish when your property was built, either via the county offices website or the land registry.
Where can I Find Information to Establish the Age of my Property?
There are few sources of information that could be useful in order to determine the age of property including:
Records within the 1982 Act Register – A register documenting around two thousand homes that were built before 1862
Local archives held within the local authority council, parish or local library – There are a vast range of documents held in local archives such as old telephone books, papers and maps which may help when researching details about a property
If the property is of national importance due to architectural or historic interest, it may be listed on a special register, commonly known as the status of a 'listed building'.
Such properties are protected by law and therefore any changes to a listed building must be carefully monitored via an application for listed building consent should any alternations be desired.
The records of properties registered on the List of Buildings of Special Architectural or Historic Interest, are held by the National Heritage and are publicly available.
Need more help? Check our quick help guides: 
How can I Find Out When My Property was Built?
The information found in public records may provide information on who owned the land or who lived in the property, however, they may not cover when the property was built for a number of reasons.
For example, there could be records of a property on the site for hundreds of years however at one point the building itself may have been damaged and therefore re-built.
Therefore, for a more accurate timeframe of when your property was built the following would be of interest:
Obtain a property survey – A property survey involves the instruction of a Surveyor to visit and inspect the property.
The Surveyor would write a report detailing the type of construction that the property is made from, the age of the property and would provide further details on the current condition of the property.
Obviously, there are costs involved with obtaining a property survey that would need to be considered.
Request details from the local planning office – Most developments or property changes require planning permission to be granted before they can proceed and therefore the local planning office is likely to hold documents providing a history of such changes. The local authority may charge a fee for providing copies of the data held.
Land Registry Records – The records held by the Land Registry can provide many details about a property including details of the current property owner, details of any mortgagees or other charges against the property, as well as information regarding the history of the building. Again, there will be charges to request copies of the information held by the Land Registry.
Checking Tax Records – The tax rules have changed over the years and therefore the reliability of the data is not guaranteed, however checking tax records may help pinpoint when a property was built as property taxes may have been payable. In addition, documents that record property values may also trace construction phases or extensions being added.
Property Deeds – The property deeds also contain information indicating when a property was built. Copies of property deeds can be requested from the government's website, and again there is a small charge for the service.
Further general information is available that can help to estimate the age of a property such as reviewing the style of the property for any features that relate to an era within building history, for example, the position of the windows.
Historic England also provides further information to assist with estimating the age of a property. In addition, historical ordnance survey maps may help provide information, as well as local sources such as asking neighbours, although the accuracy cannot be guaranteed!
Related guides: 
Where can I Find Out Who Were the Previous Occupiers of the Property?
The census is a survey that takes place every ten years within England and Wales, collecting data on households including details of the residents, their occupations and education level.
The data collected is used for many purposes from academic studies or to aid local policymakers and is made publicly available one hundred years after the census took place.
This data can be a great insight to discover who previously occupied property if the property is more than one hundred years old.
If the property is less than one hundred years old, the other places to look for information on previous occupiers are the local housing records and local library archives.
Copies of the local housing records can usually be requested through the local authorities' website or office and would contain a list of who lived within the property, whereas local library archives may have other information such as phone books.
Related guides: 
When Was My House Built Summary
There are many sources of information available to establish when a property was built, details of previous owners and occupants and a vast array of other information, however, documents will be more accurate than others.
This post has explored the different locations that information is stored and an introduction into the process of how to request access to view the information or copies, usually for a small fee.
Should more in-depth information be required about a property including its construction type and current condition, a property survey can also be arranged however the price of such a service does range anywhere from £400 to £1,500.
Please feel free to get in touch with our friendly team of advisors to book an initial consultation to discuss the options available to you.
Call us today on 01925 906 210 or feel free to contact us. One of our advisors will be happy to talk through all of your options with you.