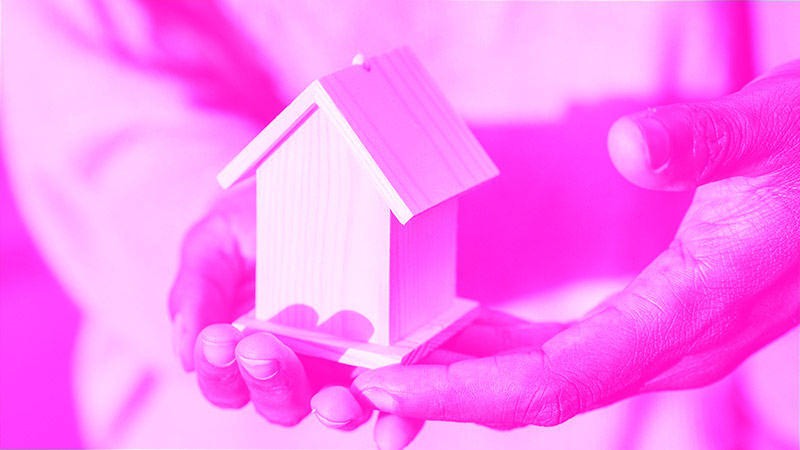 While mortgage protection insurance isn't compulsory in the UK, it's certainly worth some consideration, especially if you don't have hefty savings that will cover your mortgage instalments if you find yourself out of work for a while.
In such instances, you'll face a financial burden and the added stress of being unable to afford your accommodation.
According to the House of Commons Library, employment levels fell by 207,000, with the unemployment rate now at 4.3%.
This indicates that 1.46 million people in the UK, 16 years and older, are unemployed.
For some, a gap in employment is unavoidable, and there's no knowing if that unavoidable situation may be yours anytime in the future.
Death, disability, and sickness are all very uncomfortable and unfortunate scenarios that may present financial hurdles that affect mortgage repayments.
For many, there are strong arguments to avoid mortgage protection insurance.
For instance, some people investing in a property may already be financially strained and consider insurance a non-essential additional expense.
Others may feel that job loss, death, or similar will never be an issue they'll have to face.
While these may seem like viable reasons to avoid insurance when everything is running smoothly, no one can genuinely be sure when or if emergencies and financial downturns might strike.
Ensuring that you have a plan in place for emergencies or unforeseen circumstances is important when investing in property.
If you face unemployment or financial hiccups, you may be forced to sell the property or other assets to cover costs. Having mortgage protection insurance in place can provide peace of mind.
Important Things You Need to Know About Mortgage Protection Insurance
There are a few things you need to know about mortgage protection insurance in the UK before you start looking for the right policy.
The mortgage protection insurance policy will stipulate all the terms of your agreement.
In most instances, the policy will only kick in if you're out of work or unable to pay for a certain time, usually 30 to 60 days.
This is the exclusion period, which means that the policy must be at least 30 to 60 days old before you can process any claims.
If this is the case, your insurance will pay a certain amount each month.
In some instances, when cover is included for additional bills, the insurance provider will pay out 125% of the mortgage instalment.
Most policies will have a cap on the time it pays out. For instance, some providers will pay for 12 months and others for 24 months.
Mortgage protection insurance protects your mortgage payments, which means the money is paid directly to you, not your lender.
Types of Mortgage Protection Insurance Available to UK Property Buyers
There are several types of mortgage protection insurance products for homeowners to choose from. Some of these include:
1. Critical Illness Insurance
If you happen to fall ill or become disabled, a lump sum can be paid out.
No tax can be charged on this type of insurance payout and can be used to help cover the costs of daily living, medical expenses, and so on.
Each insurance provider specifies critical health conditions covered, affecting your payout after diagnosis.
Common illnesses in critical illness insurance include stroke, organ transplants, and heart attacks.
2. Income and Redundancy Insurance
When becoming ill, injured, or losing your job, the last thing you want to worry about is losing your home too!
And that's where income and redundancy insurance comes in.
This type of insurance is useful if you lose your job, can't work due to injury/illness, or become temporarily unable to work due to an accident.
The insurance will kick in and help you cover bills, including outstanding loans and mortgage instalments. Income and redundancy insurance will cover lost income until you get back on your feet.
3. Mortgage Life Insurance
If you have a partner, children, or family members who you want to spare from the cost of your mortgage if you pass away, having mortgage life insurance is a good option.
The lump sum provided will usually cover the outstanding amount of the mortgage.
In some instances, depending on how you set the policy up, extra funds may also be provided to help with additional expenses the family might face.
Related reading: 
Factors Affecting the Cost of Mortgage Protection Insurance
Several factors affect the final cost of mortgage protection insurance each month.
These include:
Current age
Salary
Job
Mortgage instalment amounts
An individual, who works in an office job, is less likely to become injured due to work.
Therefore, the cost of their insurance may be less than someone who climbs buildings or trees for their work.
You could also pay more if you want special conditions such as a reduced waiting period or additional scenarios that may stop you from working.
How Do I Find the Right Mortgage Protection Insurance for Me?
Setting mortgage protection insurance in place is important for safeguarding you and your family from financial distress in the future.
While it's not compulsory, it is considered a responsible financial step.
Finding the right mortgage protection insurance will take a bit of planning and forethought.
If you don't have mortgage experience or aren't familiar with mortgage protection products, it's in your best interests to consult with a mortgage advisor.
When approaching a mortgage advisor, have your current mortgage amount available along with your personal particulars.
Call us today on 01925 906 210 or contact us to speak to one of our friendly advisors.