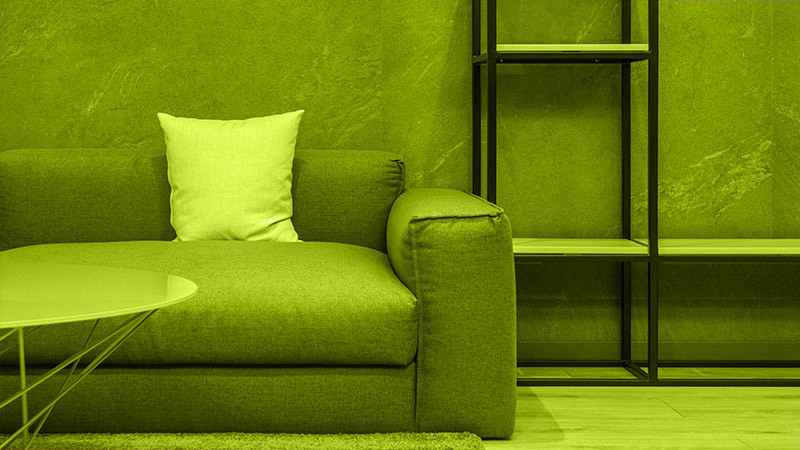 You'll need at least a 5% deposit for a mortgage thanks to the UK government's Mortgage Guarantee Scheme, which lasts until December 2023.
Saving up for a mortgage deposit is one of the first steps to homeownership, so knowing how much you need can give you a target to work towards.
Here's everything you need to know about how much a deposit for a mortgage is in 2023 and how it affects the type of mortgage you get.
How Much Deposit Do You Need to Get A Mortgage?
A minimum mortgage deposit of 5% of the property's purchase price can get you a mortgage and help you get onto the property ladder.
The deposit amount you'll need is usually worked out as a percentage of the value of the property you want to buy.
Mortgages are typically available at up to 95% loan-to-value (LTV), meaning you'll need a 5% deposit and borrow the rest with the mortgage to make up the total cost of the property you're buying.
For example, for a property worth £200,000, you'll need to save a deposit of £10,000 (5%) to qualify for a 95% LTV mortgage, where the mortgage covers the remaining £190,000.
Related reading: 
How Does Deposit Size Affect Mortgages?
Generally, higher mortgage deposits allow you to qualify for more mortgage deals and better rates, as more lenders will be willing to consider your application.
Low deposits will limit you to a few lenders, and they'll likely have more stringent criteria you need to meet.
Your choices will improve as your deposit gets bigger, as it opens you to a bigger pool of lenders with more competitive deals.
The deals get better every time your deposit increases by 5%, so you can target milestones of 10%, 15%, 20%, and above to get attractive mortgages.
How Much Deposit for A Mortgage Will You Need to Save?
How much money you need to save for a mortgage deposit will depend on where you buy your property and the monthly repayment costs.
You can speak to local house agents for a rough idea of local house prices, or use property portals like Zoopla or Rightmove.
The amount of deposit you save will determine the monthly mortgage repayments.
Each repayment covers a portion of the interest and the capital, so a big deposit translates to a smaller loan and less interest in total.
You can work out how much a mortgage will cost you each month, and if the repayments are too high, you can save a bigger deposit to reduce the cost.
Should You Save A Bigger Deposit for A Mortgage?
Yes! Here are a few reasons why you should consider saving more:
Cheap repayments – The bigger the deposit, the smaller the loan you'll need, translating to more affordable monthly repayments.
Improved chances of acceptance – A low deposit will translate to higher monthly repayments, meaning you'll have to spend more monthly and will likely fail affordability checks conducted by lenders to determine how much you can afford to repay based on your income and outgoings.
Better deals – With a larger deposit, lenders will view you as less risky and will be more willing to offer the best deals with the lowest rates. The best rates on the market are usually available when you have over 20% as a deposit for a mortgage.
Less risky – A bigger deposit allows you to own more of your property outright and reduces the chances of falling into negative equity in case house prices fall. Negative equity means you owe more on the mortgage than what the property is worth, making it challenging to switch mortgages or move houses.
Can I Get A Mortgage With Zero Deposit?
Yes. However, your options will be limited since only a few lenders offer 100% mortgages where you borrow the full property value without a deposit.
In most cases, mortgages with zero deposit are only available through guarantor mortgages, which involve a parent, family member, or friend agreeing to take on some of the risk involved in taking out a mortgage.
They guarantee to take on the responsibility for mortgage repayments if you cannot make them.
It usually involves securing the loan against savings deposited in a dedicated account or a property they have equity in.
Mortgages with zero deposits usually carry higher risks of falling into negative equity if house prices fall.
Lenders offering such options will be limited because of the risks involved, and you'll likely pay more in interest and fees.
What Government Scheme Can Help Reduce The Size of Deposit for A Mortgage?
Some government-backed schemes that can significantly reduce the amount you'll need as a deposit include:
The Mortgage Guarantee Scheme – This scheme aims to encourage lenders to provide more 95% LTV mortgages in the market and allow people to buy properties with only a 5% deposit. The government shares some of the mortgage risk with the lender and can compensate them in case of a default.
Shared Ownership – These mortgages involve borrowers owning a share of the property and paying reduced rent on the remaining portion. It results in smaller mortgages, which translate to lower deposits depending on how much of a share of the property you own.
The Right to Buy Scheme – This scheme allows eligible social housing tenants to purchase a council home at discounted prices or without a deposit. You can even use the discount for the deposit among some lenders.
Lifetime ISAs – These are savings accounts you can use to build up money for your first home if you're aged 18 to 39. The government adds a 25% tax-free bonus for every year you hold one of these accounts, which can help you quickly save a deposit.
How Much Is A House Deposit Final Thoughts
The amount of mortgage deposit you need can depend on your circumstances, so it's wise to consult an independent mortgage advisor who can help you get the best deal for your situation.
They can assess your finances and the property you want to buy and help you determine how much you need to save as a deposit.
Call us today on 01925 906 210 or contact us to speak to one of our friendly advisors.