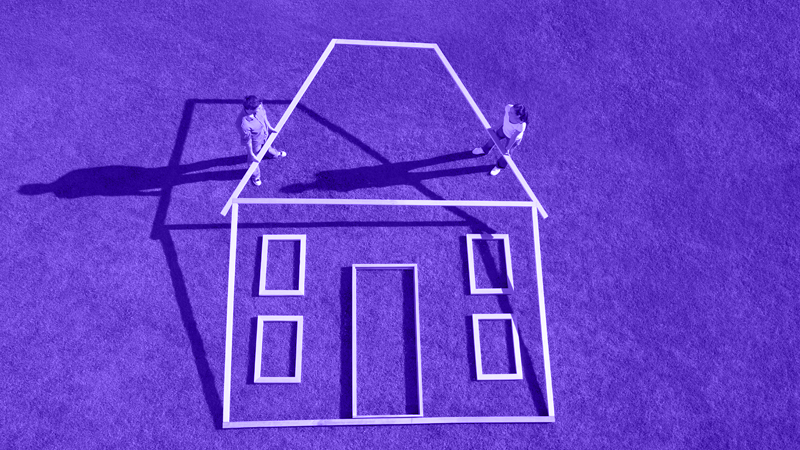 The term non-standard covers many things, however typically, the terminology is reserved for those properties that are not made of the standard bricks and mortar.
In this post, we will discuss the various types of financial products that can be used to purchase properties or develop properties in some circumstances, and the application process in order to obtain a non-standard construction mortgage.
What is a Non-Standard Construction Mortgage?
A non-standard construction mortgage is a specific financial product that enables the purchase of a property that is constructed with materials other than bricks and mortar, has a tiled roof and concrete foundations.
Typical elements of a non-standard constructed property are as follows:
Thatched roof properties.
Properties with steel or timber frames.
Single brick constructed properties.
Prefab properties are made of concrete.
Listed properties.
High rise flats.
The above is not an extensive list, however, provides some examples of properties that are deemed as 'non-standard' for the purchases of obtaining a mortgage.
Need more help? Check our quick help guides: 
Can a Mortgage be Sought on an Unusually Constructed Property?
Although there are a number of specialist lenders that offer non-standard construction mortgages, it is assumed that non-standard property types are riskier and therefore finance options can be limited.
Each lender will have their own process in order to assess the construction of the property, the property's current condition, value and the risks involved with lending on a non-standard property, and therefore the application process can be more complex than that of a standard mortgage against a typical brick and mortar property.
What Should be Considered in Relation to Non-Standard Construction Mortgages?
There are a number of factors that should be considered before opting to purchase a non-standard property as follows:
 The Property Maintenance – With non-standard properties there could be specialised maintenance or treatments that are required, for example, a thatched roof requires regular inspections in order to monitor the condition it and the roof ridge will require replacing every eight to ten years, with a full thatch roof replacement often required around every thirty years.
Insurance – Building insurance for non-standard properties may also be expensive and therefore specialised insurance brokers may be best placed to find the most competitive deals.
Re-selling ability and price – As we have discussed, there are additional factors to be considered when deciding whether to opt for a non-standard construction mortgage and the ability to re-sell the property could be hampered due to the specialist nature of the property, as not everyone will be prepared to jump through the extra hurdles.
The Valuation Report Findings – Lenders who do not have a set process for reviewing non-standard construction properties may rely on the comments within the valuation report and therefore this can result in delays while the lender analyses the report findings or, requests further surveys or information.
There also may be scenarios where a potential mortgage holder would seek to convert a non-standard property in order to obtain a standard mortgage.
This could involve reinforcing steel frames, for example, however, any improvements would require certified companies to be used in order to provide the relevant evidence to the mortgage company.
Should this scenario be of interest, it may be worth seeking the advice of a mortgage broker as the initial finance to purchase the non-standard property and undertake the building modifications may be undertaken via a range of finance options.
Other than a non-standard construction mortgage. Examples of more flexible, short-term, cost-effective borrowing for such purposes could be construction finance.
Related guides: 
Non-Standard Construction Mortgage Application Process
The application process for a non-standard construction mortgage will often vary between lenders, on a case-by-case basis.
As we have briefly mentioned, the lender will undertake due diligence on the property to establish the current construction and the levels of risks of granting a mortgage on a non-standard property.
Due to the nature of the non-standard property type, each case will usually be unique and therefore will take additional time to manually analyse as well as requesting further details if needed such as further professional advice or valuations or details of the development plans if changes are proposed.
As with standard mortgages, the lender will also require details of the applicant's personal circumstances, financial background and in some cases, their experience within the building and construction industry, in order to complete the necessary background and credit checks.
Due to the complexity of non-standard construction mortgages, the timeframe to undertake the underwriting process may be a lengthy one.
Therefore potential mortgage applicants may find that using a mortgage broker is beneficial as the broker can provide assistance with the application and advice throughout the process.
Mortgage brokers can also review the entire mortgage market in order to find the potential mortgage applicant the most competitive deal for the right financial product to suit them, as well as advising which lenders would be most suitable for the type of non-standard construction property that the mortgage is due to be associated with.
Advantages of Non-Standard Construction Mortgages
The main benefit of a non-standard construction mortgage, (once the lender has been pinpointed for the type of property), is that the lender will have knowledge of the specific non-standard construction market.
Therefore would understand the common hurdles of obtaining a mortgage and would have processes in place in order to obtain the relevant information quickly to assess the mortgage application.
Alternatives to Non-Standard Construction Mortgages
There is a range of other borrowing methods available instead of non-standard construction mortgages such as bridging loans, or more flexible construction loans.
However, the most suitable type of finance product will likely depend on the condition of the property, any plans to develop it and the duration of time that the mortgage holder is planning on owning the property for.
For further information on which type of finance would be most suitable for your requirements, please arrange an appointment to discuss your personal situation with a specialised mortgage broker.
Non-Standard Construction Mortgage Summary
In this post, we have explored what Non-Standard Construction mortgages are and when they would be most suitable to a mortgage applicant.
Such financial products are rarely found on a typical high street and therefore are usually accessed via a specialised broker.
Brokers can search the whole of the market in order to obtain the specific financial product required at the most competitive borrowing terms and interest rests.
Should the property you are interested in have a non-standard construction, please get in touch with our friendly team to review the finance options available.
Call us today on 01925 906 210 or feel free to contact us. One of our advisors will be happy to talk through all of your options with you.