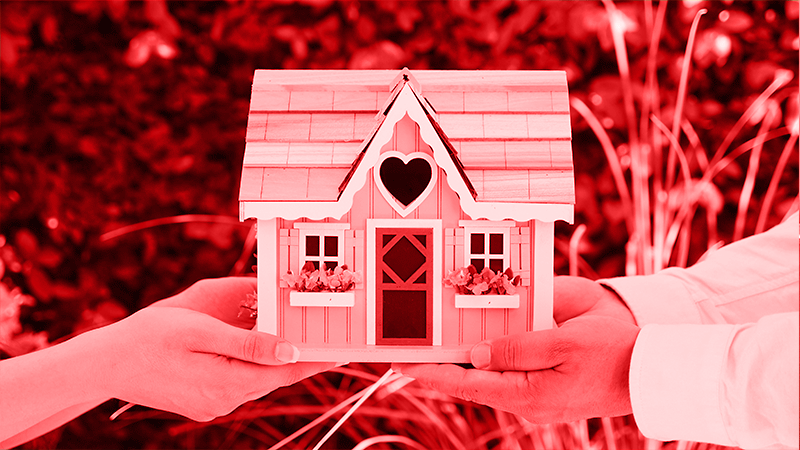 Although mortgages are private loans, the Bank of England and the Financial Conduct Authority regulate the lenders who provide them.
Mortgage affordability rules can vary between lenders but usually follow the same practices.
If you're considering getting onto the property ladder, getting acquainted with affordability for mortgage rules can help you improve your approval chances.
Here's everything you need to know about rules for mortgage affordability in the UK and the recent changes.
What Are the UK Mortgage Affordability Rules?
Rules for mortgage affordability help ensure you can repay the amount you borrow and the accumulated interest for as long as possible without getting into financial strain.
Mortgage providers are businesses and must secure an income while competing with other lenders and providing loan products that are fair and attractive to borrowers.
The Financial Conduct Authority requires mortgage lenders to assess whether applicants can afford to repay the amount they wish to borrow.
Lenders do this by undertaking mortgage affordability assessments where your income, debts and spending are considered.
Taking out a mortgage you can't afford can have serious consequences, including losing your home and damaging your credit record and financial situation beyond repair.
Falling behind on mortgage repayments is riskier than having rent arrears, so affordability assessments must be rigorous.
Mortgage affordability is usually based on various factors that directly and indirectly affect how much you can borrow.
How Much Can You Borrow Based on Mortgage Affordability Rules?
Mortgage providers can assess affordability however they wish, provided it's considered fair to the consumer, so each can have slightly different processes.
Some lenders are willing to offer more than others, but as a rule of thumb, most applicants can only borrow up to 4 or 4.5 times their annual income based on mortgage affordability rules.
If you search extensively, you can find some lenders offering up to 5 times your income under the right circumstances.
If you're making a joint application and buying a home with someone else, the affordability assessment is usually based on your combined annual income.
For example, if your income is £20,000 and your partner's income is £30,000, you can borrow (£20,000 + £30,000) x 4 or 4.5 = £200,000 – £225,000.
Direct Factors in Affordability for Mortgage Rules
Although income is the largest factor in mortgage affordability assessments, other significant factors you should be aware of include the following:
Debts
Your current debts can influence the amount a lender will lend to you. If you're currently paying off large debts, it can reduce the amount you can borrow.
Debts are usually considered significant if they require monthly repayments amounting to over 50% of your monthly income.
You'll likely need to wait until you've paid off some of this debt before you apply for a mortgage.
Average Spending
Lenders will want to see how much you spend on monthly outgoings like food, bills, household essentials, childcare, travel, leisure and clothing.
Assessing regular spending habits can help lenders determine whether you have enough left over to cover monthly mortgage repayments and can be a reliable borrower.
The amount you can borrow will reduce if you have high monthly outgoings over your budget. It might be worth keeping your spending as low as possible for 3 to 6 months before applying for a mortgage.
Indirect Factors in Rules for Mortgage Affordability
Some eligibility factors can indirectly affect the amount you can borrow by increasing or decreasing the number of deals and mortgage providers you can access.
These include:
Your Credit History
The better your credit history, the more products and mortgage lenders you'll have access to and the higher your chances for approval.
The quality of your mortgage deal will generally improve with the strength of your credit score.
If your credit report has minor issues like late payments or defaults, you may still be considered, but your income multiple will be lower.
Some lenders will disregard your application entirely if you have significant issues like county court judgements or bankruptcy.
However, some specialist providers can consider, and you'll need a qualified mortgage broker to help you explore your options and navigate the situation.
Employment Status and Profession
Stable employment and sustainable income can play a role in getting approved. Mortgage providers want to ensure you earn enough every month to cover mortgage payments in full and on time.
If you earn from non-traditional sources or are self-employed, lenders can be cautious about how much they can include in the affordability assessment.
This is because the income can fluctuate, and you may not always earn the same amount each year.
It can be challenging to guarantee the highest possible amount, and the lender may choose to use the previous year's figure or an average of two years.
Some lenders will also offer higher income multiples to borrowers in specific professions like lawyers, doctors and accountants.
The lenders may stipulate a particular age range for such buyers, like 25 to 40.
Loan To Value (LTV)
The loan-to-value of the mortgage is the percentage of the total property price that you're borrowing.
For example, if the property is worth £200,000 and the mortgage is £180,000, the LTV is 90%.
Your deposit amount will influence the LTV, and lenders generally offer better deals to applicants with lower LTVs because they offer more security.
You can get low-interest rates and more affordable monthly repayments with a low LTV.
Mortgage Affordability Rules for Buy-to-Let Properties
Affordability assessments for buy-to-let mortgages can differ from standard residential mortgages because rental income will likely be used for mortgage repayments instead of employment income.
Lenders may base their assessment on the projected rental income.
Changes to Rules for Mortgage Affordability
In August 2022, the Bank of England scrapped a key mortgage affordability stress test that required borrowers to afford a 3%-point rise in interest before getting approved for a mortgage.
This makes it easier to get on the property ladder.
However, the 4.5 times income rule remains in place, and you'll still need to fulfil FCA affordability tests.
UK Mortgage Affordability Rules Final Thoughts
Preparing for a lender's affordability assessment and fulfilling mortgage affordability rules is wise before applying.
You can do this by improving your credit score, clearing any debts you may have, reducing your spending and saving up a substantial deposit.
A mortgage broker can also help you find the best deals for your situation and guide you through the process.
Call us today on 01925 906 210 or contact us. One of our advisors can talk through all of your options with you.