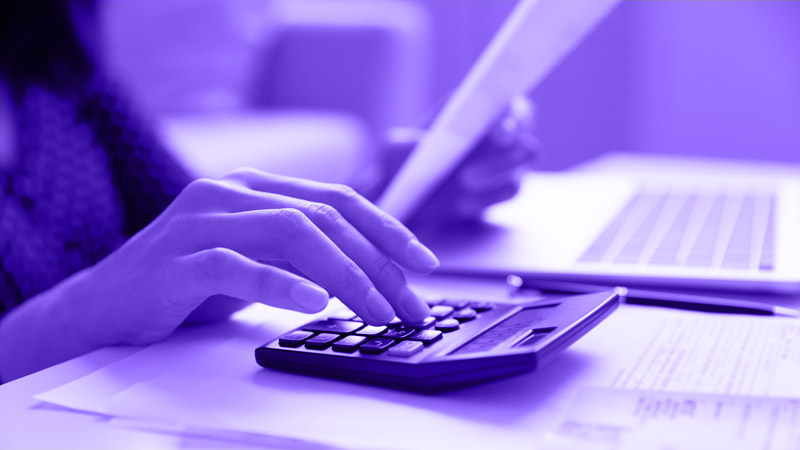 Your mortgage will undoubtedly be the biggest financial commitment of your life.
According to latest figures, the average mortgage balance in the UK at the end of 2021 was a whopping £137,934.
And with mortgage interest rates sitting at 5.13% (as of February 2023) for a two-year fixed rate and 4.78% for a five-year fixed rate, you must make the right decision.
If you're applying for a new mortgage in the UK and will meet with a mortgage advisor, here are ten questions you should have ready for them.
1. How Much Can I Borrow for My UK Mortgage?
The most important question, of course, is how much you can borrow if you qualify for a UK mortgage.
Any motivational coach will tell you to put your past behind you and never look back, but in the case of UK mortgages, this isn't possible as your credit history may come back to haunt you.
Your credit score will undoubtedly play a role in how much you can borrow for a mortgage. The better your credit score is, the more you'll be able to borrow.
Your credit score is affected by the following:
What credit you already have available, and what portion you're using.
How you've handled account payments in the past.
Court judgments against you.
Electoral roll registration.
The total of your debt.
How many credit checks have been done in your name.
Based on your credit score, what can you expect to borrow?
This one has no straightforward answer because mortgage lenders work differently.
Some might use a complex affordability assessment to determine the maximum amount you can borrow, whereas others may use income multiples.
Providing the mortgage advisor with all your financial information will help them determine a realistic mortgage loan amount.
2. What Documents Are Required to Apply for UK Mortgages?
Here's a list of what is generally required.
If there is anything extra required, your mortgage advisor will be able to advise you:
Proof of income (bank statements, pay slips or tax returns)
Valid form of ID
P60 if you're employed
Tax returns if you're self-employed
3. What Types of Mortgages UK Are Offered?
There are many types of mortgages available in the UK, and you may want your mortgage advisor to explain each type to you:
95% mortgages
Buy-to-let mortgages
Capped-rate mortgages
Flexible mortgages
Guarantor mortgages
Help to Buy mortgages
Standard variable rate mortgages
Joint mortgages
Offset mortgages
Tracker mortgages
4. What Interest Rates Can You Expect on Your UK Mortgage?
What you will pay in interest is determined by the type of mortgage you're offered.
For instance, a fixed interest rate means that you'll pay the exact amount for the specified period (as in the case of a 2-year fixed mortgage APR, your instalment won't change for 2 years).
Discounted variable rates provide discounted rates from the lender's SVR (Standard Variable Rate), and so rise and fall.
Keep in mind that mortgage lenders control their APRs.
Base rate tracker means that the Bank of England's rate impacts your mortgage.
5. What Valuation Options Are Available?
When applying for a UK mortgage, the lender will want to conduct a valuation to understand if the property is a viable security for the loan you're applying for.
While it seems only to benefit the bank, it can also help you figure out if you're paying too much for the property.
There are several types of valuations to choose from, as follows:
Homebuyers survey and valuation – this is a thorough valuation that also provides feedback on expected repairs and maintenance required on the property to maintain its value.
Basic valuation – this simply determines the property value and highlights urgent or significant repairs required.
Building/structural survey – this is a comprehensive survey that provides in-depth advice on whether the building requires repairs and maintenance immediately and in the future.
6. Are There Arrangement Fees on a UK Mortgage?
Arrangement fees are setup fees charged by the mortgage lender. This can be a fixed lump sum or a certain percentage of your total loan cost.
This fee is payable at the start of your mortgage and can range between £500 and £2,000 or even higher.
Before your mortgage advisor finds the ideal mortgage UK for you, ask what the expected arrangement fees are so that you can budget accordingly.
7. Can I Overpay on My Mortgage UK?
Mortgage lenders generate their profits through interest, which means a lengthy loan is preferable to them.
If you wish to overpay your mortgage, it means fewer interest payments to the lender.
For this, lenders may charge a penalty.
In some instances, mortgage lenders let you pay back 10% more each year without charging a penalty.
Discuss the expected penalties for overpaying with your mortgage advisor to ensure that you don't incur fees when you're trying to settle your mortgage faster.
8. Are There Early Settlement Penalties on UK Mortgages?
While you may think settling your mortgage early is admirable, mortgage lenders in the UK may penalise you.
Early repayment charges can be levied if you pay back a portion of the mortgage before the specified date. Some penalties can be as much as 5%.
It's best to ascertain the early settlement penalties – these should also be detailed in your mortgage contract.
9. Do I Have to Take Out Insurance on My Mortgage?
As mortgages are high-value debt, lenders typically insist on buildings insurance.
It's a good idea to enquire if the insurance must be through them or if you can find buildings insurance elsewhere.
You may be expected to pay a fee if your insurance is with another provider. It's also a good idea to discuss whether or not income protection and life cover are required.
10. How Long Does it Take to Process a Mortgage Application?
It's difficult to say how quickly a mortgage application in the UK will be processed. Some mortgages are processed rapidly, while others take a few months.
Some property deals fall through because the process can take too long.
Your mortgage advisor should be able to provide insight into your specific situation.
The National Association of Estate Agents has recorded the average mortgage taking around 53 days to process.
Questions to Ask a Mortgage Advisor UK Conclusion
When discussing your requirements with your mortgage advisor, it's best to ask these 10 questions.
Jot them down and add more to your list to ensure you're able to make an informed decision about one of the biggest financial commitments of your life.
Call us today on 01925 906 210 or contact us. One of our advisors can talk through all of your options with you.