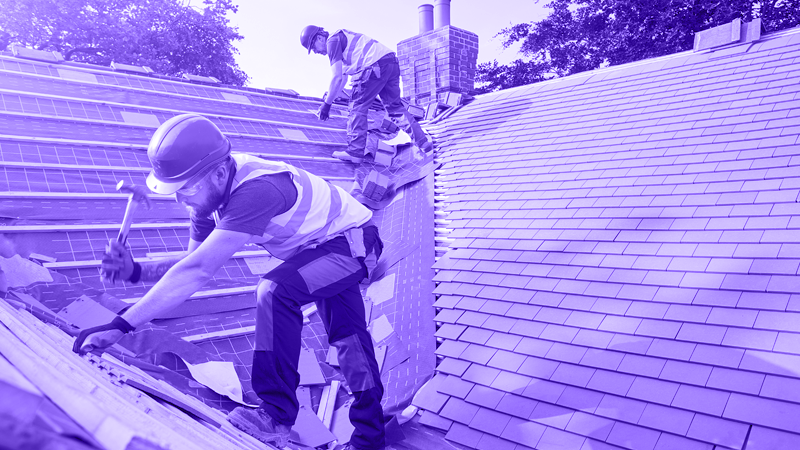 If you're in the property market to make some money, you probably already know that buying a fixer-upper property can provide an opportunity for great profits.
Fixer-upper properties are also great for people who want to get a property with potential at a low price and take their time fixing it up – for their own occupation.
Getting a property that's not in prime condition often comes with reduced rates attached, and if you're savvy enough to get it at a great price point, you can flip the property and make the most of price reductions where renovations are needed.
In a survey done by Buildworld in 2021 in the UK, it was found that 72% of respondents would be willing to buy a home that's ready to move into, whereas 41% of people said they would be interested in buying a fixer-upper property.
So it all really comes down to money, time, and of course, what sort of skills you have when it comes to home renovation.
For many, the concept of renovating a fixer-upper home is exciting because they initially get to save on the cost of the home, and they have more opportunity to create a space for themselves that caters to their personal taste and style.
Of course, the money aspect of fixer-upper properties can be daunting. How do you fund the purchase of the property and the renovations?
The good news is that fixer-upper mortgages are designed to help you do just that. With a fixer-upper mortgage, you can borrow enough for the property plus renovation costs.
This article will explain how fixer-upper mortgages work and how you can take advantage of them.
Getting Buy-to-Renovate Mortgages
The first thing you need to understand is that not all mortgage providers will jump at the opportunity to mortgage a fixer-upper.
If the property is considered inhabitable, you won't get the cash you need to buy the property and fix it up.  Property checks need to be done, and then the type of property may also affect the final decision.
Need more help? Check our quick help guides: 
Instances Where a Bank or Mortgage Provider Says "No"
In some instances, banks and mortgage providers will reject your mortgage application for a fixer-upper property if:
The property is in a dire state as a result of neglect.
The property is deemed inhabitable, which can happen if certain aspects of the building aren't up to standard.
The property requires a conversion.
Working with a specialist mortgage broker could help you overcome this challenge, though. In some instances, you may still find the funding required to purchase the property and fix it up.
Standards Required to Get Fixer Upper Mortgages in UK
If the property isn't in the best state, but your heart is set on it, you may need to refer to the most basic standards a home has to meet in the UK for it to be considered habitable and therefore worthy of a mortgage. These include the following:
The home must be watertight, which means that the roof must be in good condition.
There must be a basic kitchen or food-making facilities.
There must be a bathroom with a toilet inside the house.
The house must have a working water supply (good plumbing).
The property must be secure.
Mortgage providers find these details quite important, so it's best to do a thorough property check before putting in a mortgage application.
Post-Renovation Property Values
When shopping around for fixer-upper mortgages, you will find that most offer the full amount to buy and renovate the property.
Let's say that the post-renovation property value is considered to be £200,000 and you're offered a loan on an 80% ratio of the expected property value once renovated. This means you can take out a mortgage of £160,000.
If the property that you've got your eye on is a bit run down but isn't considered inhabitable, you will probably be offered 80-90% of the property value as it stands.
Related guides: 
Can I Use a Conventional Mortgage for a Fixer-Upper Property?
You may be wondering if you need to seek out a specialist fixer-upper loan or if you can simply apply for a conventional mortgage. The answer is a simple yes. You can use a conventional mortgage to buy a fixer-upper property, but first, give some thought to your financial situation.
Conventional mortgages will provide funding to purchase a property that you plan to occupy, but it won't pay for renovation costs. This can be the ideal option if you have money set aside that you can use for renovations or if you plan to take out a second loan to cover the renovation costs specifically.
Things to be Aware of When Buying a Fixer Upper Property
If you're buying your first home and want to opt for a fixer-upper, there are several things to be aware of. Before you start your application, here are a few things you should pay attention to.
Pay for a full property survey to bring to light any problems that may not be immediately obvious. This gives you a clearer idea of how much the renovations will cost and how much you need to accumulate before you can start your renovation project.
Work with a mortgage provider that takes your personal finances and current situation into consideration.
Before you plan the renovations, ensure that you are fully aware of the building regulations and required planning permissions.
Set a further 15% of the expected costs aside because renovations are rarely as clear-cut and affordable as they initially seem. Unexpected expenses have a habit of simply cropping up.
Renovations don't just cost money; they take time too. Make sure that you have enough time to manage the project or you may find yourself wasting more money on unnecessary services along the way.
Related guides: 
 Fixer Upper Mortgage Final Thoughts
While the prospect of buying a fixer-upper is exciting and of course, alluring, always keep in mind that banks and mortgage providers do their checks for a reason.
If a bank is dead set on not approving a fixer-upper mortgage for your required property, it may be time to move on and look for a different property.
Call us today on 01925 906 210 or contact us. One of our advisors can talk through all of your options with you.
Further reading: