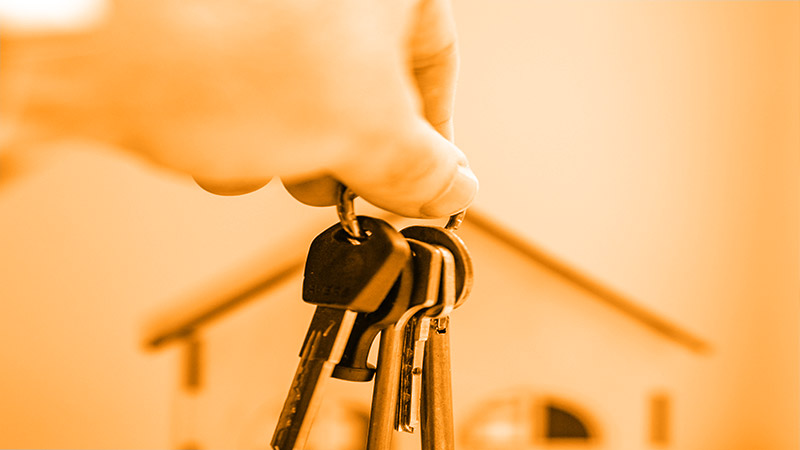 Getting a mortgage in the UK is a big step. It's possibly– no, make that definitely the biggest investment most people will make in their lifetime.
There's no denying that mortgage applications can be a bit of a challenge, but with the right research, know-how, and knowing how to organise your documentation, you can confidently forge ahead.
Before you start with the paperwork, you'll need to save a deposit for your UK mortgage.
The minimum amount mortgage lenders UK will ask on a property is 5%, so do the calculations and ensure you've set aside this amount before you begin any applications.
You can use several free UK mortgage calculators to see how much you'll be allowed to borrow, what the deposit will be and what the estimated monthly instalments are.
Once you've got an idea of your spending power, you can start making mortgage comparisons with the leading UK mortgage lenders.
What Are the Requirements to Apply for a UK Mortgage and How Do I Prepare My Application?
When applying for a UK mortgage, you will need to decide if you're going to approach a lender directly or if you're going to acquire the professional services of a mortgage advisor.
A good tip is to get an agreement in principle before processing a full mortgage application.
"Agreement in principle" is defined: this is an indication from a lender/bank that they could lend a specified amount based on the information/details the borrower has provided about their income, spending, and debts.
With a mortgage in principle or agreement in principle (AiP), you know what price range you can shop in.
Preparing Your Mortgage Application
All lenders follow a similar mortgage application in the UK.
UK mortgage lenders want some form of security in that you can repay the loan that you're applying for.
You'll need to prove that you can afford the loan.
To prove that you can afford the mortgage and that you're a viable candidate for a loan, you'll need to prepare your mortgage application accordingly.
There are 6 basic steps you need to follow to ensure a streamlined UK mortgage application process without any hiccups along the way.
6 Steps to Preparing Your Mortgage UK Application
Quick Overview of Steps:
Check Your Credit Score
Get Proof of Address
Get Valid Proof of ID
Provide Proof of Deposit
Provide Proof of Earnings/Income
Draw Up a List of Your Monthly Expenses
Step 1: Check Your Credit Score
All mortgage lenders UK are required to do a credit check on applicants.
This is a soft credit check if you have an agreement in principle (this won't impact your credit record).
When you're at the stage of processing the full application, you can expect a hard credit check, which will appear on your credit record.
Bad credit scores don't automatically mean you can't get a mortgage, but you can expect the process to be more challenging.
Good credit scores are approved and processed quicker, but those with poor credit scores can expect additional checks to apply, higher interest rates demanded, and lower final mortgage amounts offered.
To avoid surprises, get a copy of your credit report before applying for mortgages UK.
This allows you to make improvements and also correct data that might be incorrect.
Step 2: Get Proof of Address
Your proof of address must be current and include your full name and address.
Utility bills are great for proof of address, but remember that if you're using a bill as proof of address, you must include all pages of the bill, not just the front page showing your particulars.
Whether you need digital or hard copies of your proof of address will depend on which lender you're working with.
Step 3: Get Valid Proof of ID
Valid identity is vitally important when applying for a UK mortgage.
You'll need a form of ID with photographic evidence, so consider using your driver's license, passport, or similar.
Your ID expiry dates must remain valid 6 months after your application date.
Step 4: Provide Proof of Deposit
You've gathered a deposit; now you need to prove it.
All UK mortgage lenders will want to ensure that you've legally acquired your deposit and that they're comfortable with how you've gathered your deposit.
For instance, some lenders will reject applications if the deposit was acquired through a loan or gambling.
Someone can gift you the money, but they will need to write you a letter and sign it stating that it was a gift. Proof of deposit can be proven with bank statements.
Step 5: Provide Proof of Earnings/Income
You don't need to be formally employed to apply for a UK mortgage (you can be self-employed, a contractor, or earn your income through alternative means).
Still, you'll need to prove that you earn a sufficient amount to afford the monthly instalments comfortably.
Each mortgage lender will have its preferred proof of income format, but most often, the request will be for payslips, bank statements, and company financials (if you're self-employed) – and you can even use your tax returns.
You must provide evidence of each income stream if you have multiple income streams.
You can also include additional income as part of your proof of earnings, such as payments you have received for commission, bonuses, and overtime.
Remember that self-employed individuals must provide 12-36 months of full accounts.
Step 6: Draw Up a List of Your Monthly Expenses
An affordability assessment is an important part of the process.
Mortgage lenders UK will want to compare your monthly income with your outgoing expenses.
This will uncover how much cash flow you have available to pay for a mortgage instalment.
The list will be compared with your bank statement, so be as thorough and transparent as possible.
Before applying, scrutinise your bank statement for costs you can reduce.
If you have subscriptions and accounts you don't use, cancel them and allow the difference to show on your bank statements before starting applications.
This will show more available cash flow for your instalment.
What Do You Need to Get a Mortgage in the UK? Conclusion
Working with a UK mortgage broker can help simplify your application process and ensure that you have everything in order for a smooth process.
This is especially helpful if you're self-employed or earn income through multiple alternative streams.
A mortgage advisor or broker can cut through the noise of a UK mortgage application and help you get things on track as quickly as possible.
Call us today on 01925 906 210 or contact us. One of our advisors can talk through all of your options with you.