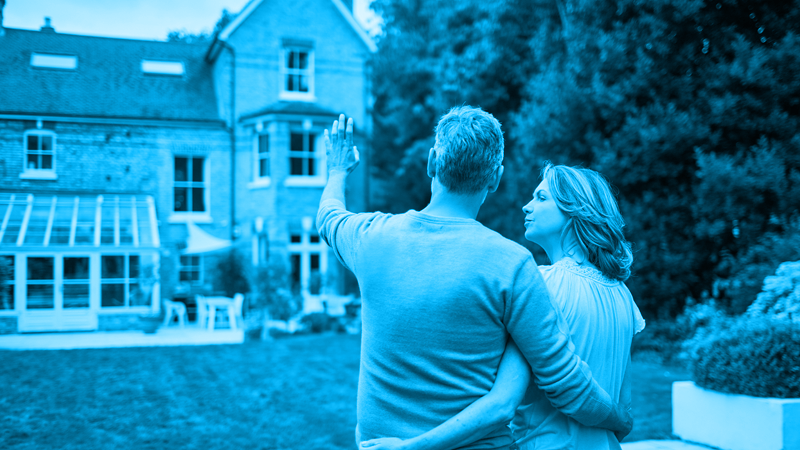 Investment property mortgages include various types of loans such as commercial mortgages, buy-to-let loans, and everything in between.
If you're hunting for info on investment property mortgages, this guide will tell you everything you need to know.
Below, you will learn about what type of finance is categorised as investment property mortgages, how to invest in one, what rates to expect and how to make the right decision for you.
There's no time to waste let's jump right in.
What is an Investment Property Mortgage?
Most people apply for a mortgage to buy a personal home – the home of their dreams. But there are scenarios where you might want to invest in property purely for profit.
You might want to spruce up the property and resell it, or you might want to use the property to earn rental income.
You can even include the purchase of property for commercial use. The only exclusion is property bought for personal use.
The category that your property falls under will determine what type of mortgage you will apply for. The mortgages we will cover include:
Buy to sell mortgages
Buy-to-let mortgages
Holiday rental properties
Commercial property mortgages
While all of these mortgages fall under investment property mortgages, it's important to note that each of these categories may have subcategories within them.
Before we move on, let's first point out that second home mortgages are not the same as investment property mortgages.
Instead, second-home mortgages are properties for personal use; this includes your own private holiday home and secondary residence in which you only intend to spend some of your time.
Investment property mortgages are strictly for people who wish to buy a property they will never inhabit themselves (or their family). The purpose is for the property to generate an income.
While the investment property mortgage may be a second mortgage for you, it is not a second property mortgage for personal use.
Related guides: 
Investment Property Rates vs. Second Home Rates
A residential home of a similar size to a commercial property will come with a lower interest rate.
Why? Firstly, there's a higher risk to the lender. You won't be personally inhabiting the property, which means that you'll have tenants.
And while tenants can be vetted, there's no guarantee that your tenants won't miss payments or damage the property. There's a risk for you and the lender. When there's increased risk, interest rates increase.
Investment Property Mortgage Options
Let's consider the options:
Commercial Investment Mortgages
If you plan to invest in property that will be used for commercial business, this mortgage type is a good option. There are several criteria for getting a mortgage for commercial property as follows:
Proof of viability of the earning potential backed by a strong business plan
Your credit history (some mortgage providers will assist bad credit borrowers)
Your track record in a similar commercial market
The deposit – you need to put down a minimum of 25%, but in some cases, as much as 50% is required
The Buy-to-Let Mortgage
Mortgage lenders offering this type of mortgage will need evidence of a viable investment from you.
With this type of loan, the lender will determine if you are a viable loan candidate primarily based on the property's earning potential (usually rental earnings).  Mortgage providers will decide on your application outcome based on:
Your credit history (some mortgage providers assist bad credit borrowers)
Income to debt ratio
The deposit – you need at least a 15% deposit
Experience as a landlord
The projected earning potential of the property
If you want to get this mortgage, typically you will need to illustrate that the income possible will cover the mortgage repayments by no less than 125%.
Holiday Rental Properties
These mortgages are very similar to the abovementioned buy-to-let mortgages. To get a mortgage for a holiday property you plan to rent out, the decision will come down to the projected rental income.
Most lenders expect applicants to show that the expected property income is realistic and cover at least 140% of the total mortgage. Holiday rental mortgage providers typically expect deposits of no less than 25%.
Buy-to-Sell Mortgages
If you're a property flipper, then you already know about finance on these. These loans are offered to borrowers who plan to purchase property, spruce it up, and then resell it for a profit.
These are designed to offer much shorter terms, usually no more than a few months or years, depending on the work needed.
Related guides: 
Expected Rates for Investment Property Mortgages
Here's the clincher. The interest you pay on a residential mortgage will be less than what you pay on an investment property mortgage.
For example, buy-to-let mortgages may have an interest around 1% higher than a regular mortgage.
That said, each mortgage provider deals with each case separately. The interest rate you're offered will be determined by the loan's affordability, credit history, and the amount of money you have available as a deposit.
To get the best rates, it's important to consider all of your options. Working with a broker can save you time and money as they have the industry know-how to find just the right deal for your needs and financial situation.
The best way to ensure you get the best rates is to make sure you meet all the mortgage qualifying criteria and work on your credit report.
Ensure that you reduce your monthly expenses (debt to income ratio is important), pay your bills on time and in full, and check your credit profile to ensure all the details are correct.
Are There Other Options
Some borrowers wonder if there are other options they can consider when they wish to buy a property using a mortgage. The following may be worth looking into if you're trying to raise funds:
Remortgaging existing property
Second charge mortgages
Development finance
Bridging loans
Tips for Getting a Mortgage for Your Next Investment Property
Of course, each mortgage is different depending on the type of property you want to buy, your intention for it, and your financial situation.
If you're ready to find a mortgage for your investment property, here are a few tips for getting a mortgage:
Research, research, research!
Do thorough research into the type of mortgage you want to apply for before you apply. Know the rules, know what documents you need, and familiarise yourself with the limitations. This will save you time and possible disappointment in the future.
Seek out the help of a broker.
Investment property mortgage brokers will take a lot of guesswork out of the process for you.
They can consider your situation and present you with the best possible options instead of leaving you to wade through the options and taking your chances with possible application rejections.
Final Thoughts
Investment property mortgages are designed for holiday properties, commercial buildings, and similar.
If you're looking for funding to buy a property that you don't intend to personal inhabit yourself, an investment property mortgage might be the right choice for you.
Call us today on 01925 906 210 or feel free to contact us. One of our advisors will be happy to talk through all of your options with you.
Further reading: