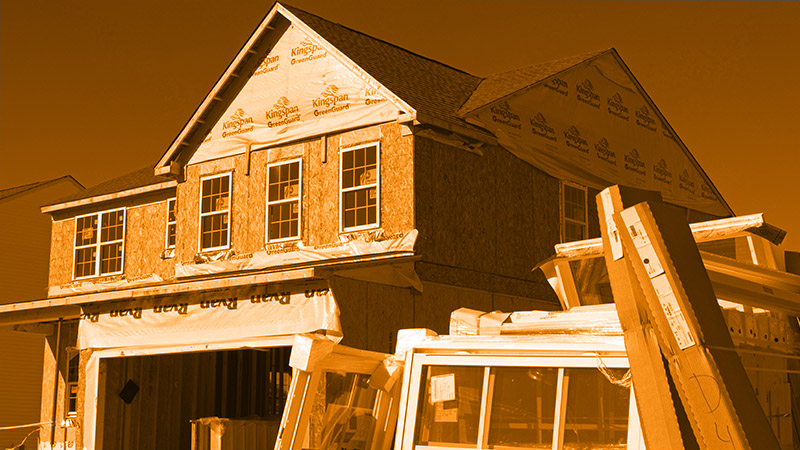 The time has come to decide about your UK property and finances.
If you're reading this, you either wish to sell your UK property soon or have more equity in the property you're paying off.
And you know what that means, right? It means increasing the value of your property.
Increasing UK property value is a worthy investment, even if you don't have any immediate plans to sell the property.
The good news is that you can take a few simple steps to increase your UK property's value, and we share those steps with you below.
First, you must be aware that simple home improvement isn't always the right step.
Often making minor repairs will improve a property's value, but you can't expect big ROI (return on investment) – sometimes, it just doesn't work that way.
The trick is to know which improvements add the most value to a UK property and not to overspend exponentially, or you could lose money in the sale process.
What is the True Value of Your UK Property?
While it makes sense that your home's value is the value assigned to it by a valuation specialist, that's not always realistic.
Your property is only worth the amount that a buyer is willing to fork out for it.
If the area your home is in experiences high demand, the value of your property will go up.
Much the same, if your area becomes less desirable to live in, you may see the value of your property fall, even if you spend time and money sprucing it up.
You may advertise your property at a specific price but never get that exact price when you sell it.
If your home is in an excellent area but is falling down or riddled with structural issues, the price will naturally be pushed down.
What Adds the Most Value to a Home?
So, what adds the most value to a UK property?
Where should you spend your money for the best possible returns and, of course, ensure that your UK property value increases?
Unfortunately, for those who don't want to spend a lot, the most expensive home modifications and improvements will increase the home's value.
Consider the following for the most value-adding:
Modernizing the bathroom – you can buy a new shower curtain, install glass shower doors, and refresh the paint or tiles.
Making the home more energy efficient – many people want an energy-efficient home for two reasons. The first is to do their bit for the environment, and the second is to cut back on energy costs.
Installing an updated, ergonomic kitchen – adding a kitchen island for added workspace, incorporating kitchen stools, refreshing outdated appliances, or even just giving the kitchen cabinets a makeover can do the trick.
• Spruce up the garden – there's nothing more inviting than a lush green garden where the spring and summer months can be languidly enjoyed. A nice-looking garden will improve the value of a property.
Converting the loft into a study, bedroom, or similar – lofts don't always require planning permission, but it's a good idea to ask first. You can convert the loft into extra living space for any amount between £15,000 and £50,000, which will add thousands to the value of your home.
Adding an extension to increase the living and entertainment spaces – remember that extensions require planning permission before work can begin. Also, ensure that the amount you're quoted for the work is money you can make back in terms of property value increase.
Building a conservatory – this adds extra living space to the home. It could become a sitting room, a kitchen, or similar. Unfortunately, conservatories are rarely under £10,000, and there's no guarantee they will add value to your property.
Simple Improvements Can Still Add Value to Your UK Property
If you're not ready to go all out on big alterations or need more money to spend, you can make some simple improvements to increase property value.
This is not to say that simple improvements will be cheap, but they will be a little cheaper than major alterations requiring a much bigger financial commitment.
These include:
A fresh coat of paint – make sure all the doors, walls, and window frames are neatly painted in a modern yet neutral colour.
Kitchens can be modernized by painting or replacing cabinet doors, installing new cabinet and door handles, replacing tap handles and faucets, changing the old appliances, and so on.
Bathrooms can be updated by replacing the shower curtain with a glass shower door or updating the tiles, for starters.
Can I Remortgage My Property to Add Value to the Home?
If you remortgage your property, you can use the awarded money to carry out home improvements and alterations that add value to the home.
Keep in mind that remortgaging will come with an interest rate attached.
You will get a fairly good remortgage deal if you have a lot of equity in the home (equity is the amount of the loan you have already paid – this is the portion of the property you already own).
It's not a good idea to remortgage a home if you don't have a lot of equity in the property yet.
How to Add Value to Your Property Conclusion
Adding value to your property starts with knowing what your current value is.
You can use a free valuation service such as Zoopla to get a good idea or hire a valuation specialist to assist you.
Once you know what your property is worth, you can take the next step to improve the home.
It's a good idea to look at what the properties in your immediate neighbourhood are selling for and what condition they're in before you commit to any improvements or alterations.
Call us today on 01925 906 210 or contact us. One of our advisors can talk through all of your options with you.