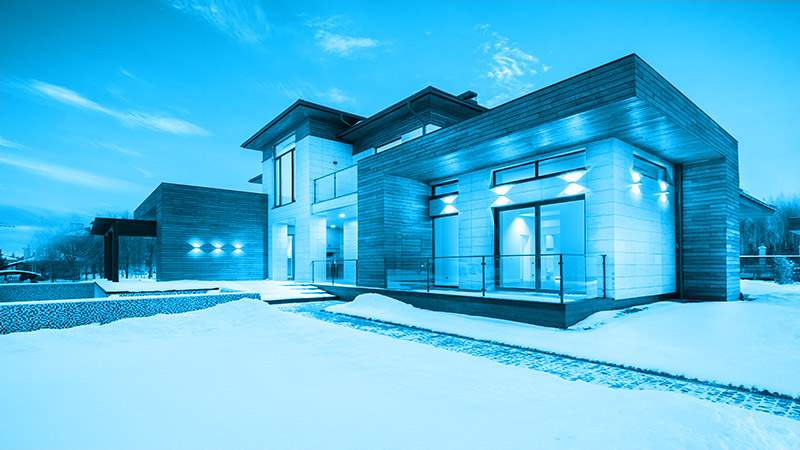 With the steady rise of property prices across the UK over the years, 1 million mortgages are no longer a rarity.
If you're looking to purchase a large investment property or a home with more space, luxury, extra bedrooms, and gardens, a £1 million mortgage can help you fulfil your dreams.
Here's everything you need to know about £1 million mortgages and how to get one.
Can You Get A 1 Million Mortgage In The UK?
Yes. Unlike before, when only private lenders offered 1 million mortgages, more and more lenders can provide this level of funding today.
You can access a 1 million mortgage if you meet the eligibility and affordability requirements for this type of lending.
You'll first need to find a suitable lender who offers £1 million mortgages.
It can be a high street or private mortgage provider, with most borrowers preferring private lenders thanks to their flexibility and better terms.
A private provider is more willing to take on risks and consider you holistically.
They can tailor the loan to your needs and consider your range of assets and earnings, making it easier to get a better loan-to-value (LTV) ratio.
However, you'll likely need an introduction to access a private lender who can offer a £1 million mortgage.
High street providers are easier to access and are usually more straightforward.
Although you'll not get a bespoke level of service like a private lender, mainstream lenders are usually more open, and their acceptance criteria and mortgage process are more transparent.
How To Get A 1 Million Mortgage
You can apply for a £1 million mortgage like any other mortgage.
The following steps can help ensure you're on the right track:
Step 1: Prepare The Necessary Documents
Having your paperwork ready in advance can help save time, and there may be extra scrutiny on your affordability for a £1 million mortgage.
You'll likely need documents like proof of income, proof of ID, proof of address, evidence of commissions or bonuses, credit reports, and solicitor details.
Step 2: Ensure Your Credit Report Is Correct and Updated
The status of your credit report can make a difference in the interest rate you get on the £1 million mortgage.
Ensure you get a copy of your credit report and confirm that it's up to date and free of inaccuracies.
Step 3: Consult A Mortgage Broker
Mortgage brokers specialising in £1 million mortgages can guide you on how to apply and which lenders to approach for high-value deals.
Consulting a broker with experience in this market can help save you time and money.
They can also give you access to lesser-known lenders who offer bespoke deals to borrowers taking out large mortgages.
Income Needed For A 1 Million Mortgage
The income needed to qualify for a 1 million mortgage will depend on your chosen lender.
Most conventional lenders determine the size of the mortgage you're eligible for based on how much you earn.
They usually base affordability calculations on 4 to 5 times your salary or up to 6 and 7 times in rare cases and may require that you make at least £200,000 yearly for a £1 million mortgage.
They then compare it to your fixed expenses through a stress-testing process and include all your outgoings, from child care to gym memberships.
Getting a mortgage from conventional lenders can be challenging if your income includes foreign income, discretionary bonuses, or irregular earnings.
Private lenders are more flexible and can consider all your income streams, including dividends, pensions and rental income. Some even accept assets like luxury items or cars as collateral.
Deposit For A 1 Million Mortgage
Most lenders will need substantial down payments for a £1 million mortgage to reduce the risks involved.
Conventional lenders may not be willing to go beyond a 75%-80% LTV, meaning you'll need a deposit of at least 25% to qualify for a £1 million mortgage.
The best deals usually start with deposits of 40% and above, and only a few lenders can accept a 10% deposit if you have a robust application and minimal risk factors.
Private providers are usually more willing to stretch the LTV and can offer up to 95% LTV for lower-risk borrowers.
You can also get a good deal if they want to build a longer-term relationship with you, and you have a strong prospect of future earnings.
Can I Get An Interest Only 1 Million Mortgage?
Yes. Interest-only £1 million mortgages exist and feature similar restrictions to smaller interest-only mortgages.
You'll have better chances of an interest-only 1 million mortgage with private providers, and they'll likely need a higher deposit with LTV ratios that don't exceed 75%.
An interest-only £1 million mortgage will allow you to make smaller monthly repayments with a large balance being due at the end of the mortgage term.
You'll need to show the lender a viable repayment strategy that reassures them of your capability to pay off the sizeable principal amount in one payment.
Exit strategies can include equity in other properties, investment portfolios, or selling the property at the end of the term.
1 Million Mortgage For A Buy To Let
Lenders also offer £1 million mortgages for buy-to-let properties, but the terms are usually different than residential mortgages.
You'll need a larger deposit as buy-to-let properties are considered higher risk.
Lenders may also set minimum income requirements when assessing affordability, but others may decide based on projected rental yields.
You may be required to cover 125-130% of the monthly repayments on your mortgage with the rental income.
Private lenders can be more open to considering additional income like savings, capital from property and pensions.
Researching the area where the buy-to-let property is situated is important because sometimes it can be challenging to generate enough rental income to make the investment feasible.
£1 Million Mortgages Final Thoughts
If you're looking for a £1 million mortgage and don't know where to start, consult a mortgage broker or advisor specialising in arranging such deals.
You'll benefit from their experience and knowledge, and they can quickly assess your needs and situation to connect you to a suitable lender.
Call us today on 01925 906 210 or contact us. One of our advisors can talk through all of your options with you.