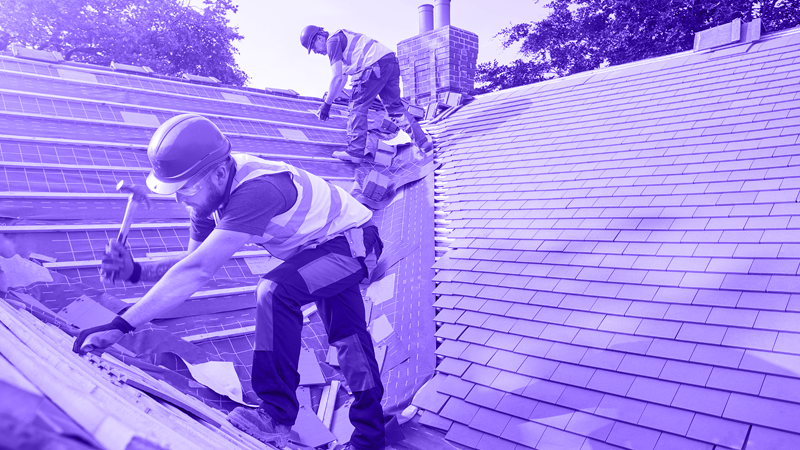 If you're looking for a loan to buy a property that needs major renovations, or you're eyeing a property but can't afford the renovations, a refurbishment mortgage can be suitable for your needs.
Conventional mortgages finance the purchase of properties or homes but won't cover the cost of renovations.
You can take advantage of price reductions where renovations are required. Here's everything you need to know about refurbishment mortgages in the UK.
What Are Refurbishment Mortgages?
Refurbishment mortgages are also called renovation mortgages or refurbishment finance. They're a type of loan that allows repairs or renovations to commence on a property.
Some refurbishment mortgages allow you to take out mortgage sizes equal to the post-renovation value of the property.
You can use such loans to finance property purchases and fund the needed developments to make the house into your ideal home.
Need more help? Check our quick help guides: 
How Do Refurbishment Mortgages Work?
Refurbishment mortgages are short-term finance solutions that require you to have a clear exit strategy from the onset showing the lender how you'll repay the loan.
Lenders base the loan amount you can borrow on the property's projected value once the renovations are complete. They also consider the potential rental income the property could achieve if it is for a buy to let.
The release of funds usually occurs in two stages where a percentage of the property's purchase is initially advanced, and then you receive the remainder once you complete refurbishments.
Bridging Finance may also be arranged over shorter terms. This agreement can be closed or open. Closed exits feature dates already known, like a completion date already decided upon for repaying the loan.
Open exit strategies feature an agreed timeframe dependent on delays or the completion of works.
Types of Refurbishment Mortgages
The type of refurbishment mortgage suitable for you will depend on the scale of work you need to undertake and can include:
Light Refurbishment Mortgages
Light refurbishment mortgages are suitable for properties that only require light or minor upgrades.
These are usually non-structural or primarily decorative works that don't require compliance with building regulations or planning permissions to continue with developments.
Some examples of light refurbishments include:
Redecorations or aesthetic changes.
Fitting a new kitchen or bathroom
New windows
Electrical rewiring
Central heating system installation
Improvements to fittings and fixtures
Heavy Refurbishment Mortgages
Heavy refurbishment mortgages are suitable for properties that require structural changes like extensions. These projects will likely cost more than 15% of the property value and require more formal planning.
You may be required to obtain planning permission and comply with building regulations requirements.
Heavy refurbishments can include:
Conversions
Demolitions
Internal and external structural works
Property extensions
Because of the nature of heavy refurbishment projects, you'll need to consider the duration the finance will be required to allow enough time for the planning stage.
For larger projects, like developing multiple units like apartment blocks or building a property in its entirety, commercial or developmental finance is a better option.
Related guides: 
Refurbishment Mortgage Rates
The rate you'll be charged for the refurbishment mortgage and other associated fees will depend on your circumstances and the property itself and type of mortgage/bridging finance.
An essential factor to remember when considering refurbishment finance is that it usually only starts at around 75% of the property value after refurbishments are completed. It can be challenging to get financing for anything higher than 75% of the post-refurbishment value.
Refurbishment mortgages often allow you to take out a loan big enough to renovate the property at the same low-interest rate as the property mortgage. The amount you're investing in and the scale of the project will all impact the rates you're offered.
Consulting a mortgage specialist or advisor with access to the entire market can ensure you get the best deal available, depending on your circumstances.
Suitability Of A Refurbishment Mortgage
A refurbishment mortgage is suitable if you've found the house of your dreams, but it needs some work before you can move in or sell it. These can include:
Being in an appropriate location but needing more work
You want to build up into the roof for a studio or an extra bedroom
You want to get more living room by digging down into the basement
 The house is currently unmortgageable
Many high street providers and private banks offer refurbishment mortgages for residential and commercial properties in the UK. You may need to look beyond high street lenders or building societies at other lending options if the property doesn't fulfill their requirements.
What To Do If The Property Is Considered Unmortgageable
In some circumstances, refurbishment mortgages may be ineligible if the associated property is deemed unmortgageable. Some reasons for this can include:
Uninhabitable properties because of poor conditions like property derelict or lack of weatherproofing.
There is evidence of invasive plants like Japanese Knotweed.
The property faces flooding, rot, dump or subsidence.
The property's value is under £50,000.
Planning permission is absent, or the property isn't listed in the Lands Registry.
In such situations, you can use bridging loans for prompt property development, after which you can subsequently apply for traditional mortgages against the property.
Bridging loans are an alternative to refurbishment mortgages, especially when time is a factor. They can come in handy with auction properties when a deposit is required upon winning the property, and the refurbishment mortgage process takes too long.
Bridging loans also require you to have an exit strategy, and their suitability may depend on your circumstances. They're short-term financial products that require you to own another high-value asset that can act as a down payment.
Refurbishment Mortgage Final Thoughts
Refurbishments are considerably different, so it's wise to consult an advisor when looking for a heavy or light refurbishment mortgage.
They may have access to exclusive deals and products you'll not find on the open market and can help you find suitable financing for your project.
Call us today on 01925 906 210 or contact us. One of our advisors can talk through all of your options with you.
Further reading: