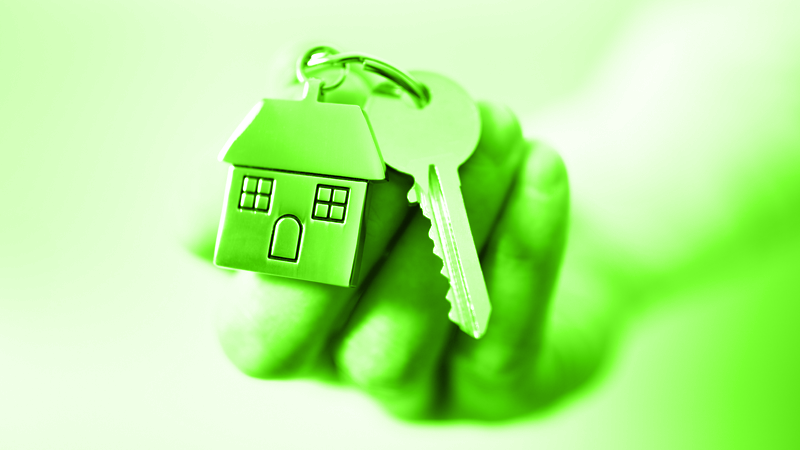 It can feel like there are many hurdles to cross in order to obtain a mortgage these days, especially following the UK's financial crisis in 2008, which resulted in a number of lending rules being tightened up, and extra requirements that applicants must meet.
Each stage of the process can often be simplified and overcome, however, there are a number of common potential larger issues that may halt the progress of obtaining a mortgage.
In this guide we will discuss the common issues that can cause a mortgage application to be declined at worst, or even if the application is approved, the impact could be a significant cost increase of the financial product due to the lender considering the factors as increasing the risk of lending.
If any of the matters discussed could be relevant to your personal situation, it is highly recommended that independent financial advice is sought ahead of making a mortgage application in order to protect your credit record.
The Common Issues That Could Stop An Applicant Obtaining a Mortgage
High street lenders in particular can be very selective regarding the applicants that they are willing to accept for mortgages.
The factors below are the most common reasons as to why a mortgage application could be declined in the UK:
Deposit Too Low
Post financial crisis, the high loan to value mortgage products were mostly removed from the market and since then, potential mortgage applicants will often require at least a 10% deposit which can be quite a task due to the increasing trend of property prices over the past few years.
The best mortgage rates available will be reserved for those with a higher deposit and therefore a lower loan to value percentage rate.
If the mortgage applicant does not have a sufficient deposit for the specific mortgage that has been applied for, the application may be declined or if the lender is willing to make an offer, the terms are likely to be very different to those advertised.
However, there may be other options if the mortgage applicant does not have a sufficient deposit including a guarantor mortgage or providing a different type of asset as collateral with a specialised lender.
Need more help? Check our quick help guides: 
Failing Affordability Checks
As briefly mentioned within the introduction, following the financial crisis, a number of additional checks were brought into the mortgage application and underwriting process including affordability checks.
Lenders are now obligated to ensure that potential mortgage applicants can both afford the mortgage they are applying for within their current personal circumstances, as well as applying a 'stress test' in order to check that an applicant could afford the repayments of a chosen financial product should interest rates rise.
Bad Credit History
A history of bad debt can impact a potential mortgage applicant's ability to obtain a mortgage, however, each negative scenario could have a different level of impact on an application.
For example, previous property repossessions or bankruptcies would be a severe issue for an applicant if the incident occurred within the past seven years.
However, some lenders may assess even more minor offences such as late financial payments as high risk as they could be deemed as mismanagement of personal finances.
Should you have a history of bad credit, it is highly recommended that a specialised mortgage broker is approached in order to assess the impact on your credit record and the ability to obtain a mortgage.
Brokers can also advise which lenders are more likely to assess a mortgage application from an applicant with a bad credit history, as well as advising methods of improving your current position ahead of an application for the best chances of success.
Self-employed without proof of Income
Another common issue facing those potential mortgage applicants who are self-employed is to obtain sufficient proof of income in order to support their mortgage application.
Often lenders require a minimum of two years' worth of accounts to prove self-employed income, which can be a hurdle to those who have not been trading for that long.
If you are self-employed without the necessary financial records to provide proof of income to a lender, it is recommended that advice is sought from a mortgage broker who can seek specialised lenders who are willing to access levels of income via other methods.
The Property Doesn't meet Lender Requirements
There is a range of properties that do not meet the criteria of typical lenders and therefore a mortgage will not be offered in those cases.
Properties with a flat roof, history of subsidence or flooding, or that have non-standard construction are often deemed riskier to lenders and therefore a specialised lender would be required.
Specialised lenders are accessed via the use of a mortgage broker who can access the whole of the market.
Age Restrictions
Many lenders have both minimum and maximum age limits that they are prepared to lend to. If you are a more mature potential mortgage applicant it is highly recommended that the terms of the lender are checked before making an application.
Should you require a mortgage and are approaching retirement age or have already retired, you may require a specialised lender.
Related guides: 
What Stops You Getting a Mortgage Summary
We have discussed throughout this article the common factors that may impact potential mortgage applicants obtaining a mortgage via mainstream methods including a low deposit, history of a bad credit record or not having sufficient proof of income.
Whilst there are some lenders on the market that do appreciate unique personal situations and properties, commonly there are not found on the high street or from mainstream lenders and therefore a specialised lender may be required.
Therefore, if any of the scenarios are familiar to you, it is highly recommended that the use of a specialised mortgage broker is sought ahead of making any applications.
This will allow tailored advice to be received and that the whole of the mortgage market can be searched to find the most appropriate financial product at the most competitive prices.
Brokers can also assist in preparing an application as well as liaising with the lender through the process, which can ease the stress of the process.
Call us today on 01925 906 210 or feel free to contact us. One of our advisors will be happy to talk through all of your options with you.