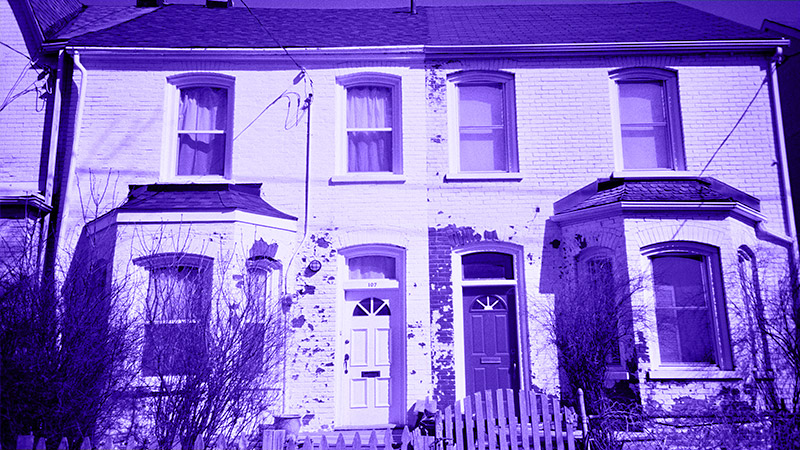 You've decided to buy your dream home or investment property to secure an income, but where do you start?
How do you apply for a mortgage?
What are the requirements? And is there anything you should know before you kickstart the process?
According to a recent report by Zoopla, not all private homes in the UK are mortgaged.
There are currently 11 million outstanding mortgages out of 29 million homes in the UK.
This means that 11 million people have already gone through the process you're about to.
This guide provides an overview of everything you need to know when applying for a mortgage in the UK.
With a mortgage checklist, you can ensure you've completed all the steps required and know what to expect in every mortgage application process.
You can also catch possible errors and delays before they happen and amend your application to avoid them.
Step 1: Prepare for Your Mortgage Application
When you apply for a mortgage in the UK, expect the lender to review your application with a fine-toothed comb.
Every aspect of your daily living and finances will be scrutinised to ensure you can afford the mortgage you're applying for.
You'll need to prepare for your affordability assessment, where the lender will require information on your income, employment, spending habits, and credit history.
It's a good idea to ensure your house is in order at least 3 months before making your mortgage application.
Here's what you can do:
Whittle down your spending so that your cashflow is healthy
Avoid spending money on questionable purchases (such as gambling)
Do a check on your credit profile and ensure all the information on there is correct
Gather as much money as you can for your deposit
Ensure that you have adequate proof of income
Criteria to Apply for a Mortgage in the UK
All lenders have a unique set of requirements, but most require the following from applicants:
Proof of income (payslips)
Credit card statements (three months' worth)
P60 from your place of work
Proof of ID
Proof of address
Self-employed individuals must provide a year's accounts and SA302
If you receive benefits, you must provide proof
Next Step, Understand Your Credit History's Impact on Your Application
Your credit history can work for or against your application.
It's important to keep your credit profile as healthy as possible before applying for a mortgage.
There are a few things that can positively impact your credit history in the UK. Some of these are:
Ensure that the credit bureaus have the correct address for you
Registering for the electoral role (this provides a good way to confirm your current address)
If you have unused credit cards and bank accounts, close them
Set up direct debits for your credit cards and ensure they're paid in full every month
It's not just your overall credit score that matters.
If a lender picks up on errors on your credit file, it could count against your application.
Bad credit borrowers can still acquire a mortgage, but the requirements may be stricter, and you can expect to pay a higher interest amount.
Next, Select the Right Mortgage Type for You
You'll find that there are several types of mortgages on the market, each suited to a different scenario or financial situation.
A mortgage advisor can provide you with insight and guidance, but it's a good idea to have an idea of what type of mortgage you want before you make any initial applications.
Some of the most common mortgage types in the UK include repayment mortgages, buy-to-let mortgages, fixed-rate mortgages, guarantor mortgages, joint mortgages, standard variable-rate mortgages, offset mortgages, to name a few.
To choose the right one, make enquiries with your mortgage broker.
Some aspects to focus on when chatting include the total cost of the mortgage, including interest rates and fees, penalties for early and late payments, whether switching is an option during the mortgage term and any possible incentives.
Prepare for the Cost Implications of a UK Mortgage
You must be fully prepared for the overall cost of a mortgage.
You'll go through affordability assessments with your mortgage advisor and the lender.
Still, further to that, you should scrutinise your budget to ensure you can afford the additional investment cost.
Some first-time buyers feel caught out by the sudden, unexpected costs involved.
Getting a mortgage means you'll have to pay additional expenses such as the fees for the mortgage broker, stamp duty land tax, conveyancing, property surveys, and insurance.
Understand Typical Mortgage Terms
The "term" of a mortgage refers to how long the mortgage deal will run for. Most people opt for a 25-year mortgage, which isn't a strict period.
Depending on your financial situation, you can opt for a longer term or a short term.
Most lenders in the UK offering mortgages allow for discounted rates for the first 2 to 5 years of the mortgage.
This offers exceptional peace of mind knowing that the rate is fixed for a set period – no surprises.
Repaying Your Mortgage
Keep in mind that all mortgages come with their fees, rates, and payment methods.
Some mortgages offer fixed interest rates, while others mirror the base rate of the Bank of England.
It's best to find out if you'll be penalised if you try to pay off your loan quicker than the expected loan term.
Some lenders allow it without penalties. Missing payments can result in a poor credit history and, in extreme circumstances, the property being repossessed.
Getting a Property Survey
One question that crops up is about property surveys – do you really need one?
Most lenders will arrange for a property survey to ensure the property is of acceptable value for the requested funds.
A mortgage survey is a basic survey that picks up on the property's most apparent issues.
This doesn't mean that the more intricate or harder-to-spot issues are caught. Further down the road, you may find issues cropping up that just weren't obvious in the initial property survey provided by the lender.
For this reason, getting your own independent survey done before you sign the mortgage is always recommended.
You wouldn't want to invest in a property with major structural damage, or that will need major repairs and replacements in the near future.
Related quick help remortgage guides: 
Several survey types are available on the market. The condition report is a basic report that is considered "entry-level."
The homebuyer report is more expensive but provides a more comprehensive inspection and report on the property.
A building survey is the most highly recommended as it's the most comprehensive option available but comes with a heftier price tag.
If the building is very old, getting the most comprehensive inspection possible makes sense. New builds can get away with a standard mortgage survey.
Mortgage Checklist UK – In Summary: 
To summarise the checklist:
Prepare for the mortgage
Ensure your credit profile is in order
Ensure you meet the lending criteria
Choose the mortgage type
Understand the fees and costs involved
Familiarise yourself with the mortgage terms
Have a plan for paying the instalments
Ensure you have a property survey carried out
Call us today on 01925 906 210 or contact us to speak to one of our friendly advisors.